Movies
'Detective Pikachu' Trailer Shows The Insanely Famous Pikachu Attack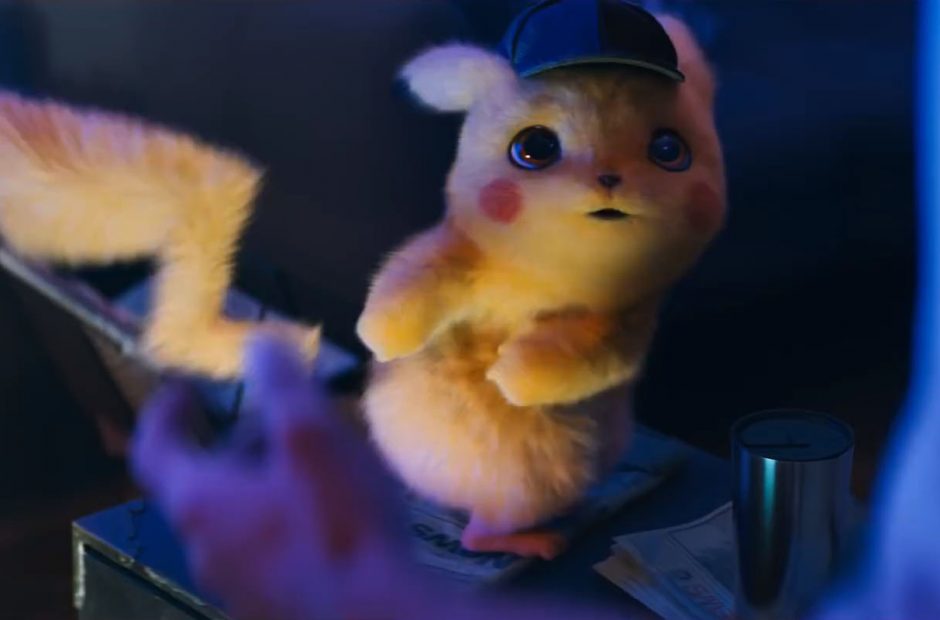 The latest Detective Pikachu trailer shows off the popular and fan-favorite Pikachu attack and no wonder we all are going to feel the electric blast from childhood in our body. Maybe, a few of you will also shed some tears because of the memories it'll bring along. The whole internet is talking about it and memes are being made about it.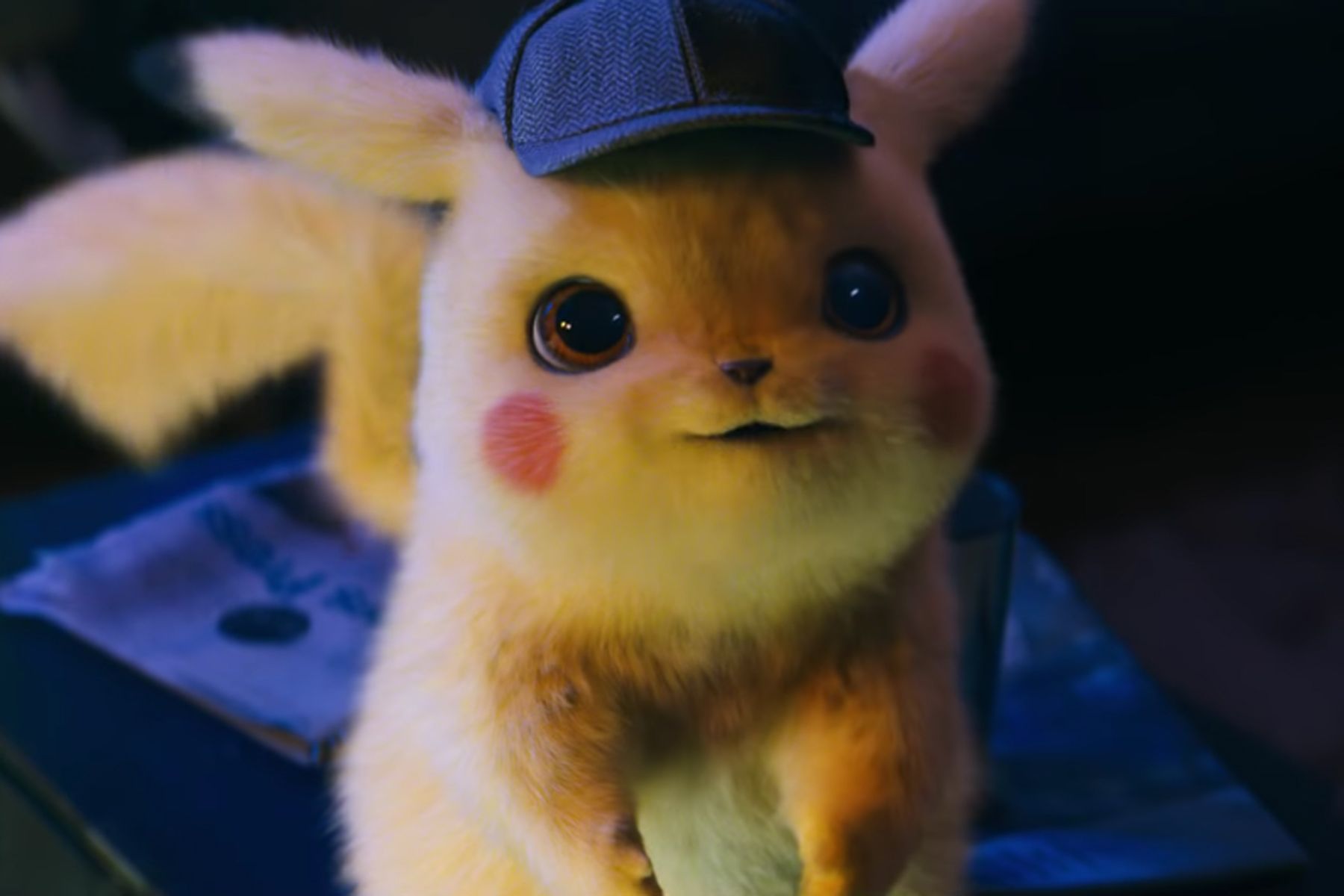 Well, the fans are really excited for this movie because Pokemon has been part of our childhood and we are glad that with all the technology our filmmakers have, they're encouraged to bring this famous animated series on the big screen.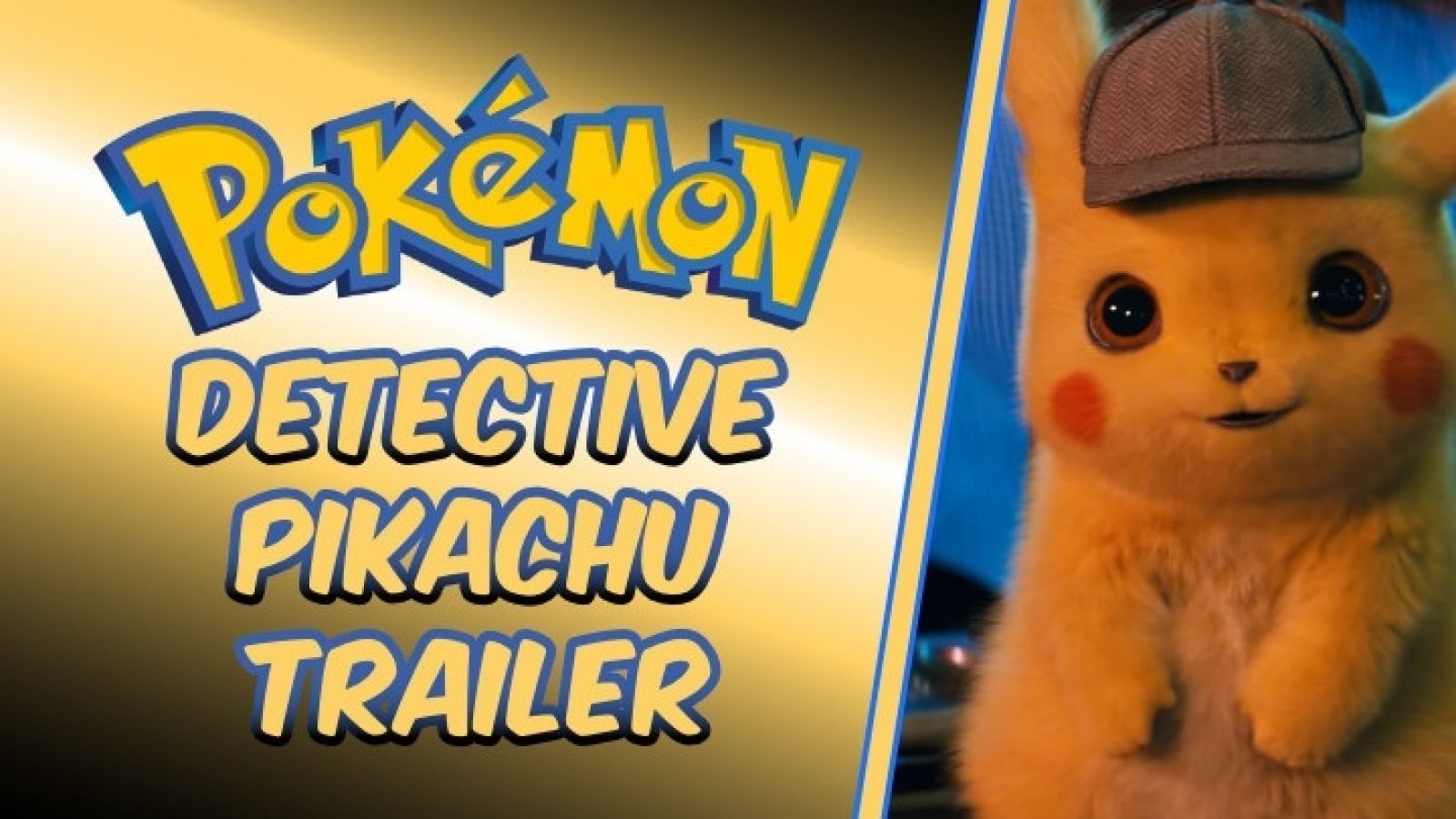 There are a lot of fans who are absolutely thrilled by having a look at the trailer because it has a lot of interesting things and is generating a very big hype, as a result of which, there is a flood of tweets in reference to this movie's trailer. The trailer is down below and you can have a look at it:
https://youtu.be/Q389s12wjCE
You too must be thrilled by having a look at the famous 'Volt Tackle' of Pikachu along with some other famous moves of the little Pokemon in the trailer. But we feel those moves surely need more practice and there are chances that we are going to see all the moves in the movie. Also, after having a look at a lot of tweets, we have found one which is clearly depicting the thoughts of every Pokemon fan out there. It has been tweeted by @saiprasadd_511 as you can see down below: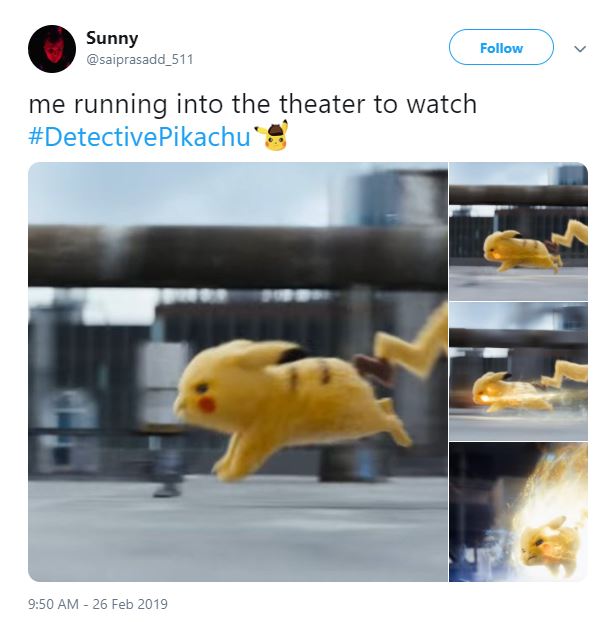 The movie will release on May 10, 2019, and we all are excited for this movie as it has been directed by Rob Letterman and Nicole Periman. The movie also has some very renowned stars like Ryan Reynolds (Pikachu), Justice Smith, Ken Watanabe, Khary Payton, Bill Nighy, Suki Waterhouse, and Rita Ora.