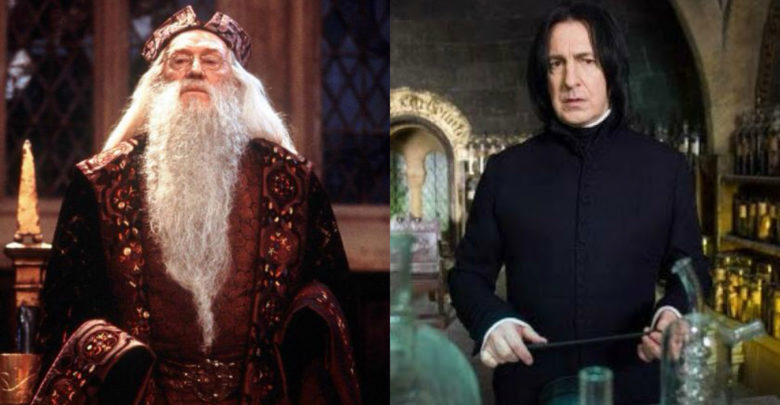 The Harry Potter series is one of the few franchises that remained relevant and successful until the end even though there were 8 movies. The 90s kids grew up with these movies and even though the wizarding world lives on for us all, there are a lot of things that have happened and many actors have left us. This is a list of some actors from the Harry Potter series that are no more but will remain immortal through the epic series.
10. Robert Knox – Marcus Belby:
You might remember Belby from the Slug club as he appeared in 'The Half Blood Prince'. The actor who played him died a very unfortunate death as he was murdered outside a bar in London when he stepped into a fight to protect his brother. His killer is luckily in jail serving a life sentence.
9. Dave Legeno – Fenrir Greyback:
Greyback is one of the best villains in the series and is one of the most gruesome characters. The movies did not focus much on him but the casting was great. Dave Legeno brought the evil werewolf on screen with a very effective performance. Even though he only appeared in the last three movies he was definitely memorable. He passed away in 2014 in an accident while hiking.
8. David Ryall – Elphias Doge:
He may have appeared in only 1 movie but the character of Elphias Doge can be easily remembered by the wedding scene. David Ryall played this character with such grace and the conversation between him and Daniel Radcliffe is one of the best scenes as Harry comes to know a lot about his favorite headmaster. David Ryall passed away in 2014 at age of 79.
7. Roger Lloyd-Pack – Barty Crouch Sr: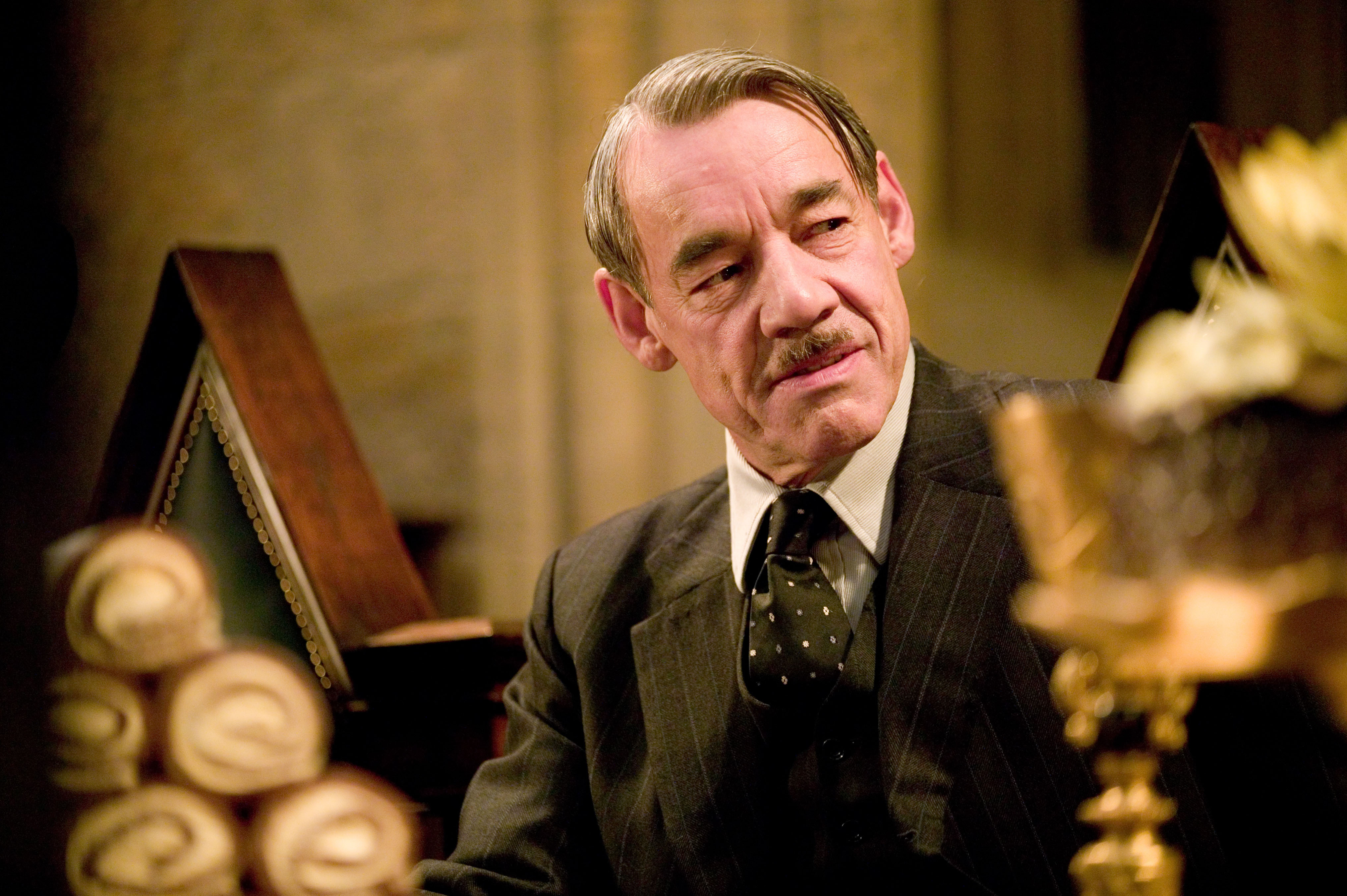 A very interesting character in 'Goblet of fire' is that of Barty Crouch and it was played by Roger Lloyd Pack. Crouch was an important character in the book but the movie didn't show much of him. The portrayal, however, was very good. Roger Lloyd-Pack passed away in 2014 at the age of 69 due to cancer.
6. Hazel Douglas – Bathilda Bagshot:
You will surely remember her from Deathly Hallows part 1 as the creepy Bathilda Bagshot who took Harry and Hermione into her home. The role was creepy and terrifying and was played by British actress Hazel Douglas who passed away in 2016 at the age of 92.
5. Richard Griffiths – Vernon Dursley:
Uncle Vernon was not a very lovable character but Richard Griffiths played him to perfection. His performance was comical and goofy just like it should have been and he really brought the essence of the character to the big screen. Unfortunately, Richard Griffiths passed away in 2013 and it was a huge loss for British cinema.
4. Robert Hardy – Cornelius Fudge:
Cornelius Fudge was a twisted character and even though he is believed to be the worst minister of magic, Robert Hardy played him with perfection. Especially in OOTP, he did a great job as Fudge's character had a good arc in it. Robert Hardy passed away recently at the age of 91.
3. John Hurt- Ollivander:
One of the best actors to come out of British cinema is John Hurt who played the role of Ollivander in Harry Potter. Even though the role was minor John Hurt played it with such grace and totally owned the screen when he was on it. He passed away in January this year and the world of cinema lost a gem.
2. Richard Harris – Albus Dumbledore:
We all remember the Dumbledore from the first 2 movies. Richard Harris was the perfect Dumbledore and some believe he was better than Michel Gambon. Harris's Dumbledore was very close to the Dumbledore from the books and was loved by all. He passed away in 2002 and 'Chamber of Secrets' was his last film.
1. Alan Rickman- Severus Snape:
One of the best actors to come out of Britain was Alan Rickman. His acting skills cannot be described in a list. He was a marvelous actor and gave great performances on stage and screen. His most memorable performance is that of Severus Snape in the Potter series as he played the character to perfection and gave the series one of the most complex characters of literature. Snape was not a hero or a villain, he was the Half Blood Prince. Rickman's death shook the world and Harry Potter can never be the same without him.
Always…
Don't Miss: 10 Brutal Ways Cersei Could Die On Game of Thrones