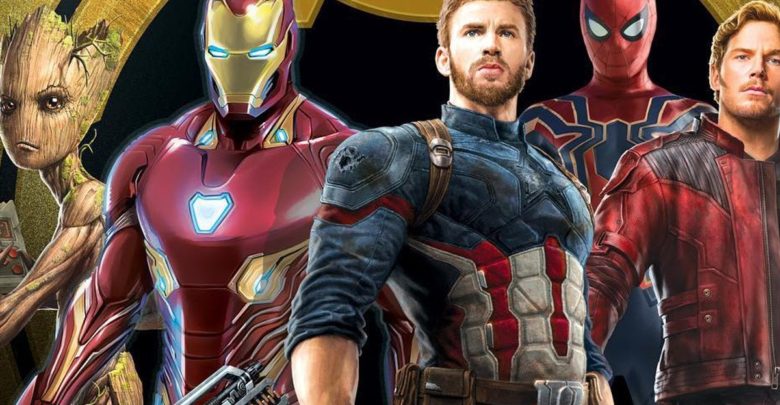 It's been 10 years and 18 movies since Iron Man (2008) came out, and now MCU is approaching at the culmination of everything that has happened till now, as Kevin Feige puts it. Marvel Studios has managed to assemble a magnificent cast under one roof to create a mega comic-book event as part of phase 3. The Infinity war films are the most awaited superhero ensemble movies of the 21st century. Fans are ready to eat the tiniest of hints in the upcoming movies leading to the grand event called Infinity War.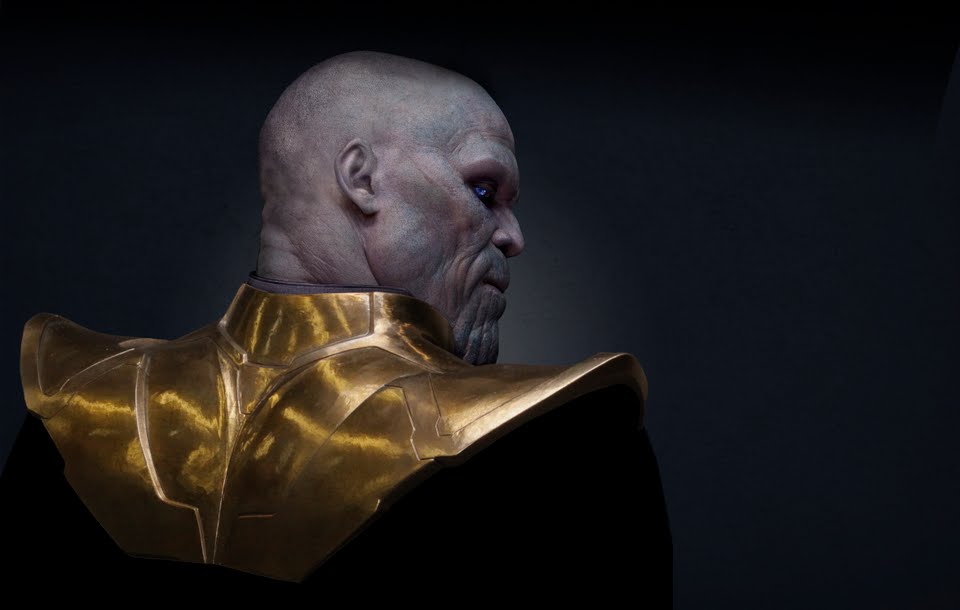 Till now, the Mad Titan has been teased in Marvel movies in post-credits of Phase 2, 3 films, but Infinity war will be the first major project where he is going to be the central antagonist. Thanos will assemble the Infinity gauntlet that makes him the most dangerous cosmic creature who is hell-bent on destroying worlds.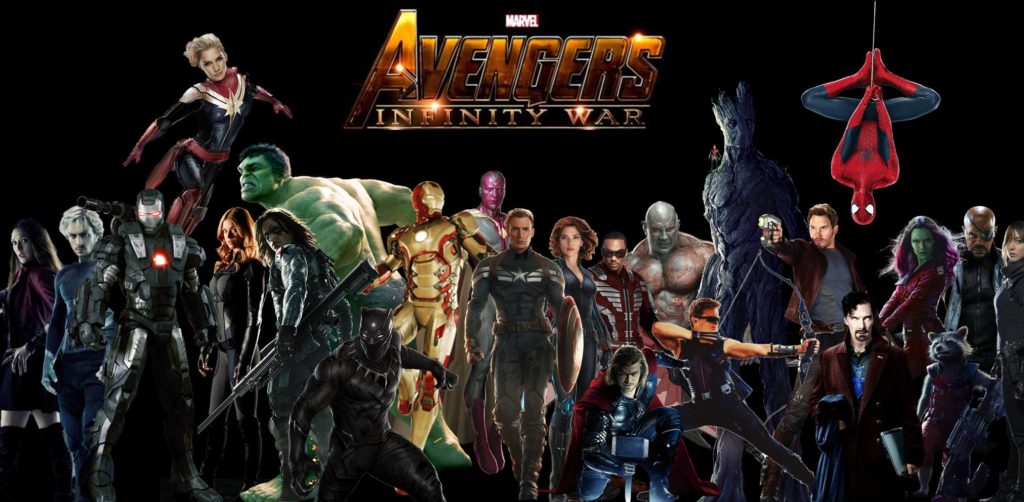 Marvel Cinematic universe will systematically expand to over 70 comic-book characters who are likely to appear in Avengers Infinity War movies.
The Russo Brothers had earlier clarified that there will be new titles for the final two movies in phase 4 as they are two independent movies without any major inter-linkages. The first one is from Team Avengers perspective while the second one is entirely based on Thanos storyline.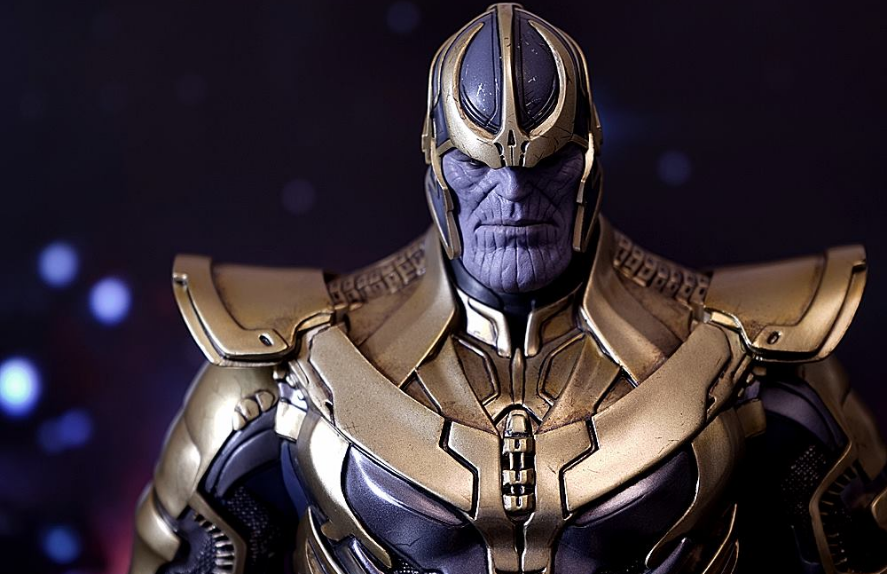 The classic comic-book story is unlikely to change much where Thanos first identify where all the mind gems are, they are in the possession of all the elders of the universe, it's slightly different in cinematic universe as Vision has a mind gem, but he clearly isn't an elder of the universe.
In Avengers 3, he will assemble all the gems and create an all-powerful Infinity Gauntlet, cause a worldwide catastrophe and then in Avengers 4, the Avengers and Guardians of the Galaxy would join forces and fight the mad titan.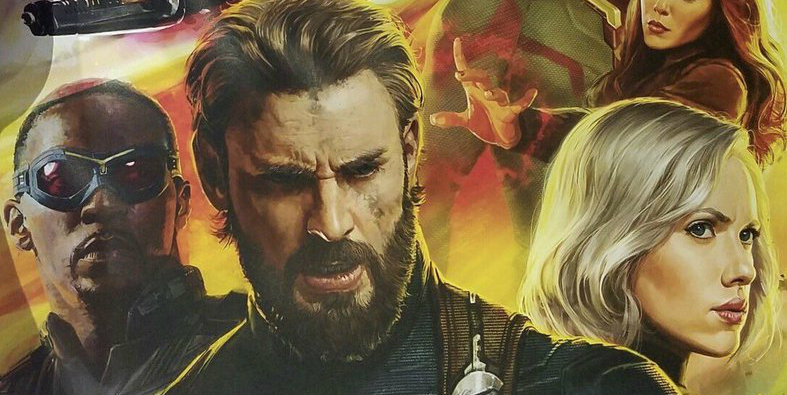 Recently, the new poster of Avengers Infinity War showed Steve Rogers sporting a beard, Black Widow as kick-ass blonde and Falcon. But Steve Rogers is not in his usual attire of Captain America, he is wearing Nomad suit from comics.
Russo Brothers told Huffington Post that dropping his shield "is him letting go of that identity. It's him admitting that the identity of Captain America was in conflict with the very personal choice that he was making." So how will he fight the Mad Titan? Well, according to the poster, he will take on the new alias Nomad which he adopted during 1970's in Marvel comics. So yes, he will be fighting against Thanos and his ruthless alien invaders but as someone else.

In the new official Avengers promo art, Captain America is in his bearded look, Iron Man is wearing his Extremis/Bleeding Edge armor and Spiderman is donning an upgraded Iron-Spider suit which we saw at the end of Spiderman: Homecoming.
The new upgraded suit is loaded with amazing features such as stealth metallic armor, mechanical web-shooters with spider light, spider trackers, spidey wings, quick change button, Spider Tracer etc. It also gives better look at Teenage Groot, Rocket and Star Lord. It just looks fantastic watching these heroes coming together for a common purpose. Each of them looks fresh except Cap who seem to have gone through hell.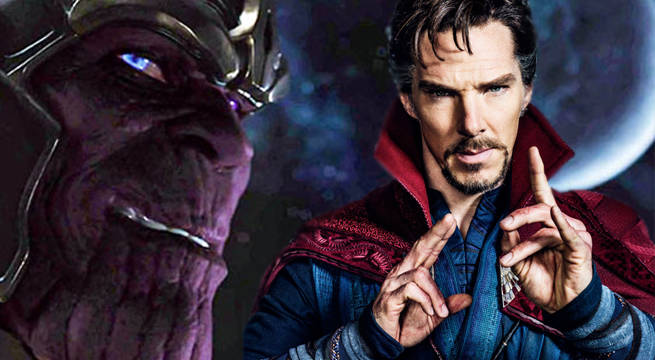 The hype around Avengers Infinity War is real and is building up rapidly with new stuff coming out almost every week. Two weeks ago, Benedict Cumberbatch started shooting his scenes in Atlanta and he has appeared in plenty of set photos that came out recently.
A new video has come out on the internet which shows Dr. Strange fighting unseen forces, summoning his magical abilities, blocking an attack forming an X with his hands. This powerful invisible force pushed his arms down and brought him to his knees. It is very much possible that he is fighting the Mad Titan himself. The reason for this attack could be the retrieval of "Time stone" a.k.a Eye of Agamotto transported back to Kamar-Taj in Nepal for safe keeping.
In another part of the footage, Dr. Strange is meeting his friends again who are speculated to be part of the greatest secret society ever existed in mankind – The Illuminati. Kevin Feige has also confirmed that they plan to introduce Illuminati in some capacity in the movie. Robert Downey Jr. shares a picture with his supposedly Illuminati friends including Benedict Cumberbatch, Benedict Wong in costume and Mark Ruffalo. In a new footage, all these actors are moving in streets with destroyed cars, some set on fire and Downey Jr. wearing a motion capture suit.
Looks like we've got "Spider-Man" and "Doctor Strange" here. @olv pic.twitter.com/cNshnjV4sL

— Sara Schonfeld (@SaraSchon) July 30, 2017
In the new set photos of Avengers Infinity War, an unusual pair is found next to each other on the streets of New York – the Sorcerer Supreme Dr. Strange and web-slinger Spiderman. They both live in New York city and will pair up against Josh Brolin's Thanos. On being asked about the relationship between Peter Parker and Stephen Strange, Tom Holland said "We're good friends. We're the Londoners and the New Yorkers." Joe Russo, the Co-director had this to say:
"They both have a proximity to each other if that's a hint that I can give. Anybody who's a Marvel fan would know that they both reside in the same city, and I think Tom and Benedict have a really wonderful chemistry and we wanted to exploit that."
The movie is slated to release on May 3, 2018. CHEERS!
Don't Miss: 15 Most Iconic Marvel Superheroes That Stan Lee Created