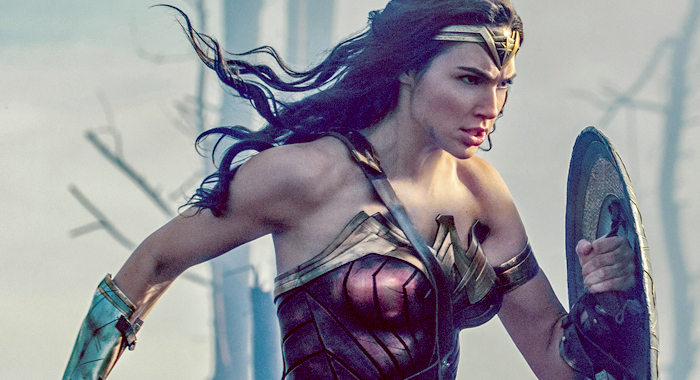 Though her ultimate strength and abilities are enough to hook our eyes, her flawless looks and costumes to fit her character inch to inch sure adds a star to her appearance on screen. Reason can be both good and bad but Wonder Women's costume always tends to catch attention and create a stir amongst fans. From over 75 years now Wonder Woman has been in talks with her outfit. hence to revive the mesmerisms talks about her endless beauty and catchy outfits, listed below are 7 famous costumes of the Wonder Woman that for sure will make you look at the princess twice:
Batman vs Superman Redesign
Wonder Women's costume from "Batman vs Superman: Dawn of Justice" could be described with one word, that is PERFECT. It's beautiful how the costume has inculcated both practical utility and aesthetics, also it tells her history. The costume is battle armor, unlike those made out of a flag; containing its root colors, it's of red blue and white. To add to the hotness quotient, a sword and a shield is added to Daina's strength.
Amazonian Battle Armour
Sure Wonder Woman needed a super suit for herself that's a little more protective and advanced for specific occasions. The whole concept of giving her one such outfit sounds amazing but the idea wasn't executed quit well as it was trolled with the name of "golden chicken" armor because of its irrelevant and heavy looking wings, cherry on the cake was her uncovered legs and arms as it defeats the for most purpose of this upgraded suit, which was enhanced protection. But for good or for bad this one was much in talks and caught our eyes.
The Wedgie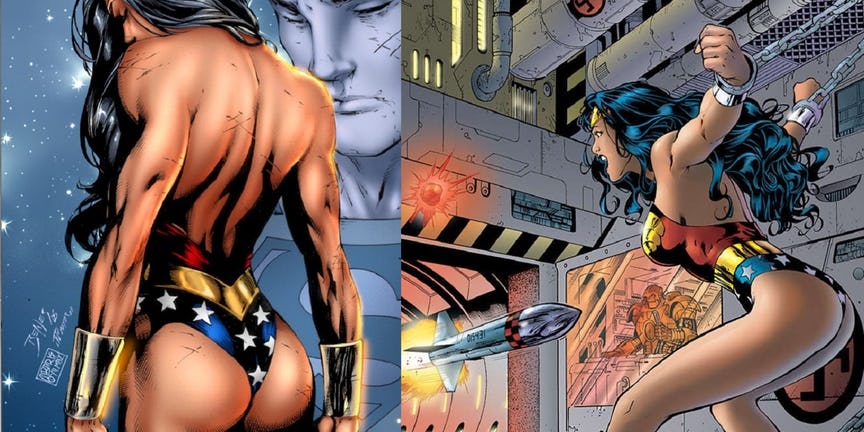 Wonder Woman has been a symbol of female power and feminism, it was a failure at some point to unnecessarily see wonder women in directly exploitative outfit; not saying that sex appeal is anything to not admire or looked down upon but the placement of an outfit with one's but cheeks protruding out isn't best suited for a battle field. Wonder Woman will anyway look attractive not matter what see wears, wearing what is relevant would just add to the charm.
New 52, Silver Age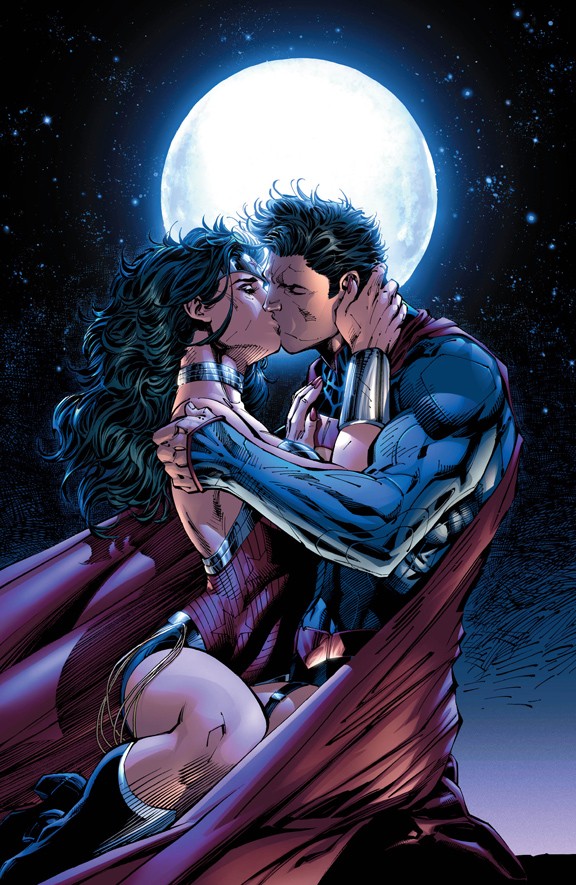 His one didn't really deviate much from the original costume except for a few changes like, just two symmetrical stars instead of stars on her bottoms, a little texture on the red corset of the costume and change in the color combination, which was the addition of the silver element. It was one of the most admired costume not for any other reason but simply for the fact that Diana got back to where she belonged, doing away with all the modernized outfits.
Pants and Jacket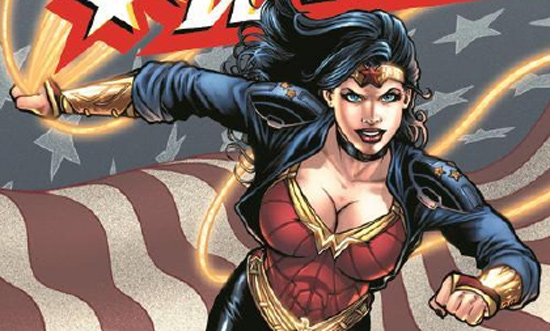 A pair of pants with the traditional top and nothing really fancy(unlike cape) but a Jacket, was one of the most minimalistic and modern looking costume of Wonder Women. Though people had varied point of view on the same, however, it did break the monotony of her looks. Though it didn't flash in our eyes for a long time and people eventually got over it but it surely deserves a mention on the list.
Takini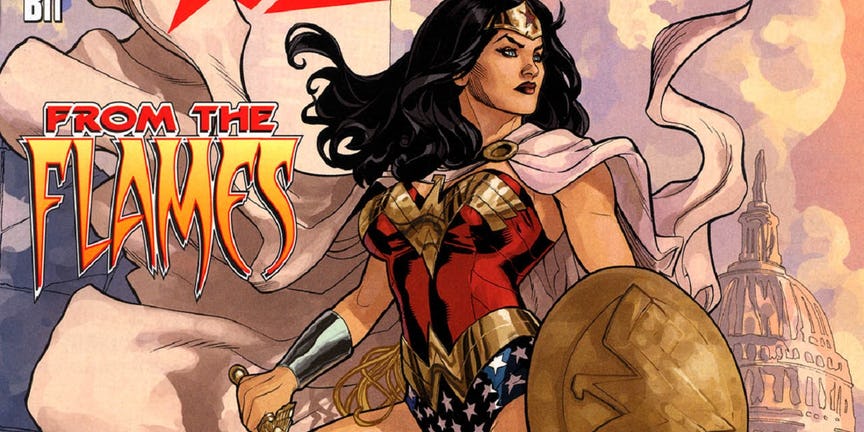 This one is the most appealing out of all her costumes and ahh that cape to accessories makes it so pleasing to the eyes. This one doesn't just belong to Diana but every wonder women fan ever has a very permanent association of the costume with the very identity of wonder women. Although wearing almost a swimsuit to fights is not a good idea but it works quite well in the comics but directors do have to adapt to something more practical when it comes to reel life avatar.
Her Original
Her original avatar is nowhere close to how we picture Wonder Woman now she had a different face, shorter hair, less muscular body overall she was a lot more simpler and regular . She wore a knee length skirt (which makes it inadequate for fights) and the corset had eagle printed over it unlike the two "w" now (representing her name). Though her outfit changed drastically what remained the same over years from the golden age to now is the inspirational persona she carriers around her.
Don't Miss: 7 Things Every Fan Wants To See In The Flashpoint