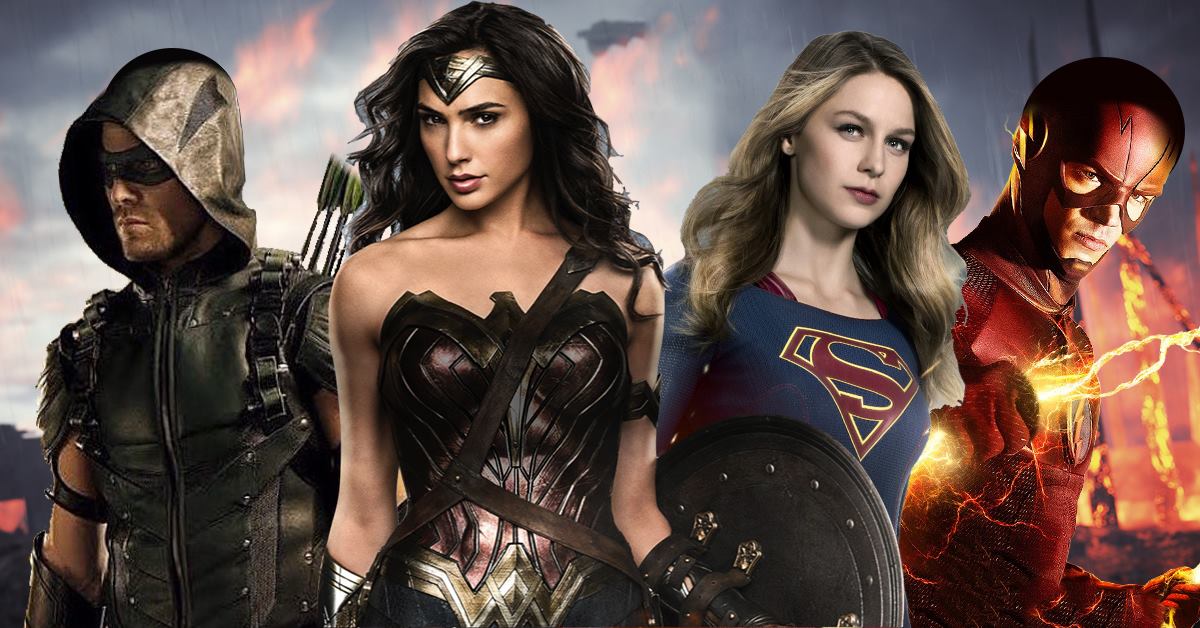 The ad above shows various women from the cast of Supergirl in a bar within National City, with Kara/Supergirl revealing at the end that boots she is wearing were borrowed from "a friend". Now, these boots were an exact replica of the boots that Gal Gadot wears in the Wonder Woman movie.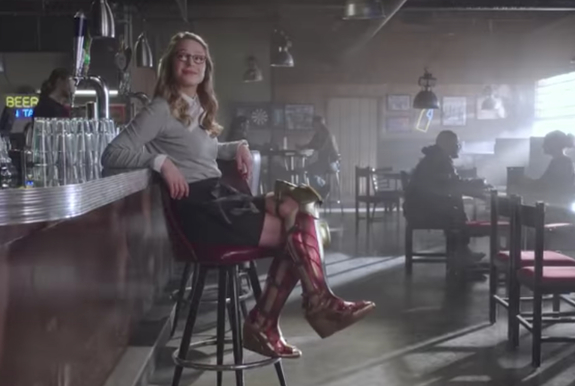 Well, this was supposedly just a literal wink to the cinema from TV's most known Wonder Woman from the old series, Lynda Carter who gets elected as the president of US in Supergirl along with Melissa Benoist's Kara/Supergirl. The ad was just meant as a small tribute to Wonder Woman.
Looking at this alone does not prove that Wonder Woman is a part of the 'Arrowverse' on CW as it was just a promo. And there is no situation where the President of United States and Supergirl along with some other female characters of Supergirl would assemble together at a bar.

What is most interesting about this theory is that the ad came while an episode of The Flash was airing. The same episode included an easter egg featuring the name Cheetah, who is one of Wonder Woman's most recognisable and notorious arch enemy. Now, this Easter egg is the one that raises the question that does Wonder Woman exist in this universe at all.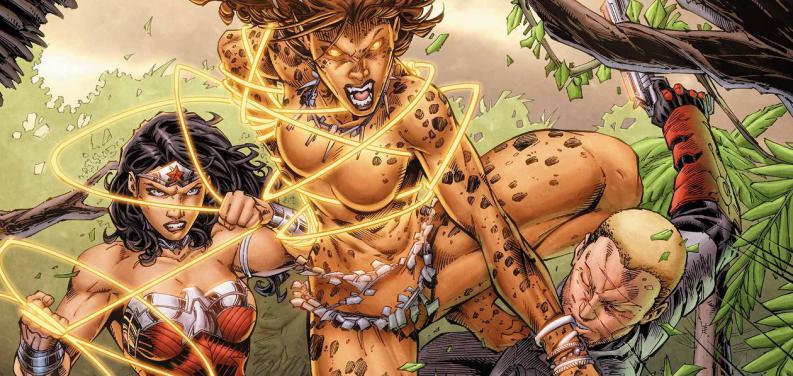 Before the Flashpoint of DC Universe, Wonder Woman had been on Themyscira for years before finally joining the Man's world after Superman, Batman and others were already in play as superheroes. Well, only one or two references may be or may not be taken as a definitive proof of anything, but similar to this, Batman has been referenced times within the Arrowverse.
Though no name drops have been there. But his existence in-universe has been teased in dialogue several times on Supergirl, and Gotham City definitely exists, having been named specifically both in Supergirl and onscreen in text on DC's Legends of Tomorrow. We saw Bruce's name along with Diana's on Barry's telephone on earth 2 in the second season of the Flash.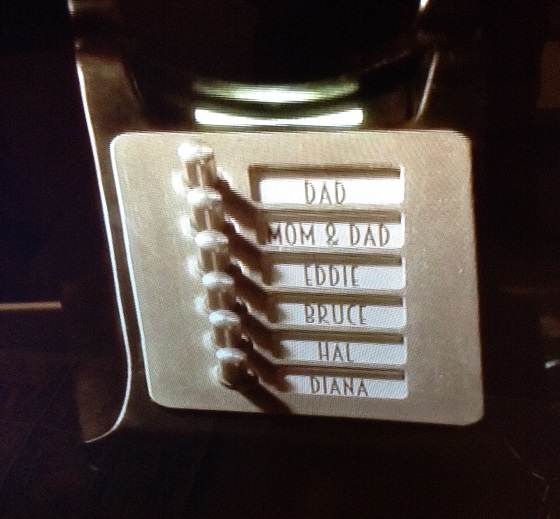 So, there is nothing to say much, but we could argue that in a world where Superman and Batman both exist, Wonder Woman would exist too in the Arrowverse.