Celebs
10 Hottest Actresses Working In Hollywood Today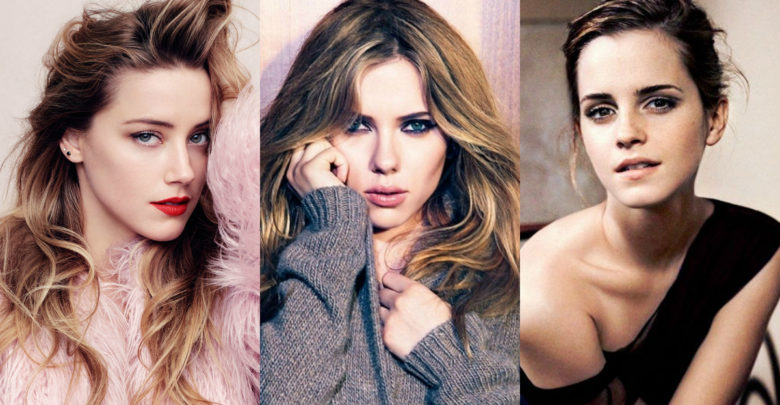 Hollywood is full of hot women who make men surrender themselves and dance to their tunes. Here's a list of hottest actresses who won't let you sleep.
Gal Gadot:
She is the new Wonder Woman. She has had a successful modeling career in Israel. She won the Miss Universe title in 2012. She is also a martial art expert who knows how to kick some serious butt.
Scarlett Johansson:
She is the most ravishing and bold actress working in Hollywood. She recently became the female artist with highest collections at the box-office, thanks to her role in Marvel movies.
Margot Robbie:
She oozes confidence and sexuality when she comes onscreen. Whether it's Wolf of Wall-Street or Suicide Squad, her performance stands out and pull the audience.
Eva Green:
She is extremely talented and seductive at the same time. Her selection of roles is bold and risky, but she always put her best foot forward.
Amber Heard:
She is a diva. She has dated hottest stars in town and got married to Johnny Depp. She is smokin hot on the runway and has huge brand endorsements.
Nina Dobrev:
She rocked it in "The Vampire Diaries" as both Elena Gilbert and Katherine. She is really hot n happening. She is one of the most attractive women on the red carpet.
Megan Fox:
She is curvy, sexy, seductive and bold as hell. She is just too hot to handle.
Emma Stone:
She had big dreams for herself when she entered into Hollywood and she excelled with flying colors. Her recent performance in a musical with Ryan Gosling earned her a lot of praise from all quarters.
Emma Watson:
She is a thinking actress who is hot as hell. She is an intellectual of the highest order, but can also be naughty sometimes. She is a true beauty with brains.
Natalie Portman:
She is very beautiful, smart, charming and graceful. She carries herself with panache. Her performance in Black Swan won the nomination at the Oscars.
Don't Miss: The Two Fan-Favorite Guardians Meet Thor In New Infinity War Image