News
Television
Season Finale Details for The Flash, Supergirl and Arrow are Out
The CW's superhero shows are almost near their season finale end. The CW network has revealed the storylines of the climaxes of their marquee shows.
POTENTIAL SPOILERS AHEAD. PROCEED WITH CAUTION
Supergirl Season 2 Finale:
Supergirl is set for a great finale with Superman coming back

Supergirl (Melissa Benoist) challenges Rhea (guest star Teri Hatcher) to battle to save National City. Meanwhile, Superman (guest star Tyler Hoechlin) returns and Cat Grant (guest star Calista Flockhart) offers Supergirl some sage advice.
"The Flash" Season 3 finale: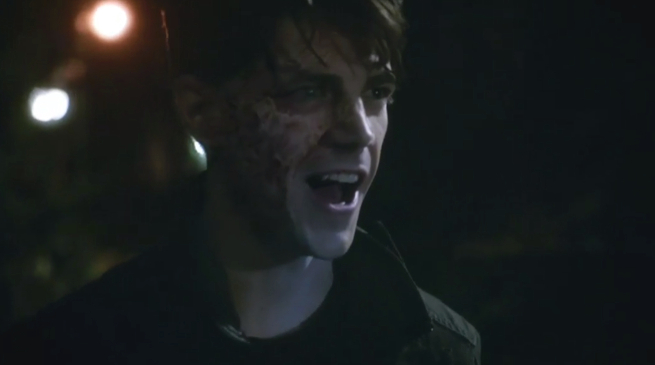 With nothing left to lose, Barry (Grant Gustin) takes on Savitar (also Grant Gustin) in an epic conclusion to season three.
"Arrow" Season 5 finale:
Arrow will see the mother of all fights in the season finale

he battle between Oliver (Stephen Amell) and Adrian Chase (Josh Segarra) culminates in a final epic battle on Lian Yu. After recent events, Oliver decides to recruit a group of unlikely allies – Slade (guest star Manu Bennett), Nyssa (guest star Katrina Law), Merlyn (John Barrowman) and Digger Harkness (guest star Nick. E. Tarabay) – to defeat Chase. However, Chase has his own army – Black Siren (guest star Katie Cassidy), Evelyn Sharp (guest star Madison McLaughlin) and Talia al Ghul (guest star Lexa Doig) – and the forces collide in an explosive season finale.
So, we are in for a ride. While we see Superman returning in Supergirl Season finale, The Flash battles Savitar to prevent himself becoming Savitar (very confusing), and we are in for an epic showdown on Arrow with best fighters ever. So, get set and lock in. Legends of Tomorrow season 2 has already ended. We saw the Legends have broken time and will have a daunting task ahead of them in Season 3.
Supergirl airs on Monday (US Time). The Flash airs on Tuesday(US Time). And Arrow airs on Wednesday (US Time).