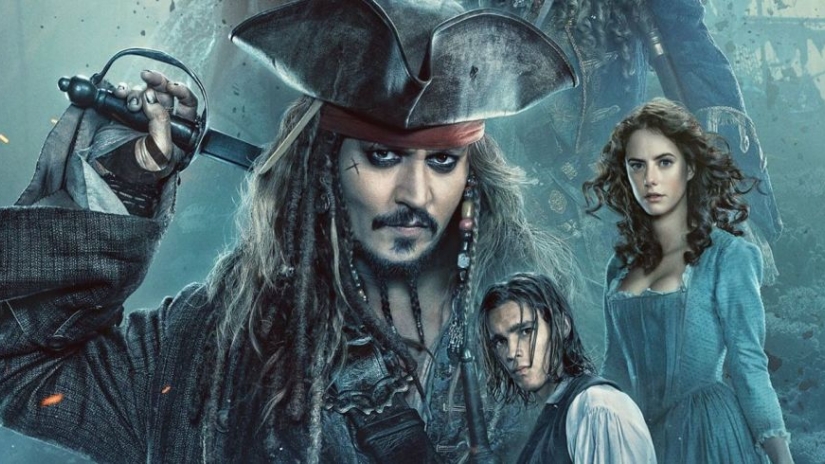 The Pirates Of The Caribbean franchise has been a unique franchise which has survived over a decade since its release. Johnny Depp saw a revitalization of his career, becoming a major part of popular culture for a new generation of film buffs. That being said, the franchise has often suffered from being inconsistent in their story-telling.
The crazy pirate Jack Sparrow has battled zombie pirates, sea gods, mermaids, British patrolmen and his fellow pirates.
The franchise has been known to delve into the deep sailor mythologies of the past and mix it with other stories to formulate a condensed, PG-13 film about pirates. While the franchise has always performed well, its main attraction, [Depp] has faced some personal problem that may have left a bitter taste for certain people- marital problems, domestic abuse claims, his battle with drugs and alcohol.
The latest bad press Depp has received concerns his view of women in film. Pirate's writer Terry Rossio wrote a post on his blog about the development process for a screenplay, including a small line about Depp that seemed to have caught everyone's eye. Rossio claims that Depp was responsible for changing Dead Men Tell No Tales' villain at the request of Depp. The writer stated:
"My version of Dead Men Tell No Tales was set aside because it featured a female villain, and Johnny Depp was worried that would be redundant to Dark Shadows, which also featured a female villain."
Given that Depp has already made a reputation as an abusive spouse to his former wife Amber Heard, this little proclamation seems to have highlighted the depths of sexism that may be in Depp's conscience. Or it could just be a case of bad timing, as Depp said, Dark Shadows also had a supernatural female villain bent on revenge against the protagonist. That being said, Pirates has already had a female villain Tia Dalma, in At World's End. So whether he was sexist or nor, depends on your judgment of Depp.