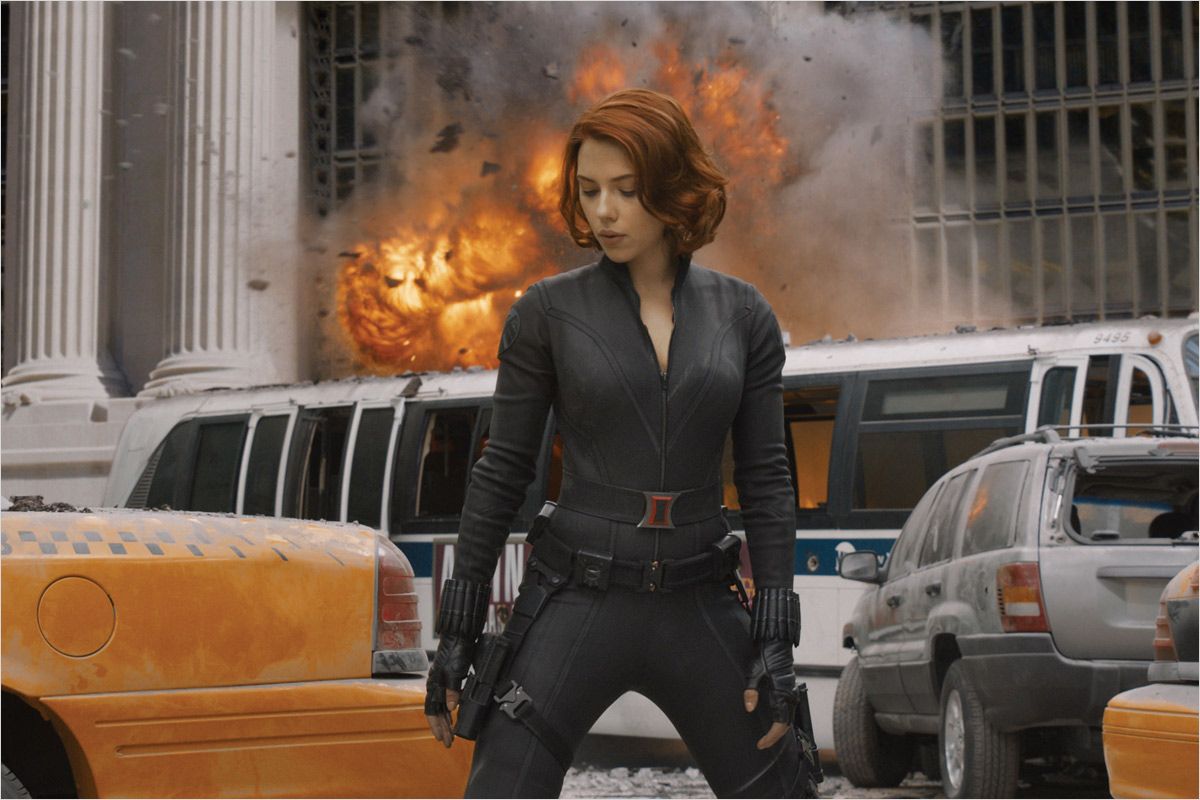 The catsuit has a long history with superheroes and villains in the movie world. Some have been better than others, but we have only chosen the best of the bunch. Here are the sexiest superheroes in catsuits who can still kick some major asses:
Scarlett Johansson In Marvel Cinematic Universe:
When Scarlett Johansson first gained entry in the MCU, she did it wearing a leather catsuit that showcased a body that was both sensual and dangerous. Like her character Natasha Romanoff, her suit reflected both a sexiness and a dangerous edge to Johansson's performance. The character has had several variations of the suit, and none have stopped her from being the resilient superhero and Avengers member that she is.
Kate Beckinsale In The Underworld Movies:
Kate Beckinsale plays Selena, a vampire with a vendetta in the Underworld movie. Not only does she kick some serious vampire and werewolf butt, Beckinsale does it wearing a tight rubber catsuit that adds a new gothic layer to her brooding character. Five movies in, she still works that catsuit like she really was an immortal heroine.
Malin Ackerman In Watchmen:
Silk Spectre had a pretty revealing outfit, to begin within the Watchmen comics, so when her silver screen version came to fruition, the sexiness did not stop. A memorable part of the Watchmen movie was seeing the entrance of Silk Spectre in her yellow and black rubber suit with her long flowing locks blowing slightly with the breeze. Her tortured character was masked by her sensual appearance, a fact that no fan seems to have a complaint over. And she was not too delicate when it came to facing her rivals.
Michelle Pfeiffer In Batman:
Michelle Pfeiffer made Catwoman memorable for all fanboys when she wore a new version of the catsuit that was based more on S&M than the glittery suits from the previous Batman TV series. Along with her suit was her crazy antics that were both unpredictable and sexy. Her teasing nature also turned ferocious when she became pissed off, even fighting The Dark Knight himself in a hand o hand combat.
Mila Jovovich In The Resident Evil movies:
Mila Jovovich had already played a memorable role as the alien Leelo in Fifth Element, a performance that played part in her nabbing the role of Alice in the Resident Evil movies. The first saw her true to form as the video games, suited in a red dress. The continuing films, however, showcase a character who fights zombies in a catsuit equipped with some high-tech technology that no man, dead or alive should mess with.