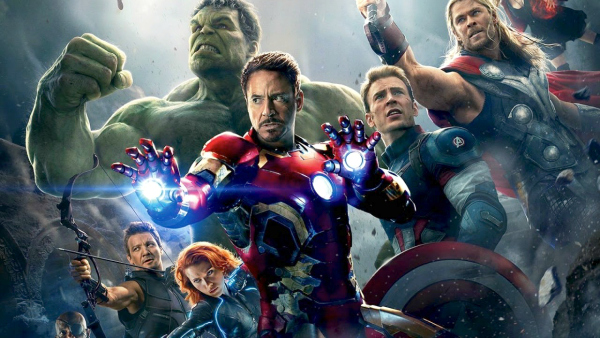 The Avengers are Marvel Cinematic Universe's most treasured team, having popularized MCU with their larger than life stories and characters. But once upon a time, Marvel had chosen other actors to portray Iron Man, Thor, and co. They ended up not doing that, and we got Robert Downey Jr. for it. But here is a list of 5 actors who were almost Avengers.
Sam Rockwell as Iron Man:   
Actor Sam Rockwell was one of Iron Man director Jon Favreau 's favorites for the role of Tony Stark. "He was one of the actors I was looking at for Tony Stark," Favreau said. "Of course, when I met with Robert there was nobody else on my mind." Guess he made a good impression as Rockwell ended up playing Justin Hammer in Iron Man 2.
David Duchovny as The Hulk:
The Hulk has been played by three actors in the new century-Eric Bana, Edward Norton, and Mark Ruffalo. David Duchovney was the player who attained the part after Bana was left for a new cast. But Edward Norton apparently made an aggressive lobby for the part, which ended up with Duchovny losing the role. Norton was later replaced by Ruffalo.
Alexander Skarsgard as Thor:
The Scandinavian actor Alexander Skarsgard of True Blood and Tarzan fame made it to the final round of casting, even filming a screen test but ultimately lost the part of Thor to Australian actor Chris Hemsworth.
Emily Blunt as Black Widow:
Emily Blunt was Marvel's top choice to play Black Widow in Iron Man 2. She lost the role due to scheduling conflicts with 2010's adaptation Gulliver's Travels. Scarlett Johansson replaced Blunt and the rest, as they say, is Marvel history.
John Krasinski as Captain America:
In 2010, many news outlets reported that John Krasinski was close to being signed as Marvel Cinematic Universe's  new Captain America. Chris Evans ended up getting the part and for an excellent reason. Krasinski explained on The Conan O'Brian Show in 2016 that he had buffed up for the role and reported to the movie studio to try on the Captain America suit. That was when he saw Chris Hemsworth all dressed as Thor, which made Krasinski realize he would never be buff enough to play a superhero. "This is stupid," Krasinski said on Conan. "I'm not going to be Captain America; it's fine." And he pulled himself out of consideration.