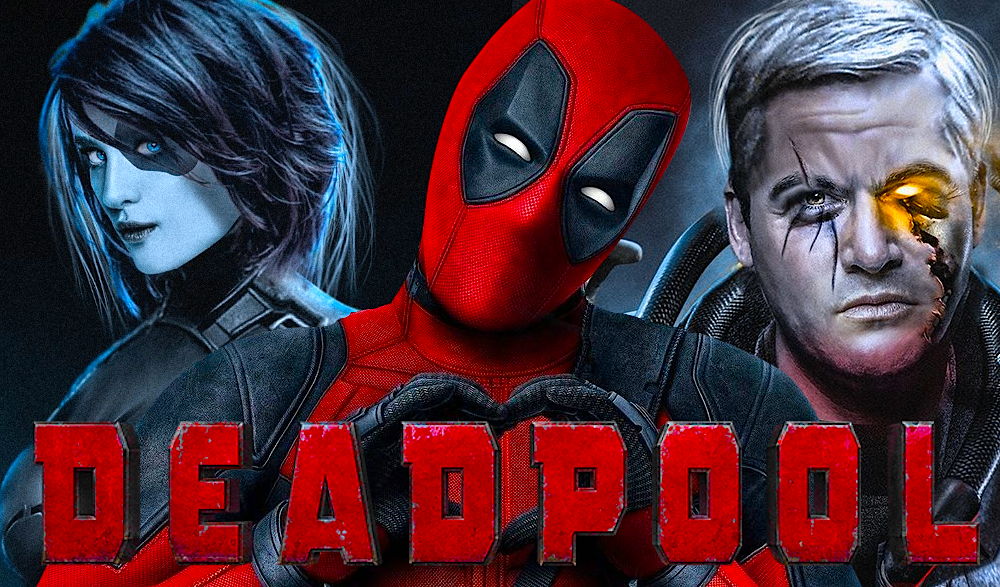 In the end credit scene of Deadpool, the Merc with a Mouth told his audience that a sequel was definitely coming and it will include the mutant Cable. One year later, the search for Cable has been the talk of the superhero world. And while the Deadpool team or Fox studio has officially announced the casting of Cable, the internet has been rumbling with potential Cables. From Pierce Brosnan to Micheal Shannon, the list of speculated actors has continued to increase.
One of the surprising actors to be on the list is actor Brad Pitt. The actor has been rumored to be in search of a superhero movie to fit his taste, and yesterday saw a new buzz about Pitt being the Cable that both studio and the Deadpool team agreed upon.
Reddit posted an anonymous leak of what could be a potential Deadpool 2 concept art. These pictures also have actual printouts titled "Visual Treatment – Love Machine" (Love Machine is the film's working title).The leaked concept art also featured the potential look of Domino for the movie.
The casting of Pitt in the role of Cable will be a surprise that no one would be expecting. The actor has, after all, cultivated a career of movie that is not on par with typical Hollywood leading men roles.
It would also be interesting to see the dynamic between Brad Pitt and Ryan Reynolds, who is known to have as manic a sense of humor as his film counterpart. Paul Wernick and Rhett Reese explained why Cable was a pivotal character for Deadpool in the sequel in their interview with Coming Soon.
"RYAN [REYNOLDS] PLAYS DEADPOOL WITH A HINT OF FEMININITY, AND I THINK THAT CAN BE FUNNY OPPOSITE A CABLE WHO'S ÜBER-MASCULINE. THAT'LL COME INTO CASTING AND PERFORMANCE AND THE CHARACTER DESIGN AND HIS WARDROBE AND THINGS LIKE THAT TOO. I THINK WE'LL DEFINITELY PLAY INTO THAT."
Stay tuned to be updated on more Deadpool 2 news.