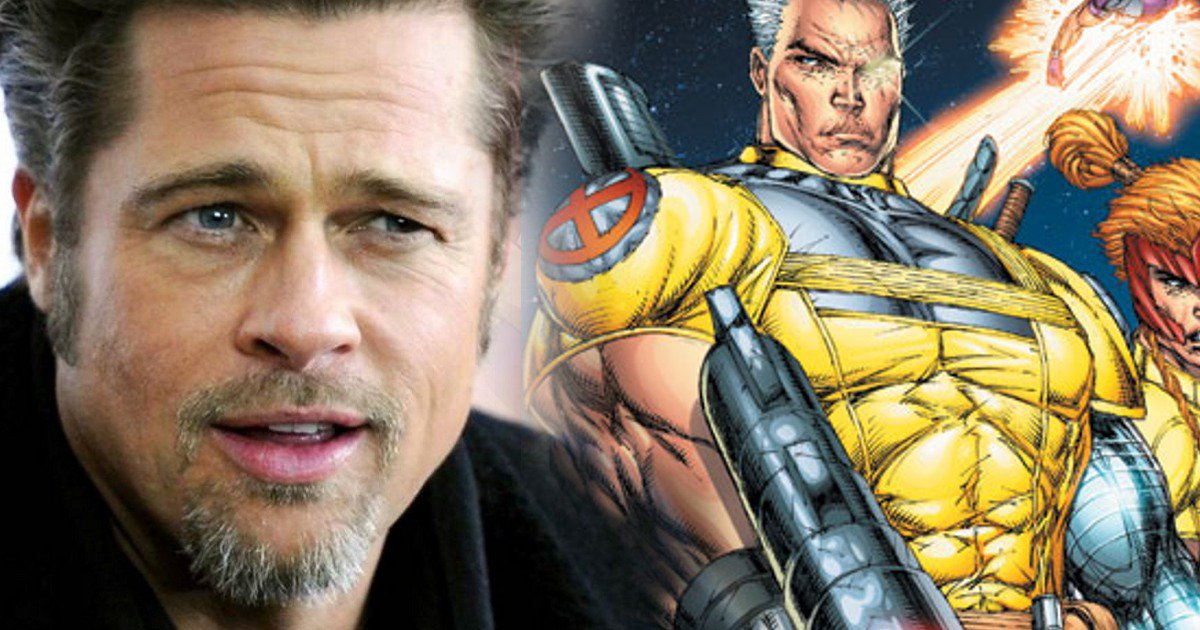 Although it has not even started its production, Deadpool 2 has proven to be an interesting topic for fans to speculate over. The first film had broken barriers and established a new form of superhero movies for the next generation of films. The new high profile the film attained also brought a lot of attention to the sequel, especially for the character of Cable.
Pierce Brosnan and Russell Crowe were two high profile actors who had been speculated on to take on the mutant from the future. After Ryan Reynolds, the star of Deadpool posted a picture with both Brosnan and Hugh Jackman, fans suspected that he would be acting across Reynolds. Crowe was added into the pool when Deadpool creator  Rob Liefeld direct messaged the actor on Twitter, to which Crowe seemed more than open in his reply.Fox studios, however, remained quiet throughout this.
The latest actor to be on the list is Academy Award-winning actor Brad Pitt.This speculation began when the editor-in-chief of Tracking Board Jeff Sneider took to Twitter. Jeff Sneider tweeted an article from his site before adding the following comment:
"Will be interesting to see if Brad Pitt plays Cable," he wrote. "In meantime, sounds like Sony is working on a Spider-Man sequel."
Pitt has been known to make interesting choices in his films, not always choosing to be the leading man for his films. The actor won much acclaim for his performances in movies like 12 Monkeys and Inglorious Bastards.
(Find out: Will Thor Lose His Arm In Ragnarok?)
The writers of Deadpool 2 recently told ComicBook that the announcement would be coming very soon."It's a short, short list…An announcement will be coming very soon."
The role of Cable is a pivotal role since he is the straight man to Deadpool's more crazy persona. The team behind Deadpool 2 will definitely choose the right actor, whether it is Pitt, Brosnan, Crowe or an unknown actor.