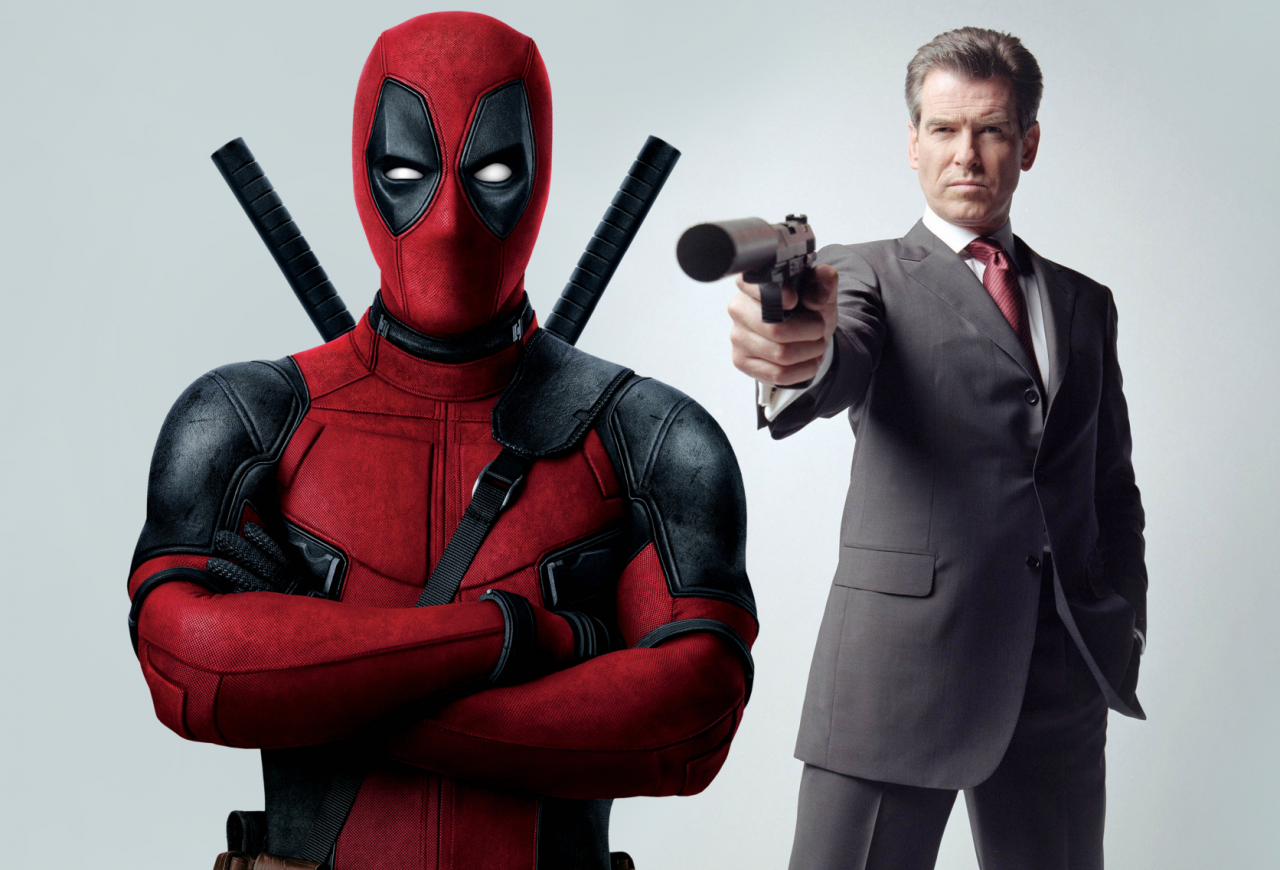 At the end of the first Deadpool movie, the Merc with A Mouth promised his audience that Cable will be in the sequel of the movie. The movie in question became a glorified success for the once unknown superhero. With the pre-production of Deadpool 2 on the way, the character of Cable has become a looming topic. And one James Bond actor's name has been on everyone's lips.
Actor Pierce Brosnan set everyone on alert when a picture of him was taken along with Deadpool star Ryan Reynolds and Wolverine star Hugh Jackman was posted by Reynolds on his social media. While some passed it off as three guys hanging out, many speculated that this was Reynolds way of cluing fans to whom Cable will be. A far fetch theory which looks to be true.
In the show Meet the Movie Press, Forbes's Simon Thompson talked about a conversation he had with Deadpool director David Leitch at the world premiere of John Wick: rumouredChapter 2. Thompson congratulated the director on his new gig, jokingly adding "'Congratulations on casting Pierce Brosnan." Leitch gave the surprising answer of "We have not yet." An answer that seems to insinuate that the Deadpool 2 team were indeed courting the actor for the role just as rumored. Mashable's Jeff Sneider then chimed in, "[Variety's] Justin [Kroll] can't say anything, but, yeah, I've heard it's going to him."
Pierce Brosnan has made his name as the debonair spy James Bond, so he would easily adapt to the role of Cable. The character is a bit older than the Merc and has to be a commanding presence. Cable, in the comics, was a militant who even put together X-Force. Brosnan could also be up for another role in the film, like the villain which is yet to be announced. Whatever his role may be, Brosnan will be a part of Deadpool 2.