News
Flash Season 3: Could FLASH Save Iris West From Savitar In The Future?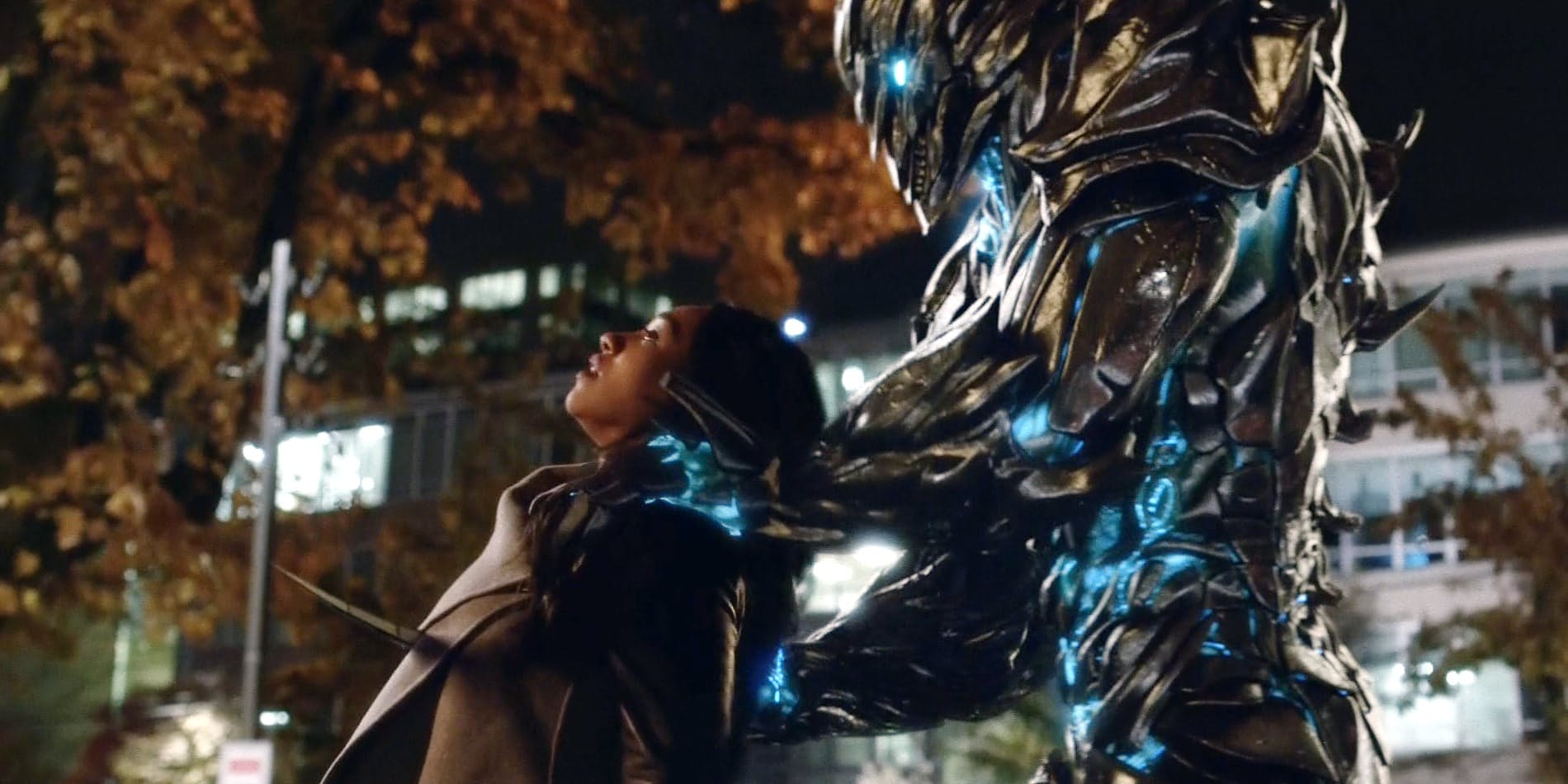 Savitar, a self-proclaimed God of Speed and a loose version of Black Racer from Geoff Johns latest Flash Rebirth. He first became a thing during Mark Wade's run. He started off like Max Mercury/Johnny Quick who got stuck in a speed force in the past and then he was brought into the present day. He is not just a powerful speedster, he can create special force fields, transfer kinetic energy at will to anything around him and create a geo-kinesis/earth-bending effect. He is also a master of psychological torture.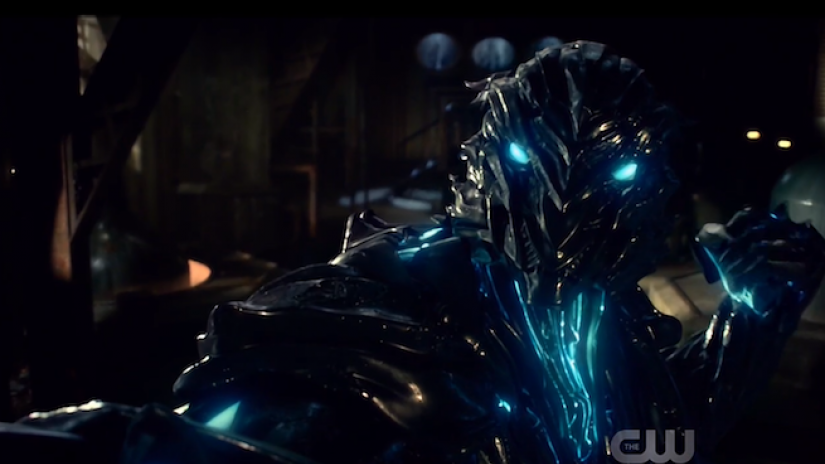 It has been revealed that Savitar is trapped for eternity by the future Flash (in comics it's Wally west), and he can manifest only if the box carrying Brahmastra gets opened. He made a prophecy that one member of the Team Flash shall die, it's most likely Barry Allen's love interest Iris West whom he saw being stabbed by Savitar when he accidently traveled five months into the future. The biggest question in the mind of every fan is – Can Flash somehow save Iris West from her probable death?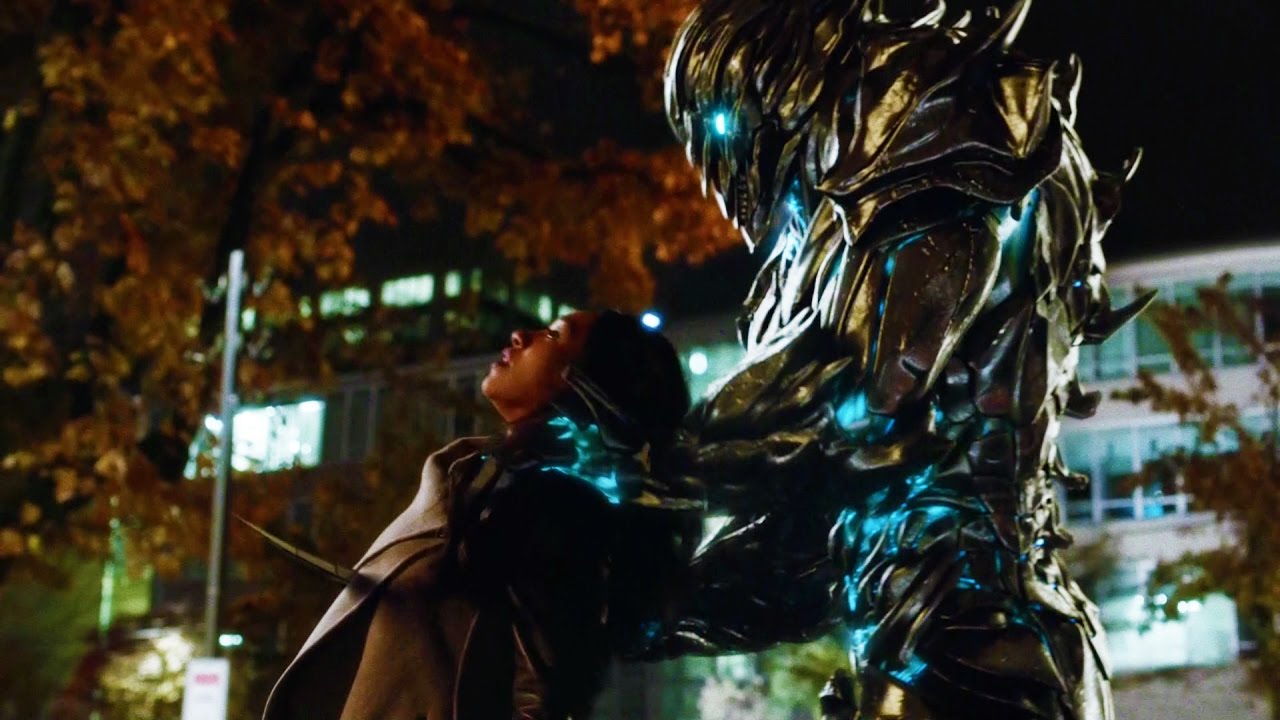 Well, the answer lies in the official synopsis revealed for the upcoming episode 10 titled "Borrowing problems from the future". It is as follows:
Barry fights for Iris: Barry (Grant Gustin) is tormented by his vision of the future where Iris (Candice Patton) is murdered by Savitar. When a criminal named Plunder (guest star Stephen Huszar) shows up in Central City, Barry recalls the villain's presence in his vision of the future and fears that if he catches Plunder, it will cement Iris' fate. Confused about Barry's hesitation to stop Plunder, Wally (Keiynan Lonsdale) decides to step in as Kid Flash. Caitlin (Danielle Panabaker) offers Julian (Tom Felton) a job.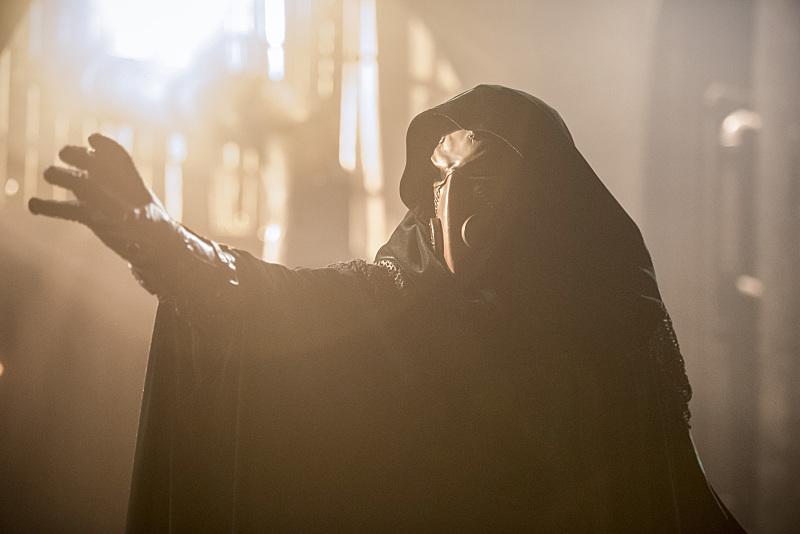 Helbing (show-runner) told TVLine in an interview "Now that Barry has gotten a glimpse of the future, he will be trying to do whatever it takes to save her. Everybody will play a huge part in that because Iris is part of the team. Further, Julian, who unknowingly served sinister speed god as alter ego, Alchemy, may join Barry in his quest, as he feels culpable, and wants to make amends."
This is going to be one hell of a ride. #RunBarryRun