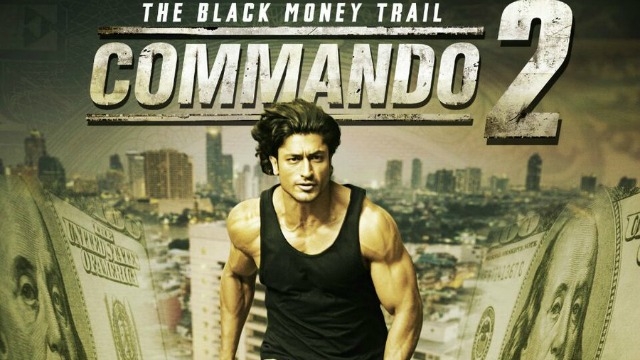 The trailer for Commando 2 is out and all we can think while sitting in our office chairs with a pizza in our hand is how does Vidyut Jamwal look so damn good?
Watch the trailer here.
Vidyut Jamwal debuted in The Force and instantly became the hottest villain Bollywood had seen in a long time with his bulging muscles and smoldering looks. Then, came the action-packed Commando which was the basic story of him as an army officer throwing people around with utmost ease.
Now, he is back in another action movie that will make you wonder, how the hell is he flying around like that?
Generally, when we see hunky men like Salman Khan, John Abraham, their fighting style is in a way very stiff yet in this trailer Vidyut Jamwal is flexible, bulged and acrobatic at the same time.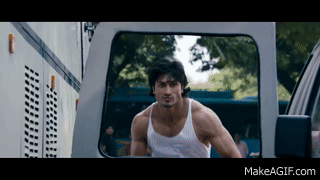 [adinserter block="15″]
The trailer promises a paisa vasool Bollywood movie with a story line of a non-compliant cop fighting the bad guy for his country. What makes it different are multiple shots of a well-built Vidyut Jamwal fitting through car windows, small vents and doing acrobatic back flips over the car, under cars and looking as if he is just walking around in the park.
All set with side-kicks which he could care less about, some steamy make-out scenes, the female side-kick falling for the brooding officer and a villain who is a little too overconfident for his own good, Commando 2 is the one movie that will bring the masala back to Bollywood with a spicy dash of Vidyut Jamwal.
[adinserter block="10″]
The movie is out on 3rd March 2016, giving us just enough time to start doing butt clenches at our desk while scrolling through his Instagram and hope to fit into the chairs in the theaters with half the ease with which Jamwal slides down all those small spaces.