New Images of Avengers Infinity War Have Just Hit The Internet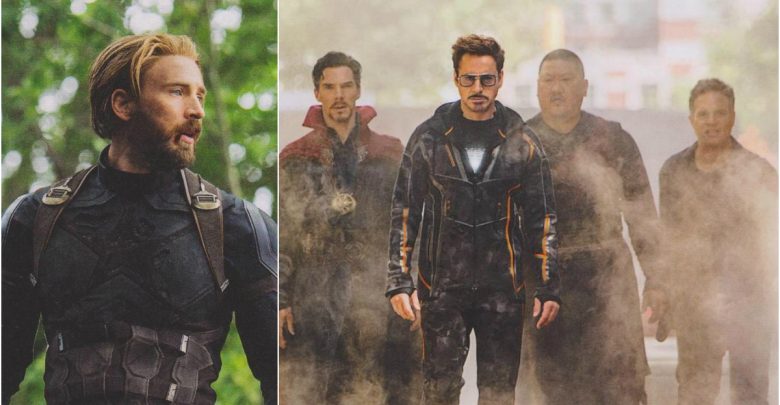 Avengers Infinity War is just a little over a month away and it will be the biggest movie that we have ever seen till now. It will be the beginning of the culmination of the MCU as we know it. Avengers Infinity War along with Avengers 4 will mark the ending of all the phases that have taken place in the MCU till now. It will be the greatest ensemble ever as we are going to see 67 characters of relevance come together all played by A-List actors.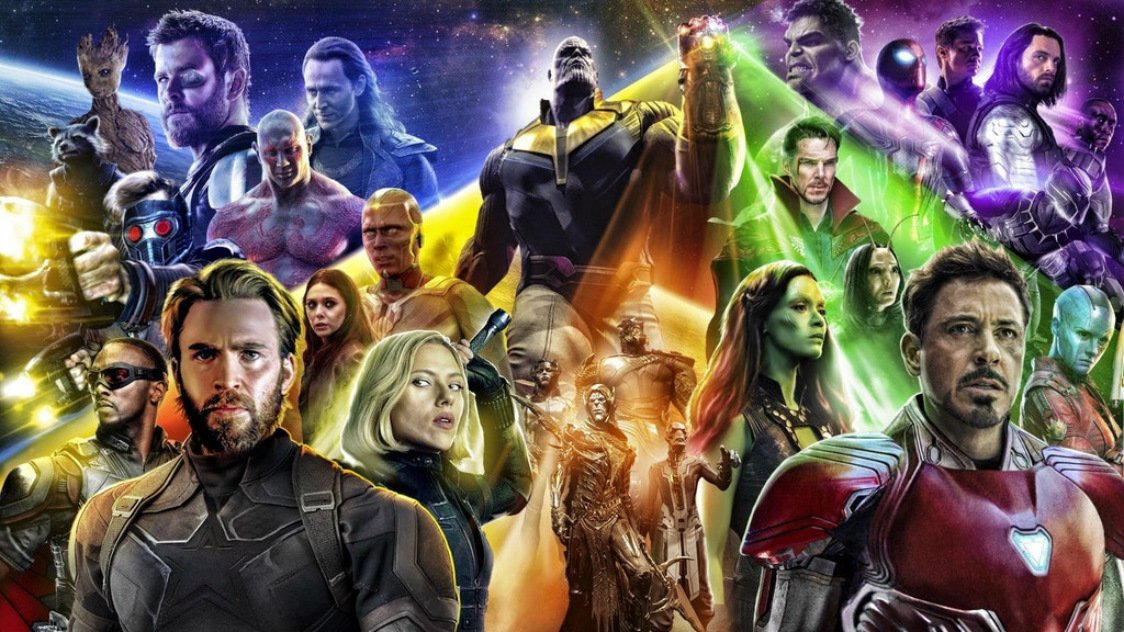 This will be the first time Thanos is going to make his presence felt amongst the viewers as he is being set up as the greatest villain of all time. The Russo's have already called him to be 10 times of what Darth Vader was as he will be the ultimate big bad who could wipe out half of the Universe with just a Snap of his fingers.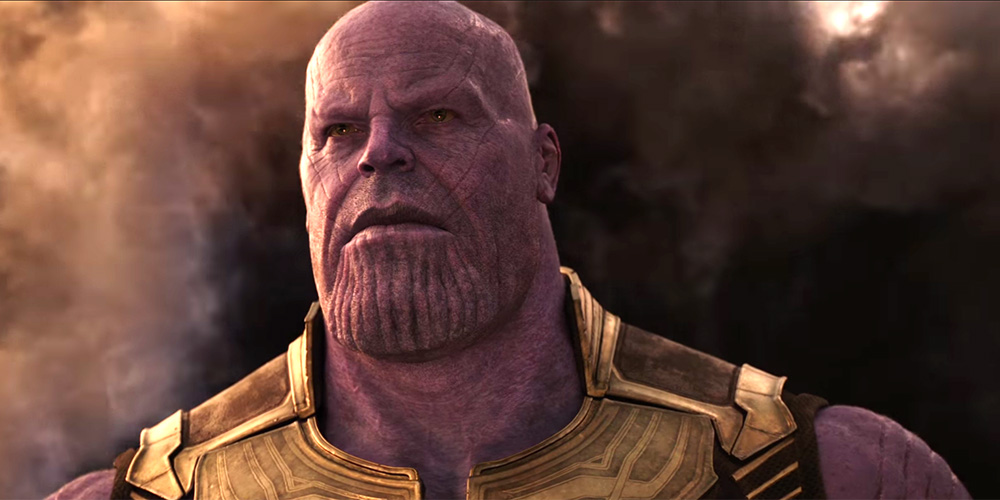 He is coming to Earth along with his children also known as 'Black Order' who are ruthless alien fighters picked up by Thanos in Dark Quadrant. Unlike his real children Gamora and Nebula who hate Thanos like anything, Black Order is firmly standing with their dad in his quest to become the ultimate ruler of the cosmos.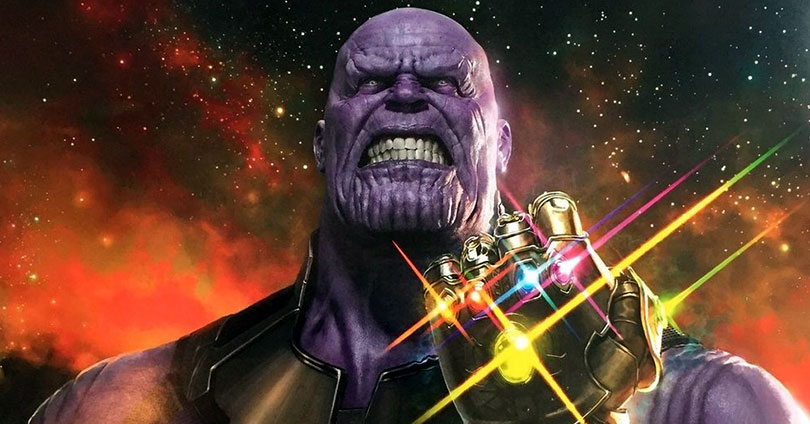 But that can happen only when he is able to collect all the six Infinity stones i.e Power, Space, Mind, Time, Reality, and Soul in order to assemble an all-powerful Infinity gauntlet which grants its user limitless powers which he can use to control fundamental blocks of existence. Once, Thanos has six cosmic singularities, he will literally be invincible and become the strongest cosmic creature in the universe. Avengers and the Guardians have to unite to take down Mad Titan else half the humanity will be wiped out.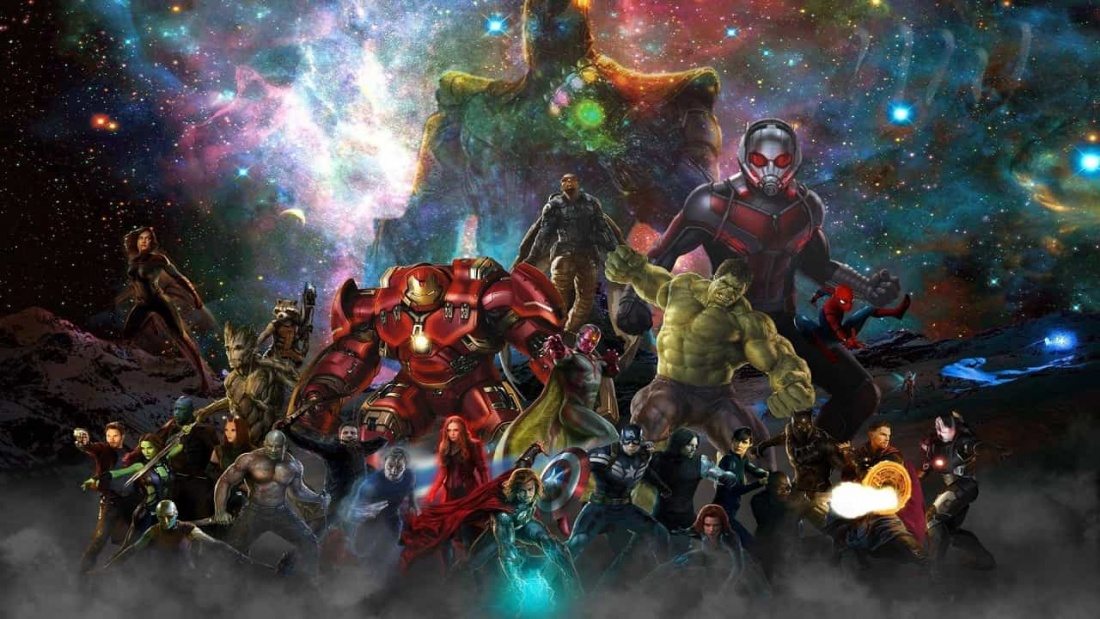 As March began, the digital marketing of the movie kicked in as almost every day, some new images, concept arts, posters and covers were being released, and just recently, the new trailer of the movie came out and it blew the fans away.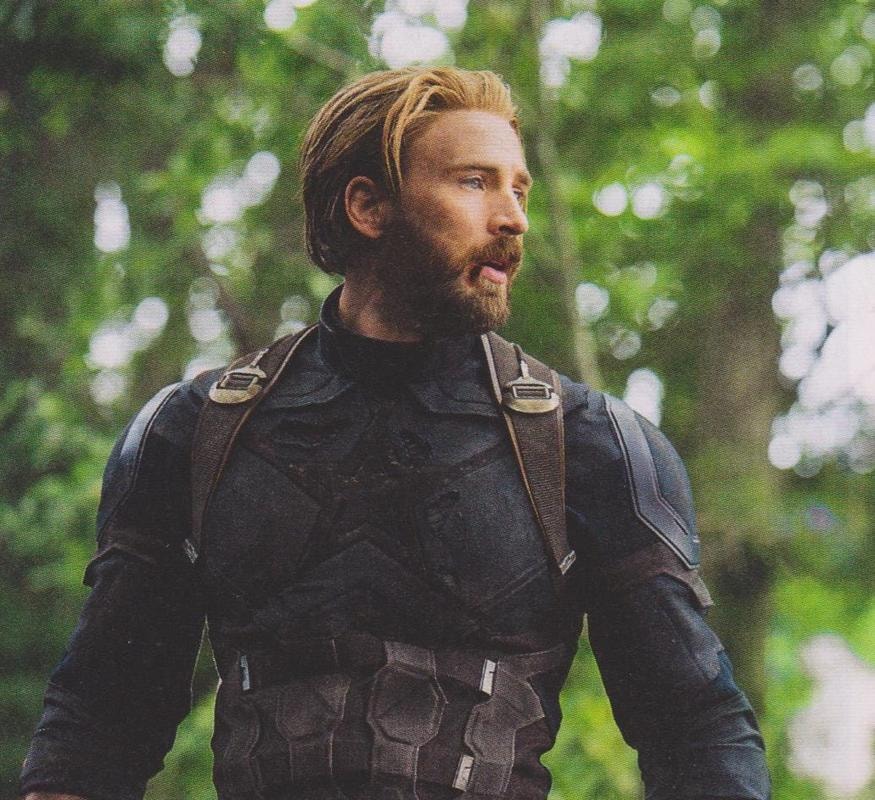 Now, some more new images of the movie have been released in a magazine coverage. These images show a new look at Captain America (Nomad) during the Seige of Wakanda. This could be somewhere around the point where Cap takes on Thanos alone, or it could very well be any moment in the fight against the outriders.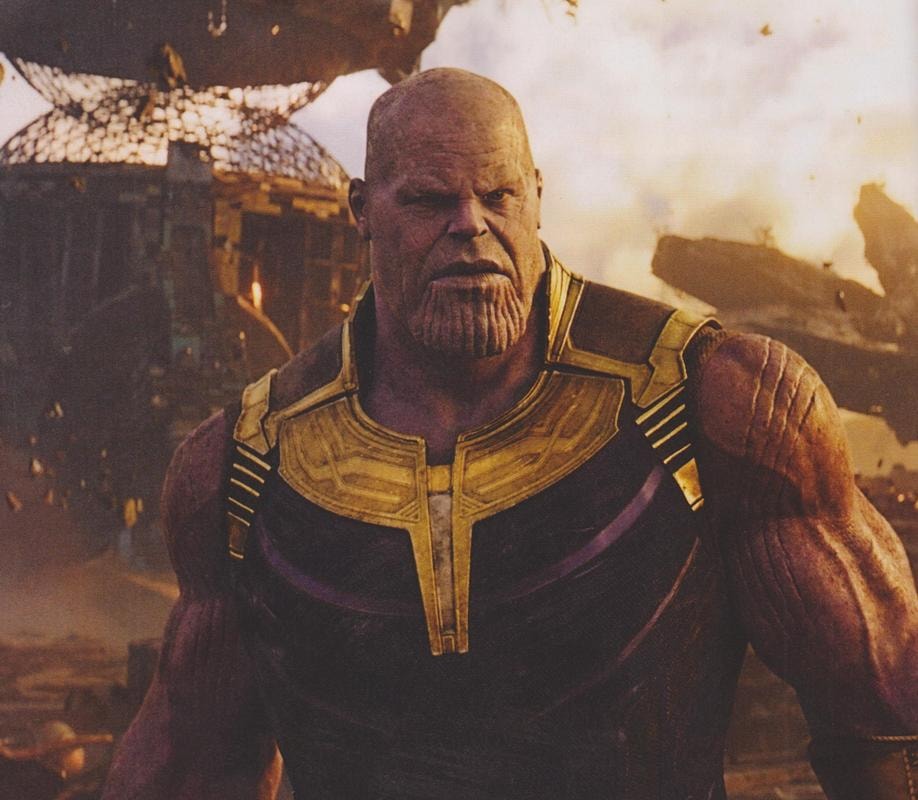 The second image gives us a look at the Mad Titan, Thanos, who looks pretty grim as if he is going to take out Iron Man, Spidey, Star-Lord, Mantis, Drax and Doctor Strange altogether. This still is from his home planet Titan.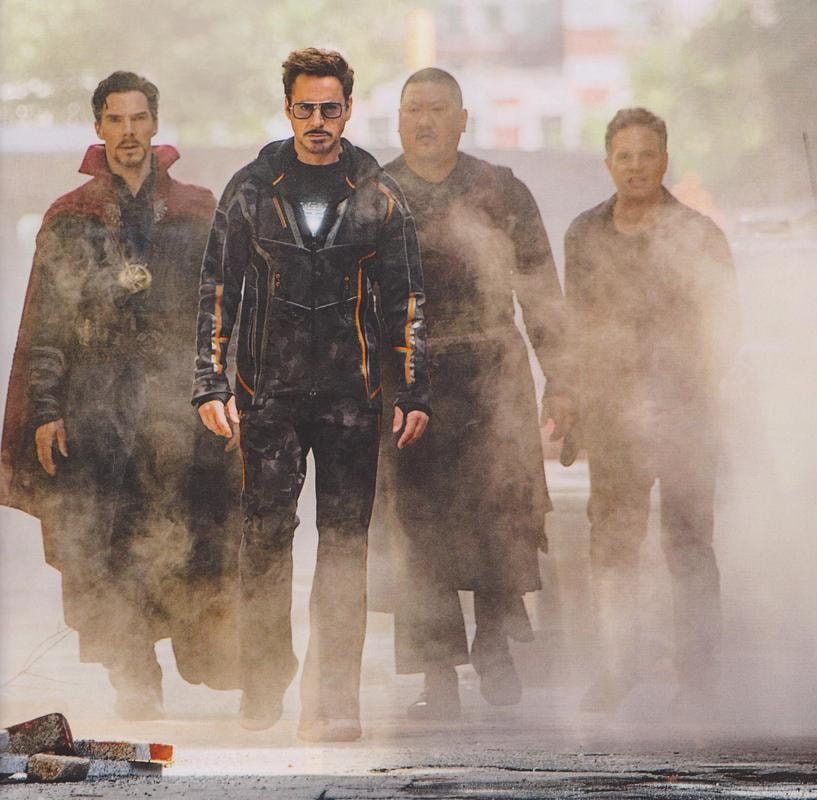 The next image gives us an extremely ravishing look at the team of the Science bros and the Mystic Bros, as Tony Stark shines in the image along with Doctor Strange, Bruce Banner, and Wong. This is yet another angle that shows the team which will be formed sometime early in the movie.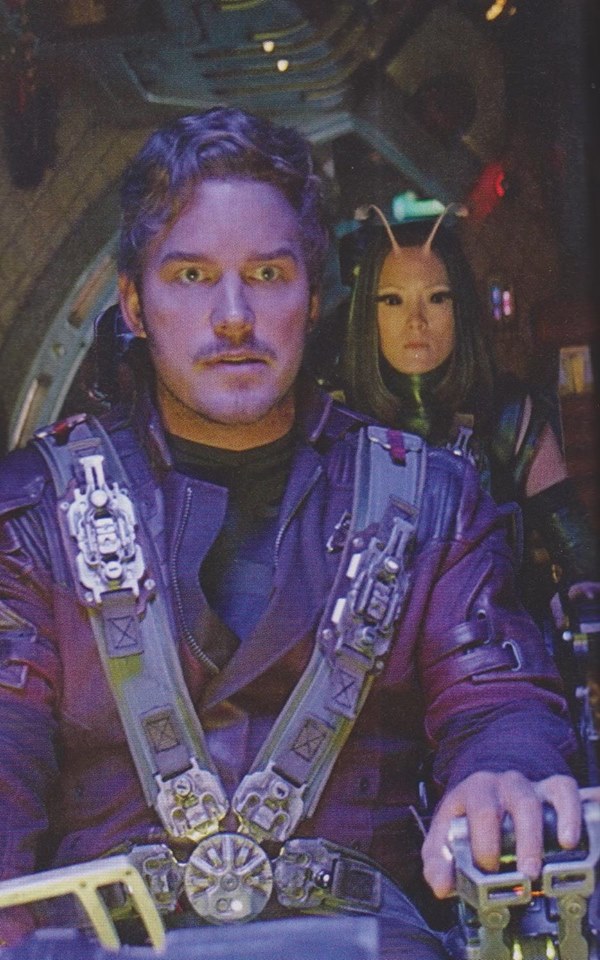 The image after that features Star-Lord and Mantis, where Star-Lord seems to be piloting the Milano, and he is looking at something with a lot of concern. By what we know from the D23 expo footage, this could be the scene where Thor crashes on the Windshield of the Milano.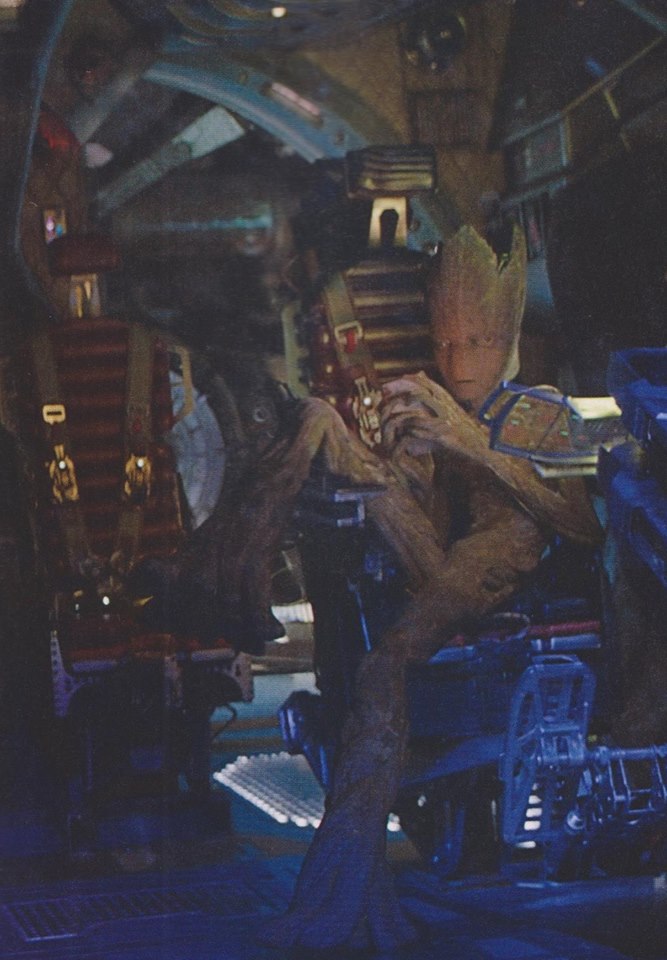 Next, we get a never seen before look at Teenage Groot who seems to be playing on his portable device, which we have seen him use in all other marketing features portraying him. His "swag" is what seems to be pretty amazing in this image, and it could be a big comic factor in the movie as well.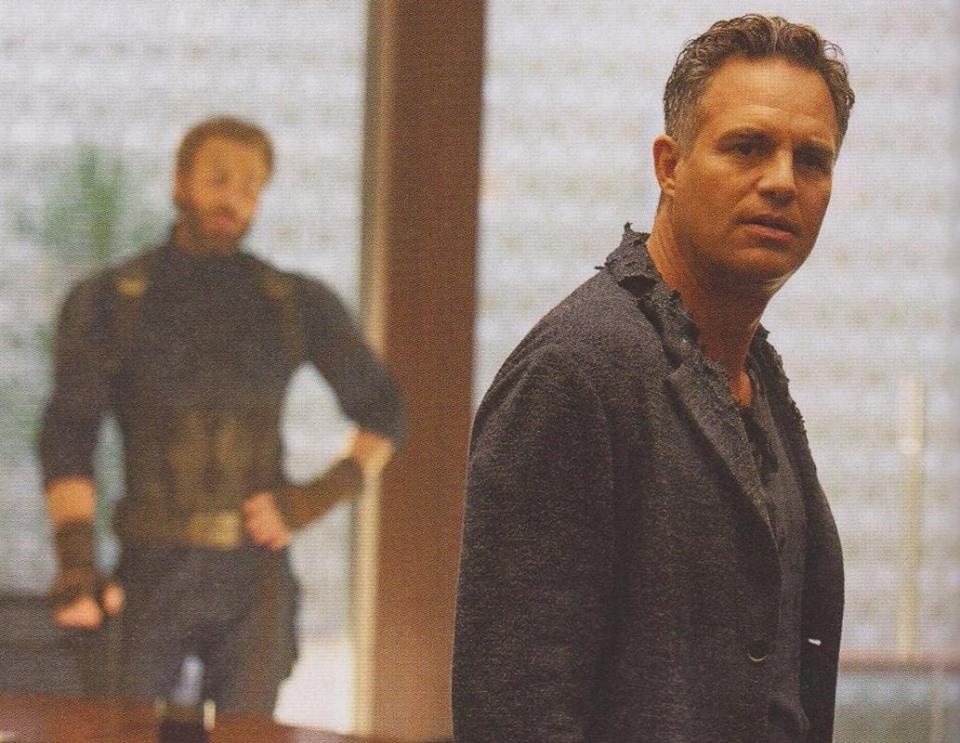 The next image shows us Bruce Banner, and behind him, we can see Captain America being blurred. This looks to be a still from a team meeting happening in Wakanda.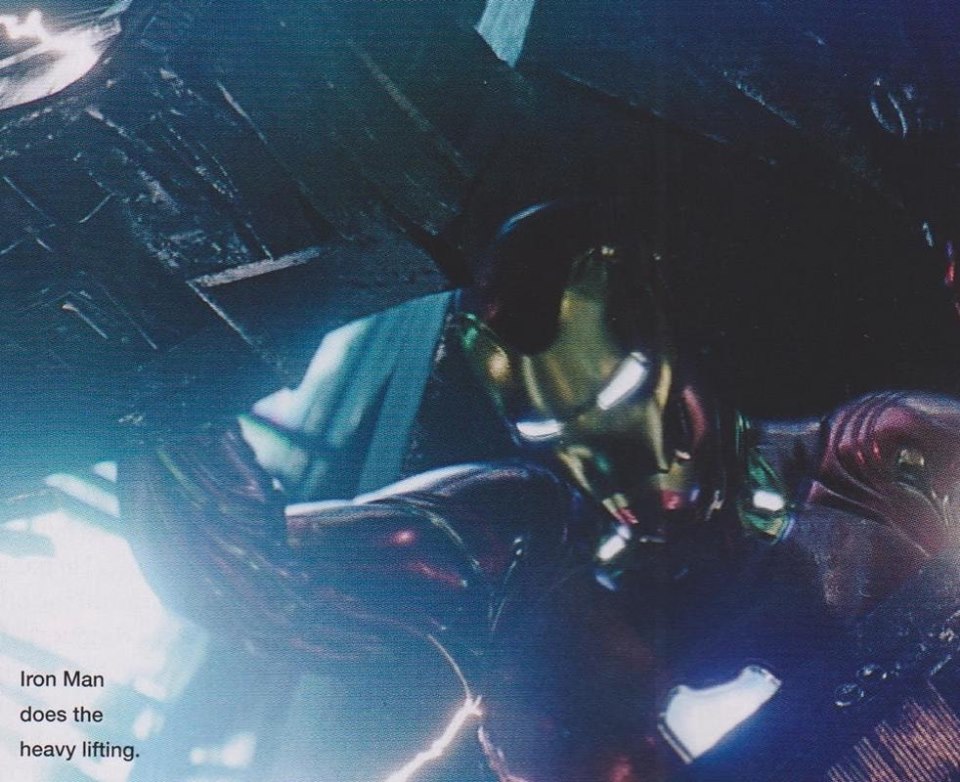 Next, we see Iron Man in action as he seems to be on the Giant Round Alien Ship that we have seen in both the trailers that were released online, and according to the description, he seems to be doing some heavy lifting.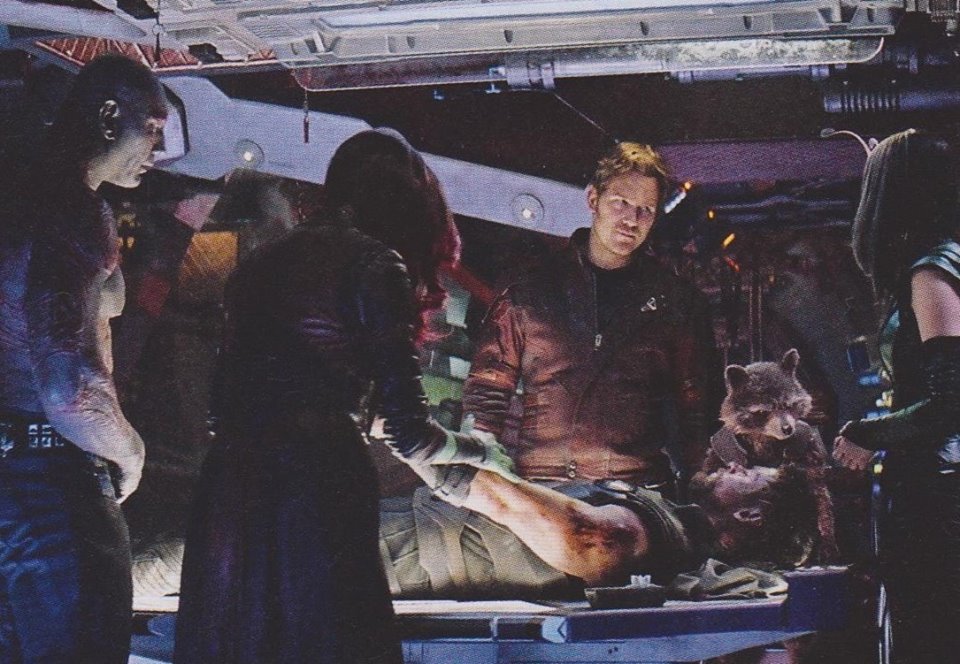 The next image shows us the Guardians treating to Thor right after the moment when he landed on their windshield. Thor looks worn off and we all know that he would have had the beating of his life just a few moments later, as Thanos and the Black Order showed up on his ship, and possibly killed everyone.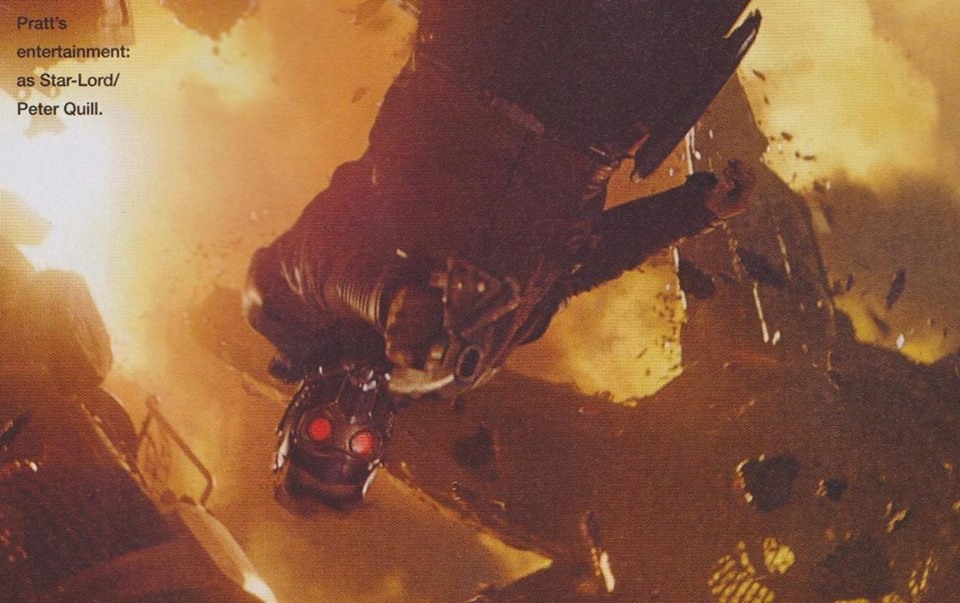 Next is a shot at Star-Lord that we have probably seen as it was in the new trailer, and those who saw the leaked version of the comic con trailer also saw the shot of Star-Lord shooting at someone inverted. This would be the scene where he and Doctor Strange team up to fight Thanos.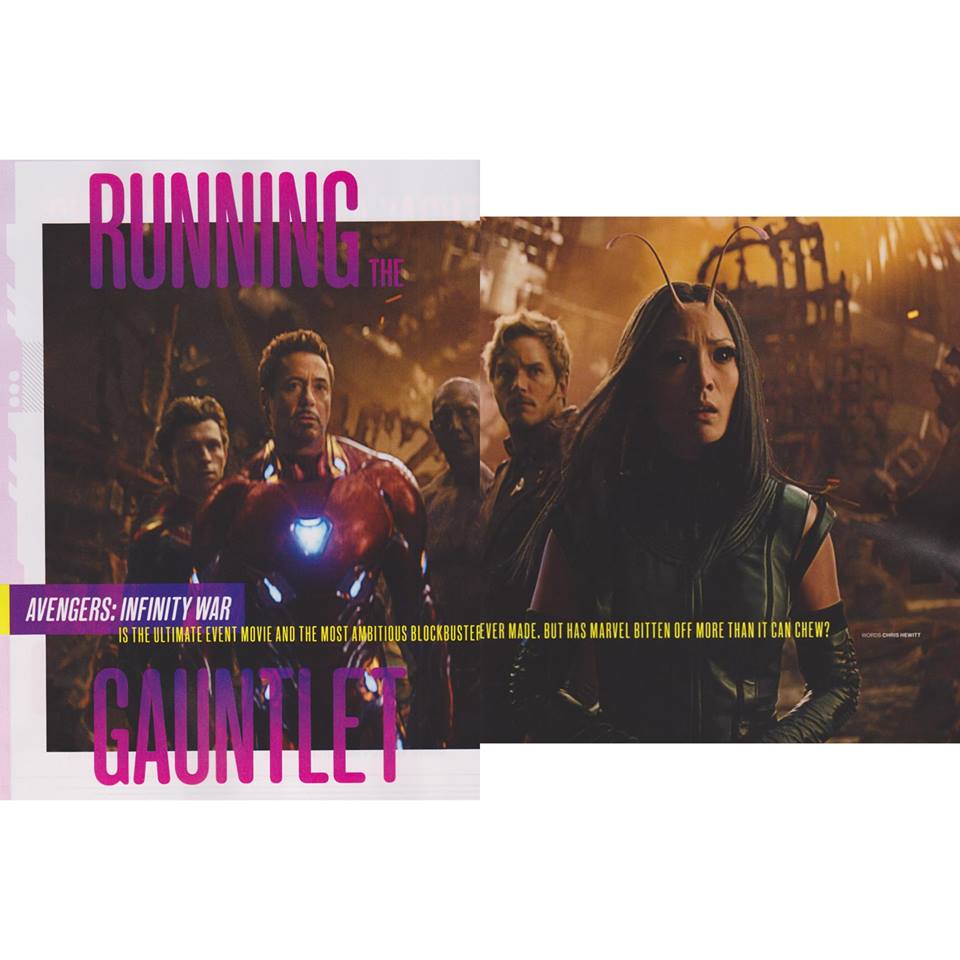 The final magazine image shows us the moment where Spidey and Iron Man United with the Guardians, as we can see Peter and Tony in the suit, standing along with Peter Quill, Drax, and Mantis, and they all are looking pretty concerned as this may be the first scene when they confront Thanos.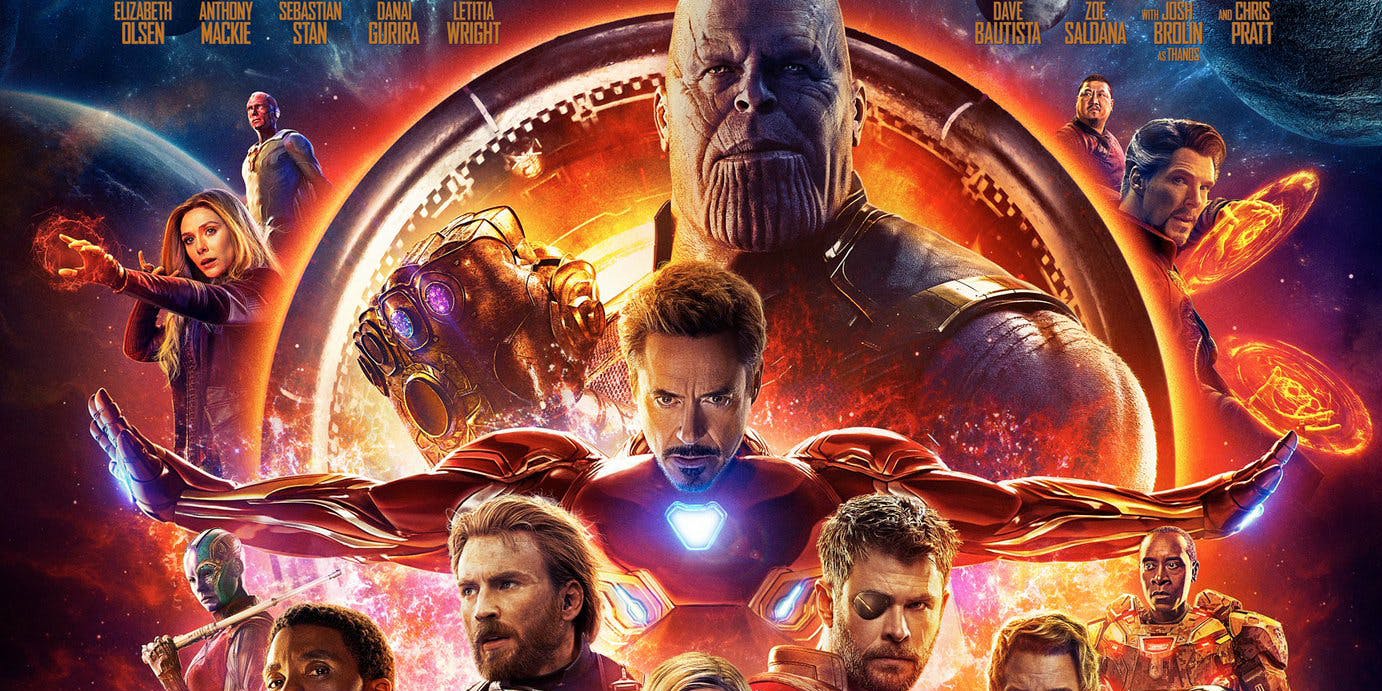 These images seem amazing and we cannot wait to see more from the movie. Avengers Infinity War opens on April 27, 2018. It is directed by Russo brothers aka Joe and Anthony Russo and produced by Marvel boss Kevin Feige along with a set of executive producers including God of Marvel comics Stan Lee, Louis D'Esposito, Victoria Alonso, and Michael Grillo. Christopher Markus and Stephen McFeely have written the screenplay for the movie.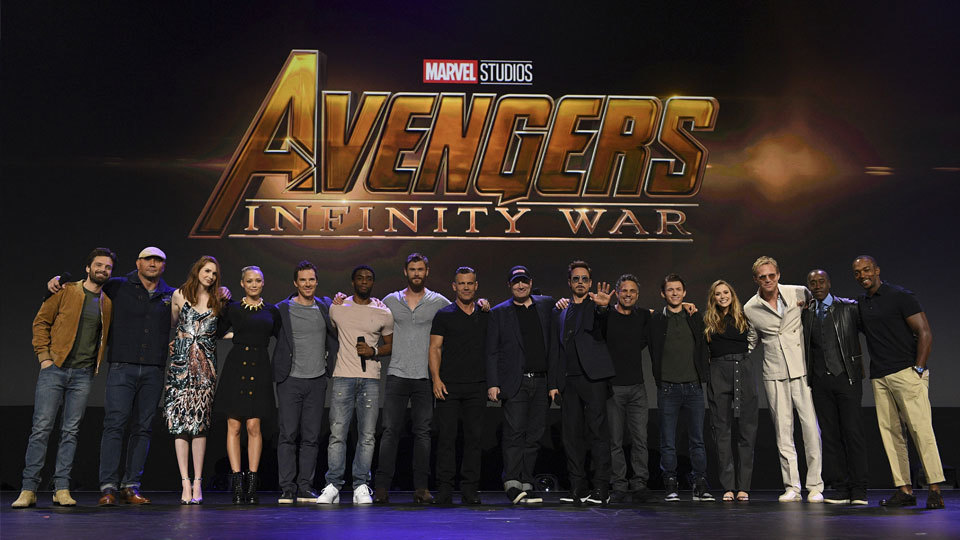 The cast is just out of this world and has an impressive line up of actors including Robert Downey Jr. (Iron Man), Chris Evans (Captain America), Sebastian Stan (Winter soldier), Chris Hemsworth (Thor), Tessa Thompson (Valkyrie), Tom Hiddleston (Loki), Mark Ruffalo (Hulk), Scarlett Johansson (Black Widow), Jeremy Reiner (Hawkeye), Anthony Mackie (Falcon), Benedict Wong (Wong), Benedict Cumberbatch (Dr. Strange), Tom Holland (Spiderman), Letitia Wright (Shuri), Chadwick Boseman (Black Panther), Paul Rudd (Ant-Man), Evangeline Lily (Wasp), Elizabeth Olsen (Scarlett Witch), Paul Bettany (Vision), Chris Pratt (Starlord), Bradley Cooper (Rocket Raccoon), Vin Diesel (Groot), Zoe Saldana (Gamora), Karen Gillan (Nebula), Dave Bautista (Drax), Pom Klementieff (Mantis), Josh Brolin (Thanos).
The official plot synopsis released by Marvel for the movie can be read below: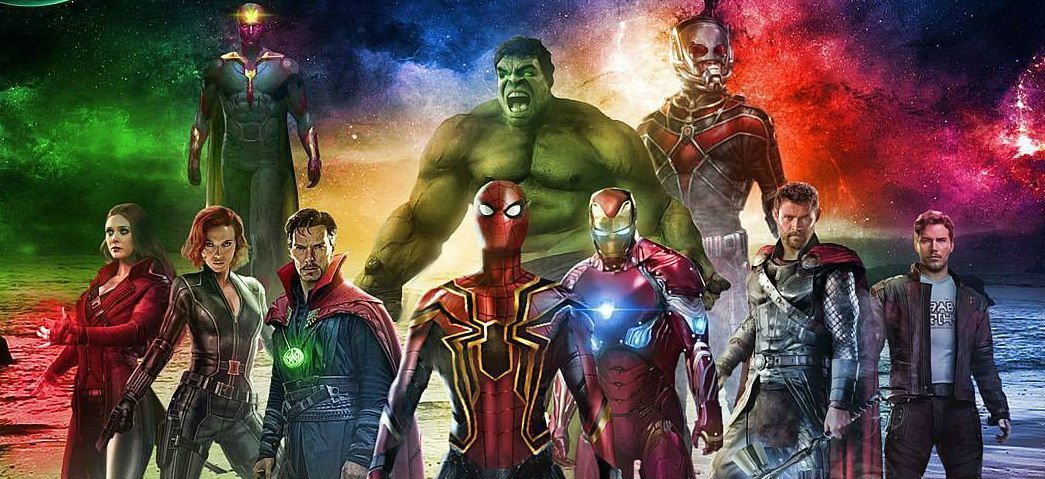 "As the Avengers and their allies have continued to protect the world from threats too large for any one hero to handle, a new danger has emerged from the cosmic shadows: Thanos. A despot of intergalactic infamy, his goal is to collect all six Infinity Stones, artifacts of unimaginable power, and use them to inflict his twisted will on all of reality. Everything the Avengers have fought for has led up to this moment – the fate of Earth and existence itself has never been more uncertain".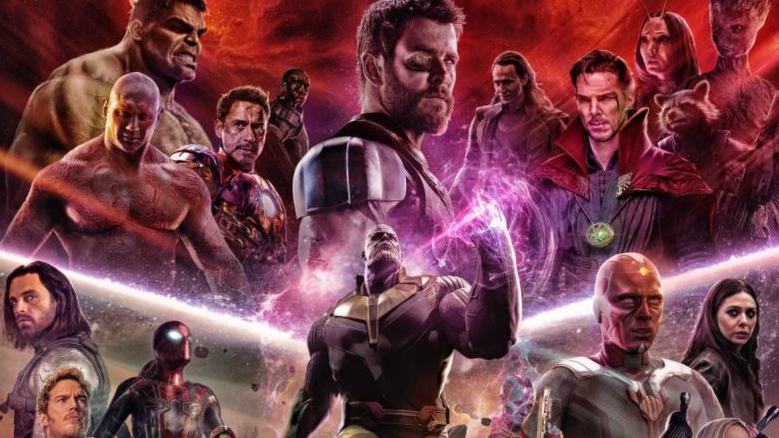 "An unprecedented cinematic journey ten years in the making and spanning the entire Marvel Cinematic Universe, Marvel Studios' "Avengers: Infinity War" brings to the screen the ultimate, deadliest showdown of all time. The Avengers and their Super Hero allies must be willing to sacrifice all in an attempt to defeat the powerful Thanos before his blitz of devastation and ruin puts an end to the universe".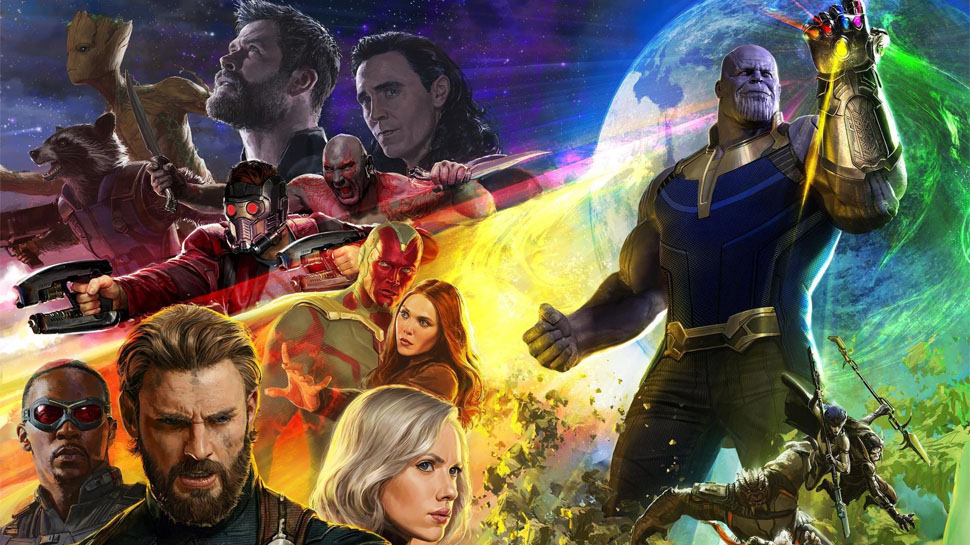 "Iron Man, Thor, the Hulk and the rest of the Avengers unite to battle their most powerful enemy yet — the evil Thanos. On a mission to collect all six Infinity Stones, Thanos plans to use the artifacts to inflict his twisted will on reality. The fate of the planet and existence itself has never been more uncertain as everything the Avengers have fought for has led up to this moment".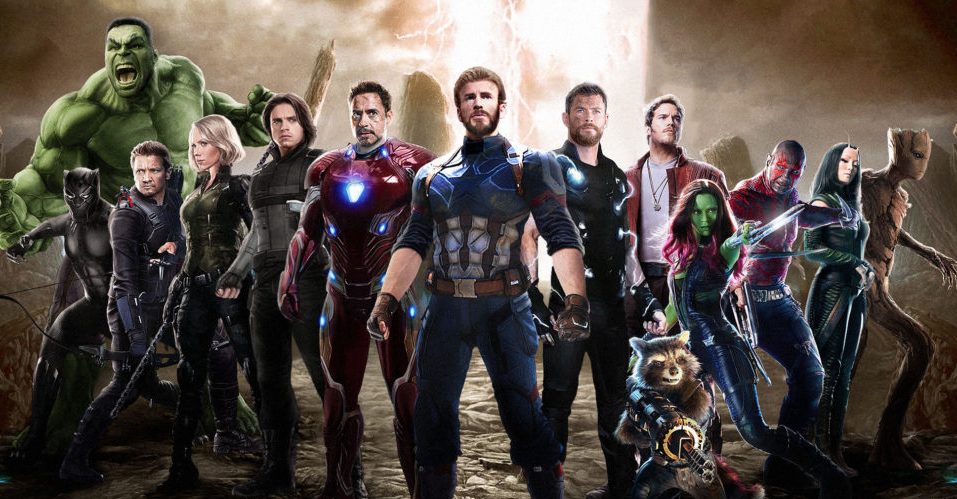 Can the Earth's mightiest 'The Avengers' be able to defend the planet from the fury unleashed by the Mad Titan and his Black Order? How will Team Avengers and Guardians of the Galaxy meet? Will this alliance be brave enough to quell the dangers posed by Thanos' forces? Will Thanos be able to collect all the six Infinity Gems? If yes, then how will he be defeated? Who will survive the brutal invasion of ruthless alien invaders known as 'The Outriders'? Who will die fighting the Mad Titan? Well, we will soon find out. The countdown has already begun.
Don't Miss: 15 Powerful Titans That Will Make Thanos Look Like A Puny God
I just have the biggest passion for everything cinematic! I want to share this passion with everyone through my writing about Hollywood Movies and TV. Other than that, I am a big sports fanatic and enthusiast. I'd like to write about my favorite sports as well some day.