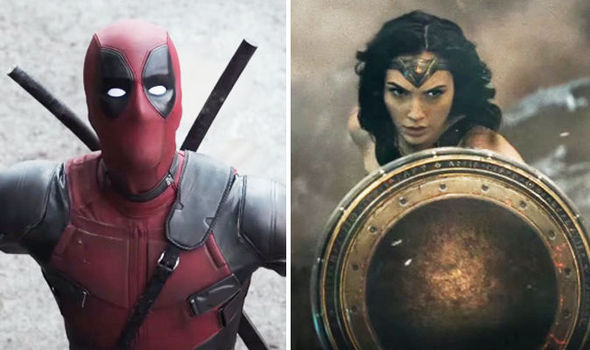 The age of the superhero is upon us, with many deeming it The Golden Age. Studios like Marvel, Fox, and Universal (DC) have churned out two to three movies per year for a voracious audience that can't seem to get enough of anything superhero related. So it's surprising to hear that certain characters thrive while others struggle.
Wonder Woman and Deadpool may come from different studio backgrounds, the two superheroes have a common factor that many characters struggle with. Both characters had to wait much longer than their superhero counterparts to have a chance on the big screen. Ryan Reynolds has spoken many times about the struggle he dealt with to get the movie made.
Patty Jenkins, director of DCEU's upcoming Wonder Woman movie also spoke out about how it took her ten years to finally direct the Amazonian princess' standalone film. Jenkins talked to The Hollywood Reporter for their Women in Entertainment 2016 issue, where she  explained how she's always wanted to direct Wonder Woman:
 "I met with Warner Bros. right after I made 'Monster' more than 10 years ago, and I said, 'I want to make Wonder Woman.' I've always been moved by the idea of movies that are personal but still have a huge reach. Superman had that effect on me when I was a kid — it rocked my world. That kind of movie was always the brass ring of what I wanted to do with my career."
It may have taken a while for Wonder Woman and Deadpool to finally get their chance to the big screen but there is no doubt that both heroes entered at the right time. Movie audiences have evolved as with anything else due to shifting in culture. Deadpool became a critical hit because he stood out among a sea of superheroes with his quick wit and atypical storytelling. Wonder Woman made her DCEU debut with Batman V Superman and was undoubtedly made a strong impression. Wonder woman will be the first woman superhero to have her own standalone movie.