Celebs
Stan Lee Just Gave Robert Downey Jr The News He Would Like To Hear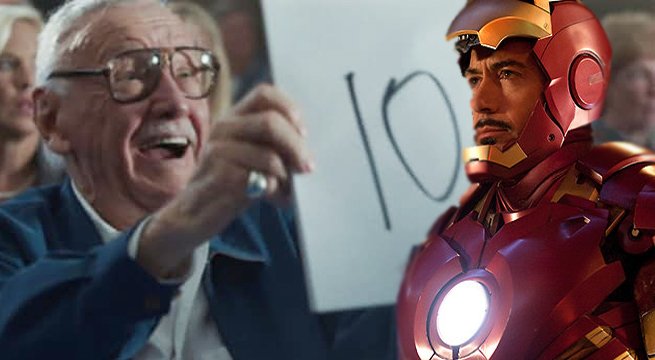 In 2008, Marvel was set to launch their first movie Iron Man. The leading man, Robert Downey Jr . was a big risk that the studio was standing behind. The actor had once been predicted to be a big star after his critical acclaimed movie Chaplin but he ruined that road when he battled his addiction with drugs. After being in and out of rehab for a few years, Downey Jr was finally at the brink of his return to the movies. Director Jon Favreau vouched that he was the perfect Ironman, and the studio felt the same after they saw the movie.
Marvel fans were hesitant to accept the actor as the Iron Man but he soon won them over with his charismatic personality and his great portrayal of the role. Downey Jr. propelled the start of the MCU, and for this reason, alone, he has become an important player in the Marvel world. Fans are not the only ones who think of Robert Downey Jr as being the perfect Iron Man. Comic book writer and Iron Man creator has been nothing but positive about the casting.
Lee appeared at the Rhode Island Comic Con where a fan asked him which actor embodied their characters the best. The writer said with no hesitation that Downey took the prize.
 "That man was born to be Iron Man, you know? He'd be on the top of the list," Lee said. "But, I have to say: whoever does the casting for Marvel is a genius. For instance, I can't picture anyone being better than Thor. Captain America? You couldn't beat him."
This was not the first time that Lee had talked about the great casting of Ironman. The legend had previously praised the actor in the Toronto Sun, going so far as to say that they should never leave their respective roles.
"I think those two men were born to play their roles. As long as they will continue to play them, I think we'll be very lucky," Lee said. "In fact all the people – (Chris Hemsworth's) Thor, every one of them – they are so perfectly cast and I hope we stay with them forever."