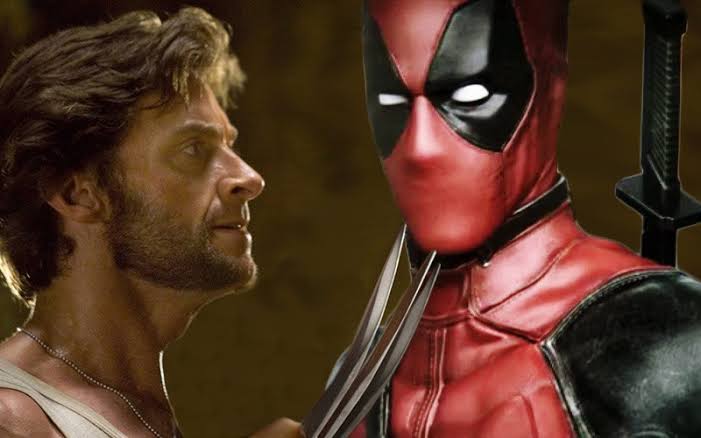 The feud of Hugh Jackman & Ryan Reynolds has even left Jimmy Kimmel and Matt Damon behind. These two legends just keep going at each other almost every other day. And the world gets the real fun out of their crazy never-ending banter. Jimmy Kimmel and Matt Damon have been running a banter for more than a decade, but the one between Reynolds and Jackman is rather fresh. The latest chapter in their fight started with Free Guy.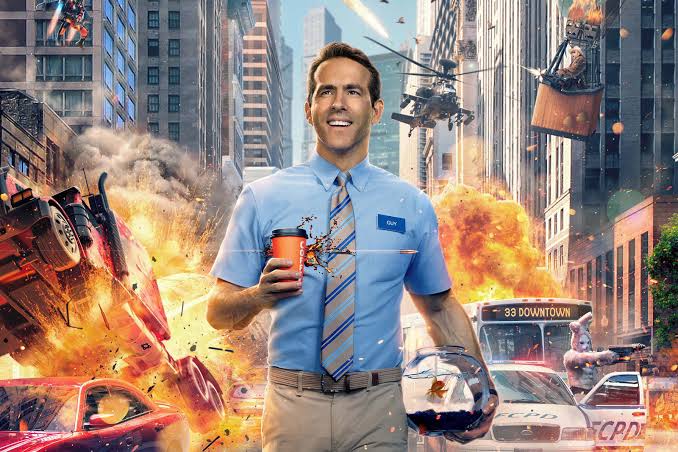 The first official poster of Free Guy came with the trailer of the film. Apparently everyone liked this new video game world that Fox/Disney are building for us. And the marketing tactics are also great as the Disney mocks itself in the trailer by saying – "From the studio that brought you Aladdin, Beauty & the Beast and The Lion King, twice". But apparently, Hugh Jackman thought that he should be a dolly and help Disney market the movie in the right way with the right face. So he posted this: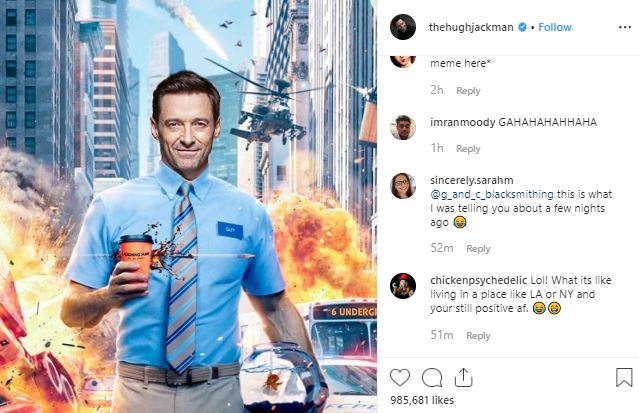 Now Reynolds obviously isn't the one to sit down and take this. He's always going to reply. To promote his new Michael Bay movie for Netflix, Underground 6, Reynolds appeared on Australian television show called Today Show Australia. Jackman, as we know, is an Australian, so something saucy had to come out of Reynolds. Here's what Reynolds had to say when Jackman's topic was brought up:
"He's just an evil person. I mean, you guys have all been duped. You think he's this benevolent ambassador to your country. People don't realize he's from Winnipeg, Canada."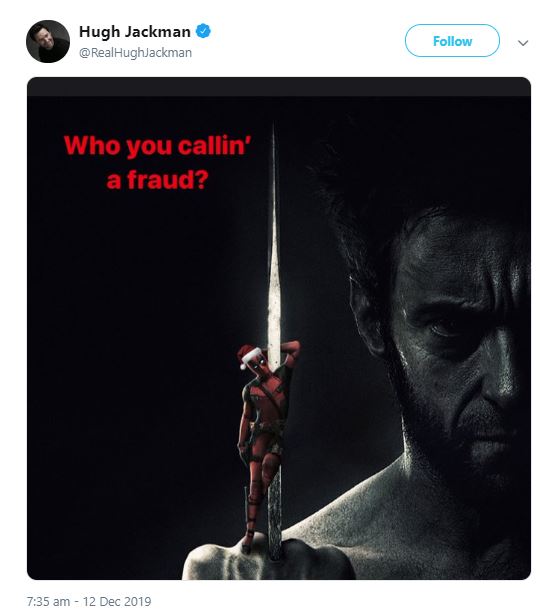 Well, Jackman isn't one to take a hit either. He has dealt with being called in a fraud in the most righteous Wolverine way. As you can very well see above, Reynolds has been given the claw! And then Reynolds also pulled the classy "who dis" card out of his "new phone".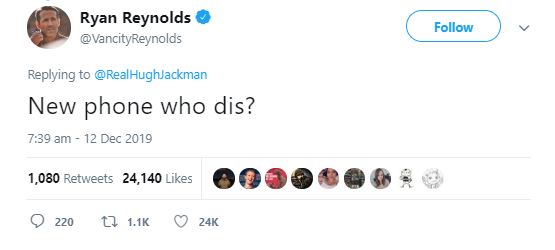 This funny banter will go on forever. But there have been some instances in Reynolds' life which could have actually halted this banter. Apparently, back when he was 19, he had a close encounter with death. In his interview promoting his movie Underground 6, he reveals how he was hit by a drunk driver.
I sat down with @VancityReynolds & The 6Underground cast and found out Ryan once got hit by a drunk driver. wow! pic.twitter.com/Jz4onxqZOM

— Xilla Valentine (@BlogXilla) December 10, 2019
Here's what he said when asked about a crazy thing that happened in his life:
"Having kids was pretty great but probably not the most exciting answer because billions of people have done that," Reynolds said. "The most exciting that has ever [happened to me]? I don't know. I know, in this movie, you see people getting hit by cars and crazy stuff. I got hit by a car once. Here's a funny little story, it's quick I promise. I was 19 in Vancouver, Canada, the drinking age is different there. I had had a couple of drinks and I didn't want to get in my car obviously because that's insane/ I walked home and on my way home I got hit by a drunk driver. I was like, 'Thanks karma!' I got run over by a guy who was drunk in the middle of the street, every bone in my left side was broken."
o Brasil sem estruturas pra receber o evento que é Ryan Reynolds #CCXP19 pic.twitter.com/GCEjZ8lmq7

— laercio uniter (@laercioloveKARD) December 7, 2019
mano essa ccxp tá muito épica mesmo o ryan quase caindo com a galera e o joe morrendo de rir #CCXP19 pic.twitter.com/t7mp4KWZOz

— angell skywalker // bw ww84 filmes do ano ʬ⁸⁴ ⴵ (@ilyjawreguis) December 7, 2019
While this happened way back in the past, the two videos that you see above happened just last week at Brazil Comic Con Experience. We should thank god that he made Ryan Reynolds so awesome, and nothing serious happened. He really could've had his legs broken with the weight of the barrier. We're glad that Reynolds is fine. He has a massive future and we're gonna love every one of his upcoming movies. After Underground 6 & Free Guy, Ryan Reynolds is set to appear in The Hitman's Wife's Bodyguard, Hobbs & Shaw 2, Deadpool and future MCU films.
Free Guy releases on July 1, 2020.