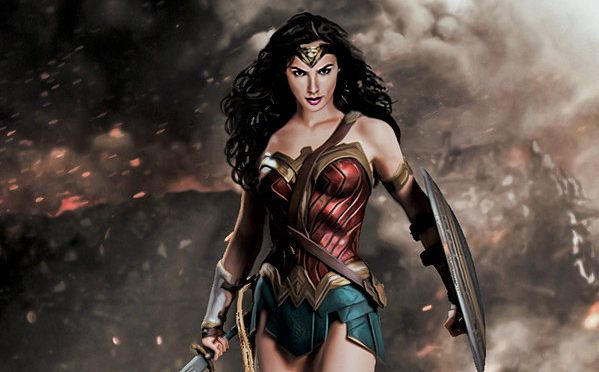 2016 has been a monumental year for Wonder Woman. The superhero made her debut in the film Batman Vs Superman: Dawn Of Justice to positive reviews. She also came out of the closet as a bisexual after many years of speculation via comic book writer Greg Rucka. This new attention that was focused on the superhero showcased the relevance of the superhero on pop culture.
Wonder Woman will make her solo film debut next year, a film that fans have long awaited for along with the DCEU film Justice League. Wonder Woman's bisexuality, however, has not yet been focused on in her films. Diana will fall for Chris Pine's Steve Trevor in her solo movie but it seems like that could change, if a sequel was ever to happen. Actress Gal Gadot, who portrays Wonder Woman for DCEU made a suggestion for a potential love interest in an interview with Israeli talk show Good Night with Guy Pines. Gadot said:
"I saw her the other day, Halle Berry. She's so beautiful. Wow! She's gorgeous! So…yeah, I could do it with her."
Gadot has spoken in the past about Wonder Woman's sexuality, saying that Diana loves people for their hearts and not their gender. She has also made clear that she is not disheartened by the revelation made by Ruckus.
"In this movie she does not experience any bisexual relationships. But it's not about that. She's a woman who loves people for who they are. She can be bisexual. She loves people for their hearts."
If actress Halle Berry does respond to this suggestion, she would make for quite a partner. The actress already has the history of playing strong female characters in movies such as the X-Men franchise in  which Berry played Storm.She has talked of interest in returning to play the character, but a Wonder Woman appearance would also be an interesting choice for the character. And let's not beat around the bush in saying they would make quite a good-looking couple.