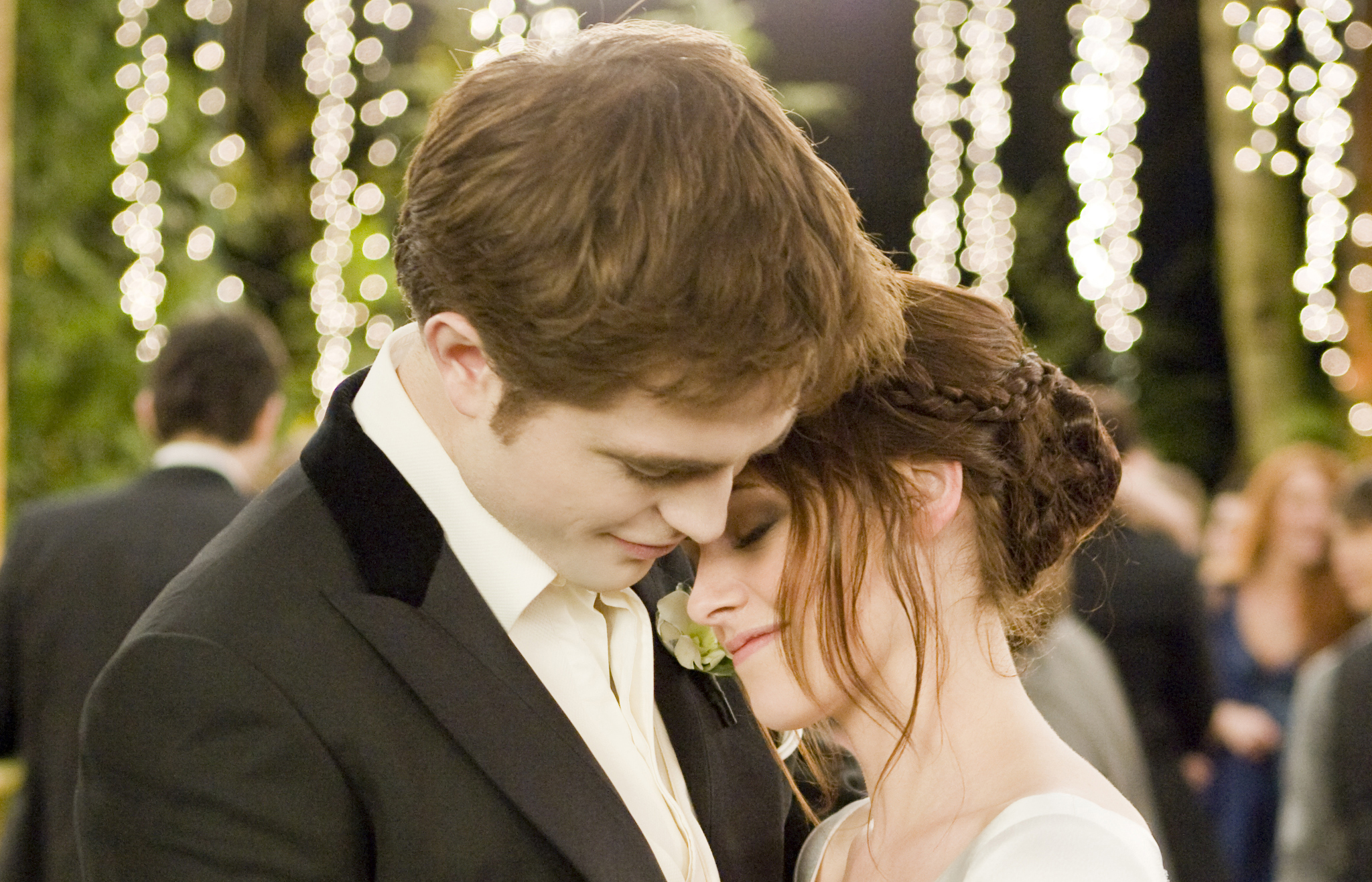 Addicted to the fairly type wedding moments, and secretly planning ours? Who doesn't like big fat and romantic marriage scenes? Any romantic movie is just incomplete without this. Some of us are addicted to the romantic weddings and secretly plan ours. Here are the top 5 most Romantic movie wedding moments.
5) Bella Swan & Edward Cullen's Wedding in "The Twilight Saga: Breaking Dawn Part 1" (2011)
The Twilight Saga: Breaking Dawn – Part 1 is a romantic movie directed by Bill Condon. It is based on the novel Breaking Dawn by Stephenie Meyer.
Bella Swan marriage with Edward is one of the rare occasions where Edward is seen smiling and Bella is seen anxious while walking down the aisle. It is the romantic scene where the words play a perfect part.
4) Stormy Wedding "Monsoon Wedding" (2001)

Here is a Bollywood movie. Monsoon Wedding is a romantic movie directed by Mira Nair. The movie depicts a romantic entanglement of a traditional Punjabi Hindu wedding in Delhi. It is about two weddings which have happy scenarios with new beginnings.
3) Too many Bridesmaid in "27 Dresses" (2008)
27 Dresses is a comedy film directed by Anne Fletcher. The movie has a young lady who has been a bridesmaid 27 times, and she finally gets to wear a white elegant dress. She has 27 bridesmaids besides her and each of them wears the same dress which she wore as a bridesmaid.
2) Who Presents This Woman "Father of the Bride" (1991)

Father of the Bride is a comedy film and it is a remake of the 1950 film of the same name. It is not about the love between a man and a woman but it is about love between a parent and a child. It's an emotional saga of a parent to realize that their little daughter is grown up and getting married.
1) The Sound of Wedding bells "The Sound of Music" (1965)

The Sound of Music is a musical drama film directed by Robert Wise. The movie is about a young nun who marries a widower retired naval officer and together with the children, they find a way to survive the loss of their homeland with courage and faith.