News
Robert Downey Jr To Voice Mark Zuckerberg's Real Life A.I ?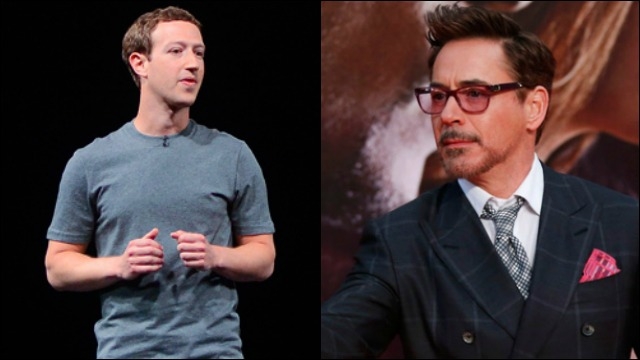 There is a reason why art imitates life and life imitate art. Art inspires and broadens spectrum to what possibilities might be. Films, especially of the science fiction category have been a good indicator for what technology would become. Many would argue that it's the other way around, but whatever your take on the subject, you cannot deny the immortal link. Mark Zuckerberg, Facebook's founder and CEO.
It seems that Iron Man was a hit not only with movie goers but with silicone valley as well. Mark Zuckerberg, Facebook's founder, and  CEO revealed on his FB page  that he would be developing a Jarvis inspired A.I to run his home and help him with his work at the beginning of the year. Jarvis is the A.I in Iron Man's suit and his home who guides the hero through fights with tactical information and strategic advice.
"I'm going to start by exploring what technology is already out there," he wrote in January. "Then I'll start teaching it to understand my voice to control everything in our home — music, lights, temperature and so on. I'll teach it to let friends in by looking at their faces when they ring the doorbell. I'll teach it to let me know if anything is going on in Max's room that I need to check on when I'm not with her. On the work side, it'll help me visualize data in VR to help me build better services and lead my organizations more effectively."
Zuckerberg  gave an update about nearly finishing the project on his Facebook. "It's time to give my AI Jarvis a voice.  Who should I ask to do it?" The CEO got his answer from the most surprising volunteer. Robert Downey Jr a.k.a Iron Man himself answered Zuckerberg  with a price for his voice:
"I'll do in a heartbeat if Bettany gets paid and donates it to a cause of Cumberbatch's choosing…that's the right kind of STRANGE!" Zuckerberg responded, "This just got real."