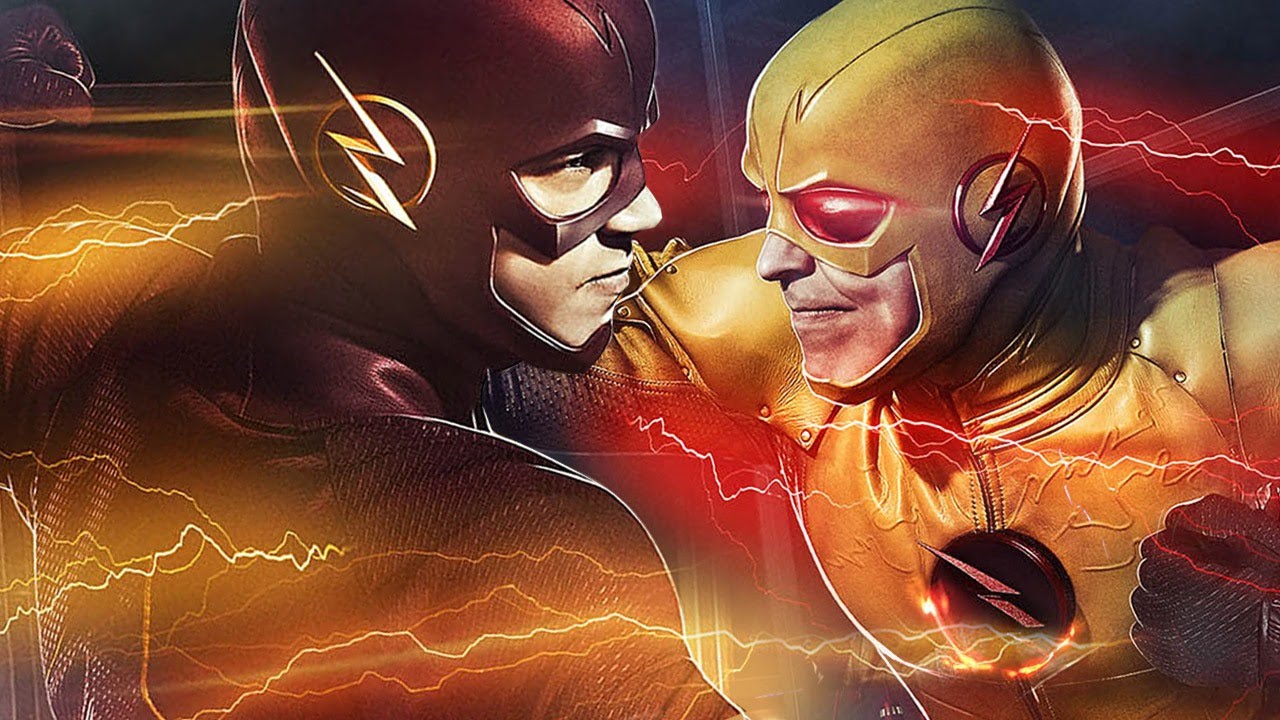 Finally, The Flash fans were granted their wish by the genie. The Flashpoint. While the episode did not feature the most accurate version of the Flashpoint in comics it was still awesome enough to drive the fans crazy. However, here are the best highlights from the TV adaptation of THE FLASHPOINT:
POWER DAMPENING GLASS CAGE
Reverse Flash was kept in a Glass Cage which did not allow him to access his Speed Force. Remember season 2, Zoom used the same glass cage to hold Barry and Jay Garrick prisoner. It could also be the glass cabinet used to contain meta-humans in the pipeline below S.T.A.R Labs. How he got that GLASS CABINET from either of the places is a debatable question?
IRIS: STABILITY IN EVER-CHANGING TIMES (even FLASHPOINT)
True love or "The Lightning Rod" (in comics) whatever you may call her, Iris West is the only constant in the ever-changing timelines for Barry. They instantly connect in the "mirage" created by Barry. She is the driving force who always helps Barry to find his way back. We saw this last season as well when Barry was stuck in the speed-force.
DID SOMEONE SAY WEATHER WIZARD?
If you closely watched the last episode there was a reference to the Weather Wizard aka Mark Mardon. And, it was by none other than Cisco. Similarities? It's almost same as the pilot of Season 1, Barry cancels the tornado and Joe ends up shooting the Rival (in Season 1 Joe shoots Mardon). Thus, a clear indication TIME will find a way to adjust itself.
THE FUTURE MRS. ALLEN AND REVERSE-FLASH
The face-off between Iris and Eobard Thawne was pretty enlightening. It clearly indicated that Barry and Iris are destined to marry each other. Also, it was a tease to Legends of Tomorrow where The Flash and Reverse Flash will meet again. (In Season 1 finale, Eobard Thawne referred to Rip Hunter)
ALCHEMY
Confused? These letters appeared on the glass at the end of Season 3 Premiere. Dr. Alchemy is a villain who uses the Philosopher's Stone (no Harry Potter here) to transform elements. Who plays it, will be more cleared in the coming episodes!