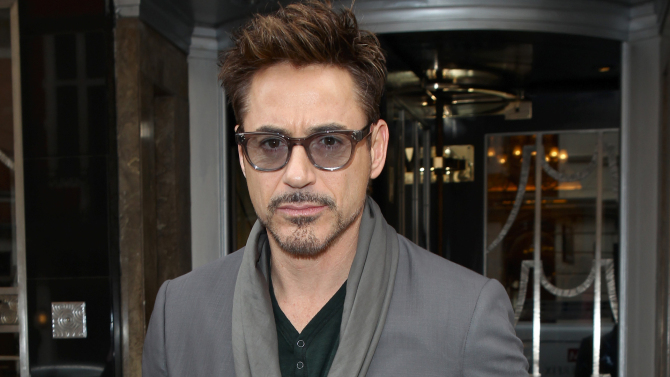 Iron Man Robert Downey Jr. recently posted a picture on his Twitter account that has caught the public's eye. The actor tweeted a photo featuring some of Marvel Cinematic Universe's biggest players with a teasing caption to go along with the picture about a new project.
New project @Jon_Favreau and @RidingShotgunLA are working on!

(Photo cred: @jimmy_rich, Glam cred: @DavyNewkirk) pic.twitter.com/yUh0L2A34U

— Robert Downey Jr (@RobertDowneyJr) September 12, 2016
The picture features Captain America: Civil War and Avengers: Infinity War directors Anthony and Joe Russo, Spider-Man: Homecoming actor Tom Holland, Iron Man director and co-star Jon Favreau, Robert Downey Jr., Chef Roy Choi, and Marvel Studio boss Kevin Feige.The actor captioned:
New project @Jon_Favreau and @RidingShotgunLA are working on!
The picture has already got fans reeling with curiosity as to whether or not this could lead to an Iron Man 4 but let's keep it real here and have a closer inspection. The picture was taken in Atlanta where Spider-Man: Homecoming is currently shooting at. Both Holland and Favreau along with Downey Jr. are starring in the film. Pinewoods Studio Atlanta is also home to many Marvel movies- Ant-Man, Captain America: Civil War, Guardians of the Galaxy 2 and Thor Ragnarok so this could just be a friendly meal between co-workers. Although talks of an Iron Man 4 may have occurred, it could have just been dinner conversation.
Ray Choi is the only one in the picture who has no association with Marvel although he and Favreau collaborated in the film Chef which was based on Choi's life. Choi was also a technical consultant on the project. He also shared the photo on Instagram, telling his followers to "#staytuned" for more information about his upcoming collaboration with Favreau.
Screen Rant have speculated that Favreau may be planning to make a closer biographical adaptation of L.A. Son, or maybe even a sequel to Chef. But that is just speculation on their part as well. Downey Jr. has signed on to do three upcoming Marvel movies so he will be pretty busy in the upcoming months when Avengers: Infinity Wars begin filming. Until then, we can only guess what happened on that dinner table.