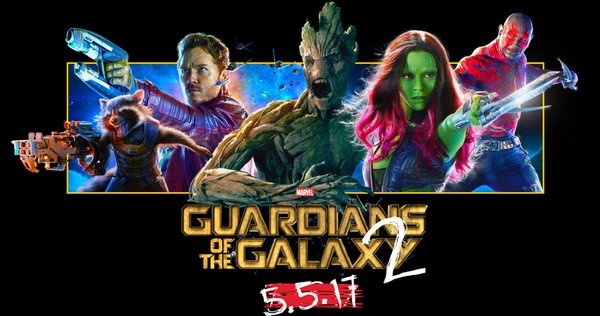 Easter eggs in movies typically are the kind of things that bring fans closer to movies they love as they hunt for obscure references or hidden messages pertaining to the movie or the movie's various associations. Batman Vs Superman director Zack Snyder has been the king of easter eggs, leaving really intricate easter eggs for comic book and movie fans but there seems to be another director fighting Snyder for that crown. And that director is non-other than Guardians Of The Galaxy: Vol 2 director James Gunn.
The director has a very interactive relationship with fans as compared to many other Marvel directors, revealing various secrets and information about Vol 2. In 2014, Gunn released a teaser trailer of Vol 2 which according to him contained a major easter egg that fans have still not cracked.
 "There's definitely one really big thing that people haven't seen, but they may never see it — we'll see. There's other things, too," he said. "The other day, I posted on my Instagram a picture of the other guys going for the Infinity Stone in the temple of Morag and I didn't see anybody bringing that up until just a couple of weeks ago."
Earlier this year, fans were positive that they had finally cracked the proverbial easter egg when Gunn had shared an image from Guardians of the Galaxy that nodded to the painting of The Last Supper and Groot. Gunn dismissed this speculation,saying that it was not the one he had been teasing about.
On September 16 2016, a Twitter user asked Gunn if he would finally reveal the easter egg before Guardians of the Galaxy Vol. 2 hit theaters or let fans die without knowing. To which the director adamantly replied with a big fat No but that a reveal would take place after the release of  Guardians Of The Galaxy: Vol 2. It seems like Gunn is still keeping mum on that easter egg front for now, leaving fans to continue with their guessing theories.