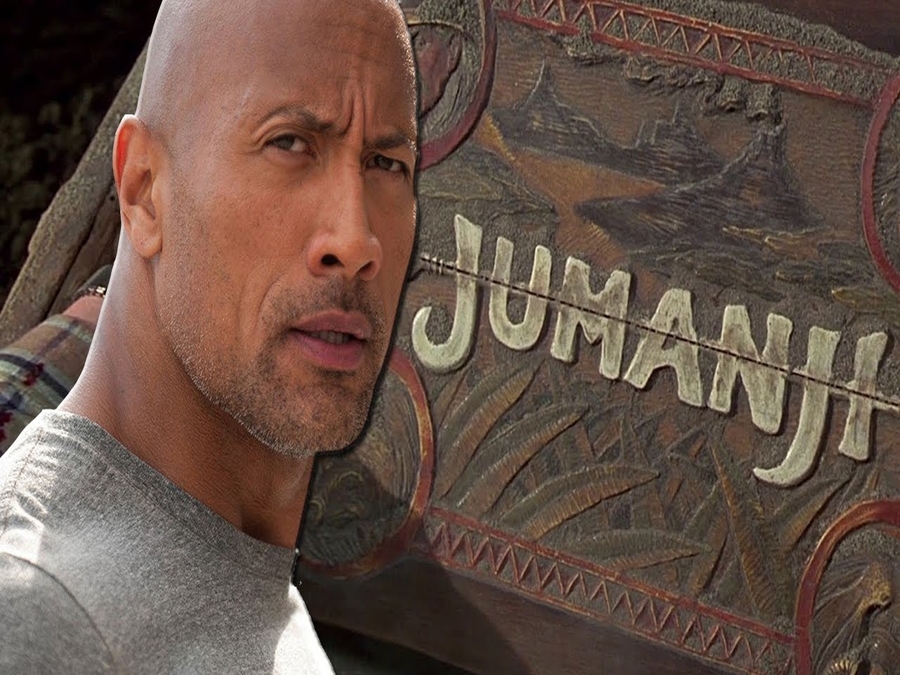 Dwayne Johnson has revealed the artwork of his character in his upcoming movie Jumanji. The 44-year old actor has released his character named Dr. Bravestone before cameras begin to roll. Earlier, Johnson revealed that the movie will not be a reboot, it would be a sequel to the 1995 Jumanji, which starred late Robin Williams.
Johnson took to the Instagram yesterday and shared the first sneak peak of the movie.
"EXCLUSIVE FIRST LOOK: Concept art of my #JUMANJI character. "The Smoldering" Dr. Bravestone. (not sure where my pecs went;). This is gonna be fun.. Me, @kevinhart4real , Jack Black, @NickJonas and the Ginger Assassin @karengillanofficial can't wait to "play the game that plays you"," he wrote in the post.
https://www.instagram.com/p/BJ0j40XDw00/
Well, the plot of the movie has not been revealed now and how this squeal is going to connect with the pervious one. It starts its production in Hawaii this month. And when the film incorporates actors like Kevin Hart and Jack Black, this is going to be a hell of roller coaster ride. Jake Kasdan, the filmmaker of Orange County and Walk Hard: The Dewey Cox Story, will direct this movie.
Recently, Johnson introduced another co-star of the movie, Karen Gillan.
"Between myself, /react-text @kevinhart4real react-text: 38 Jack Black and @NickJonas 40 we've searched far and wide to find the one person to complete our /react-text #JUMANJI 42 family. This isn't just any role, but in many ways the most important role of the movie." wrote Johnson.
" Ladies and gentlemen, I'm proud to announce a girl who's playing the most important role in our movie – the talented, beautiful and down for a Scottish fight at any time, Ms@KarenGillanOfficial. And yes, this is the girl who is so bad ass she shaved her freaking head for Guardians of the Galaxy," he added.
https://www.instagram.com/p/BJvY5lHD6RM/
The movie releases on 28th July 2017 in the USA.