Movies
Avengers: Infinity War Concept Art Reveals A Very Royal Wakandan Winter Soldier
Avengers: Infinity War had so many characters that we almost lost count of how many Superheroes are actually there in the film. When there are so many relevant characters being incorporated in a story at once, it is obvious that some of those will be used much better than the others. All the characters cannot be equally important to the story. Some of them will be sort of wasted in the larger fray of things, and one of those was certainly Bucky Barnes aka, the Winter Soldier.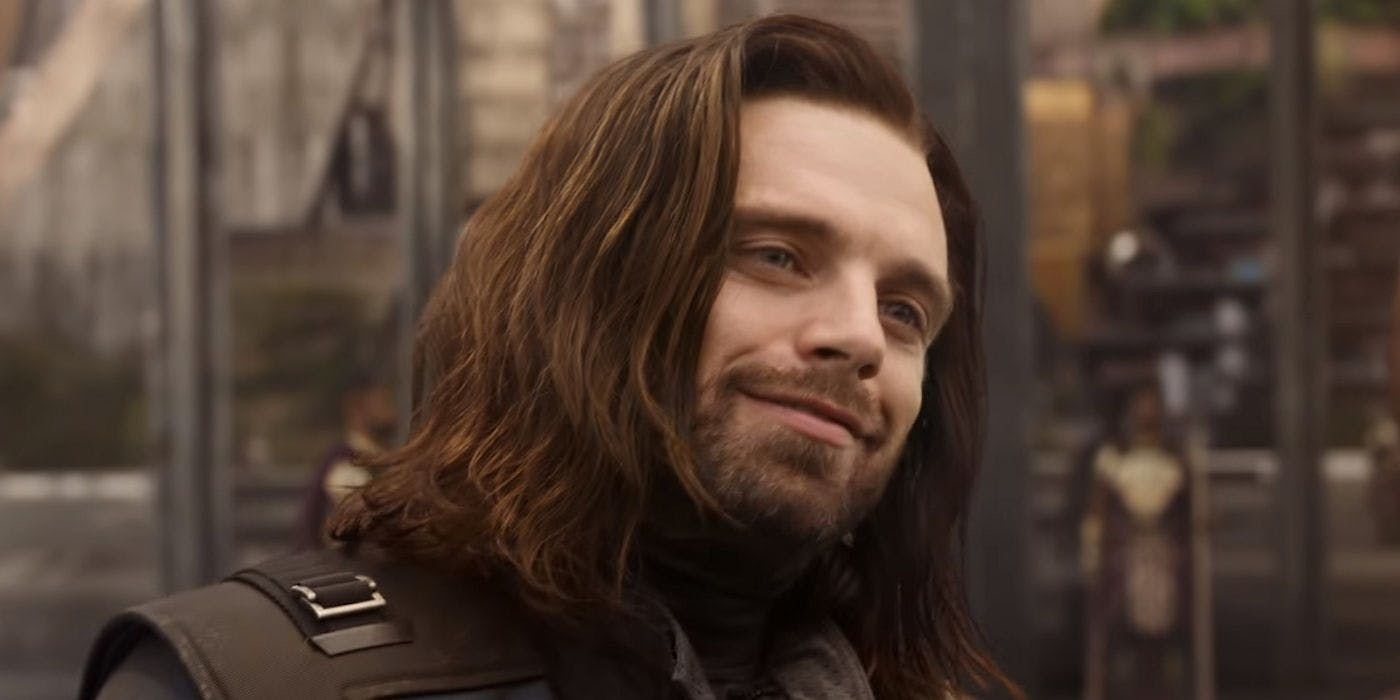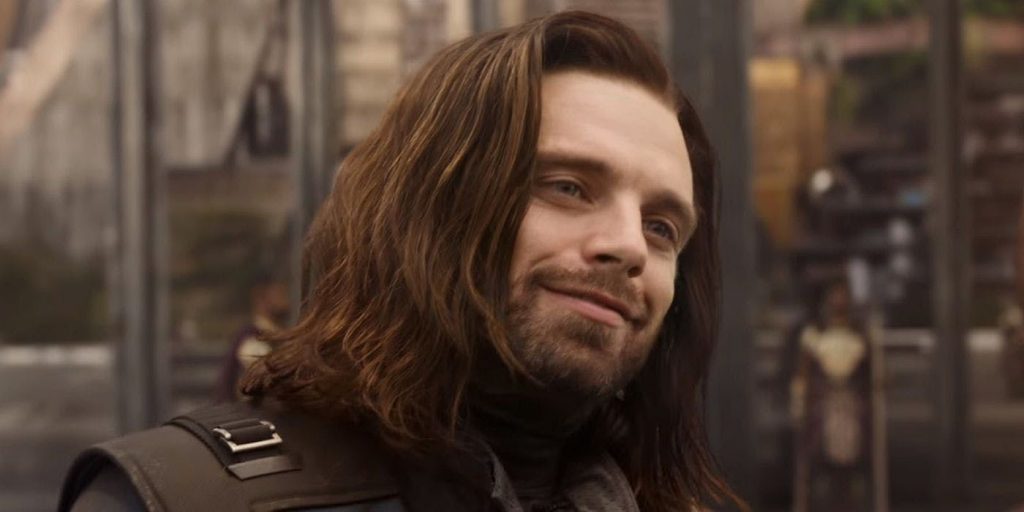 Bucky aka Winter Soldier was teased as the White Wolf right at the end of Black Panther, and that is what he was being referred to as in Infinity War. He was being looked upon as the new Captain America for the MCU, but now it seems that he will be a sidekick to Black Panther in the future movies and probably Falcon will be the new Captain America.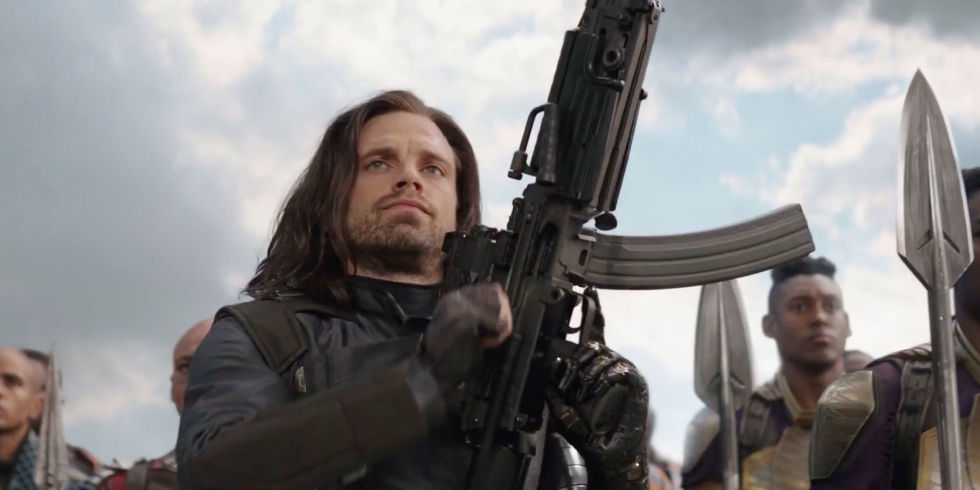 When you compare Bucky's arc in Infinity War with other characters, he had a much shortened role and get mere minutes of screen time. There obviously wasn't much room for him to do a lot as other characters had to be given the spot light, but we are happy that he was at least there in the film.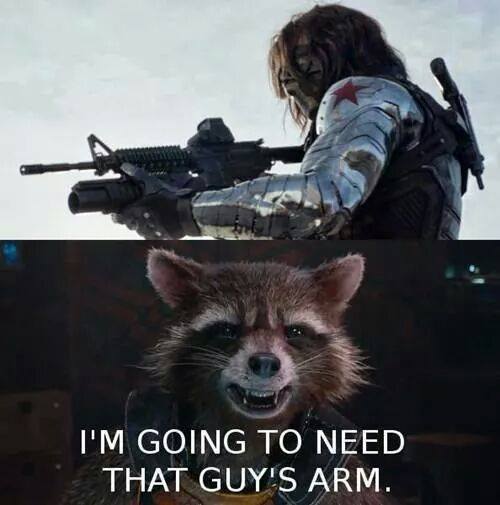 The best Bucky moment in the film was the little one that he shared with Rocket Raccoon. We liked to see his overall look in the film as he had left the persona of the Winter Soldier behind, and now he was redeeming himself as Wakanda's White Wolf. He obviously got a new Vibranium arm, but you would be interested to know that Bucky almost had a very different look in the film.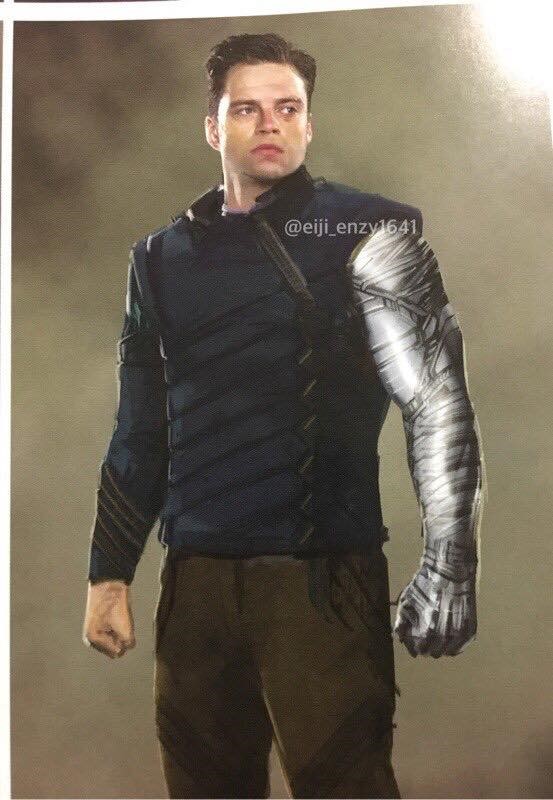 There are several concept arts for Infinity War coming into the light. The first one as we can see above has given Bucky smaller hair, much like his first appearance in Captain America: The First Avenger. We have been looking at the Winter Soldier with long hair for quite a while now, and it might have been good to see him reappear with shorter hair this time, but it is what it is. Next up we have a more grounded alternate look for Bucky: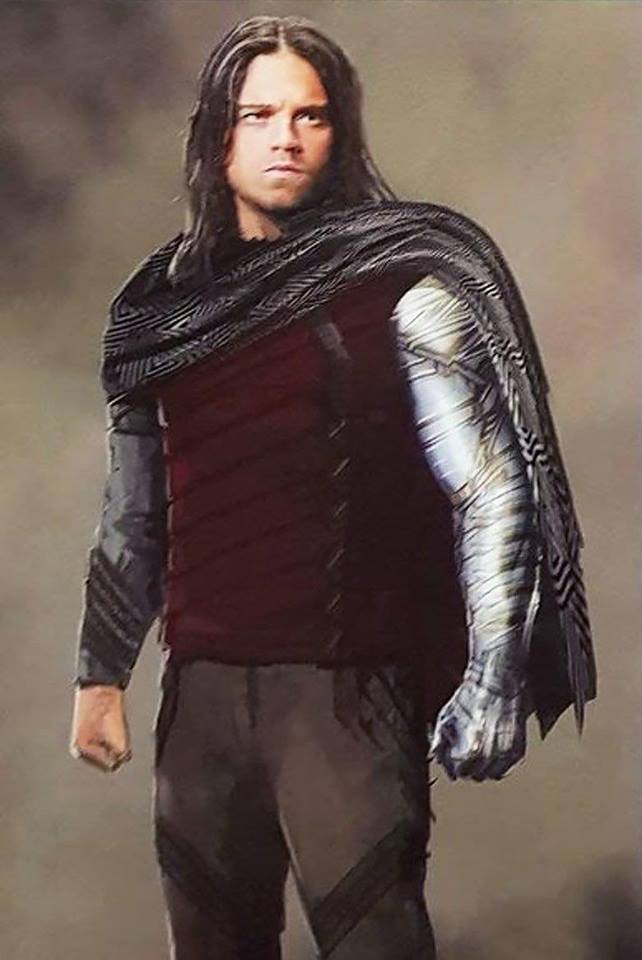 This is an ok-ish look and it is good that we didn't get this in the final product. But what will really amaze you is that the artists took the liberty to play around with his look quite a lot. Bucky almost got a massive Wakandan upgrade in the film with a full gold vibranium arm and a royal armor. Have a look: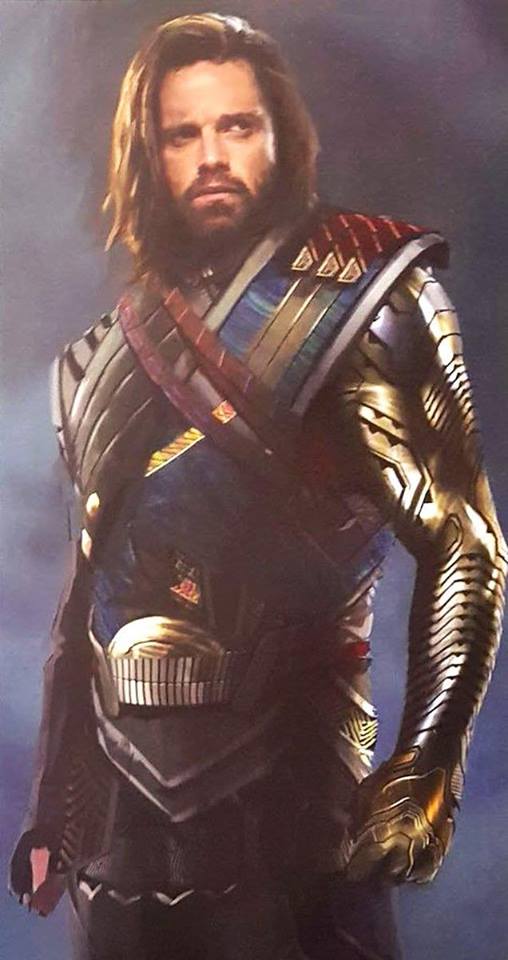 This outfit might or might not have worked on the big screen, but it is good that the creatives stuck to the look closer to his persona. Before Avengers: Infinity War came out, Sebastian Stan had actually revealed a massive spoiler for Avengers 4 in an interview that he appeared in at Ace Comic Con (April). He said:
"There was one scene, I think, we had where everybody was there. I can't really talk about that scene, but I knew it took them three months in planning this scene to have everyone there…You look around and you just saw everyone from Samuel L. Jackson to Michael Douglas to Michelle Pfeiffer. Everybody was there."
Avengers 4 is going to be a very special outing. Here's what Kevin Feige had to say about the film:
"I will say, the entire intention of Infinity War and the next Avengers film next year was to have an ending – to bring a conclusion to 10 plus years, 22 movie narrative in a way that hadn't been done before in this particular type of film. It's been done before in films where there are a finite number of books, and they finish telling the story for the books, so they come to an ending. Characters like Spider-Man or Batman or James Bond or Iron Man, who have been around for so long and are always refreshed in comic books or novels or movies, you don't necessarily get that kind of an endpoint – and we wanted to do that, which is what these next two Avengers films are."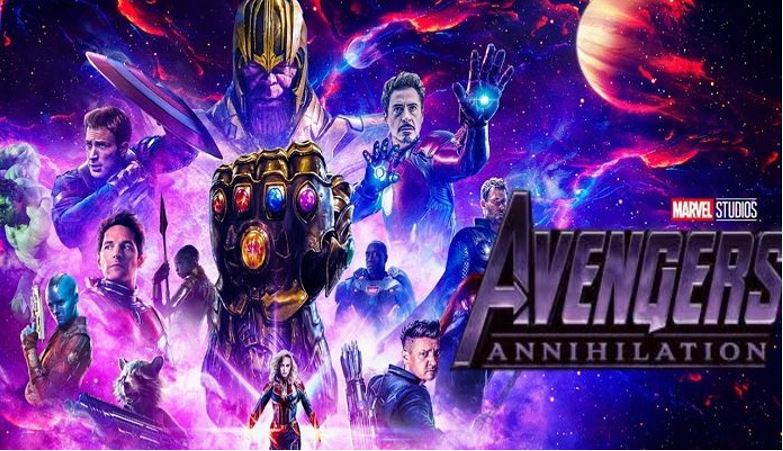 Here's the official Synopsis of Avengers 4:
"A culmination of 22 interconnected films the fourth installment of the Avengers saga will draw audiences to witness the turning point of this epic journey. Our beloved heroes will truly understand how fragile this reality is and the sacrifices that must be made to uphold it."