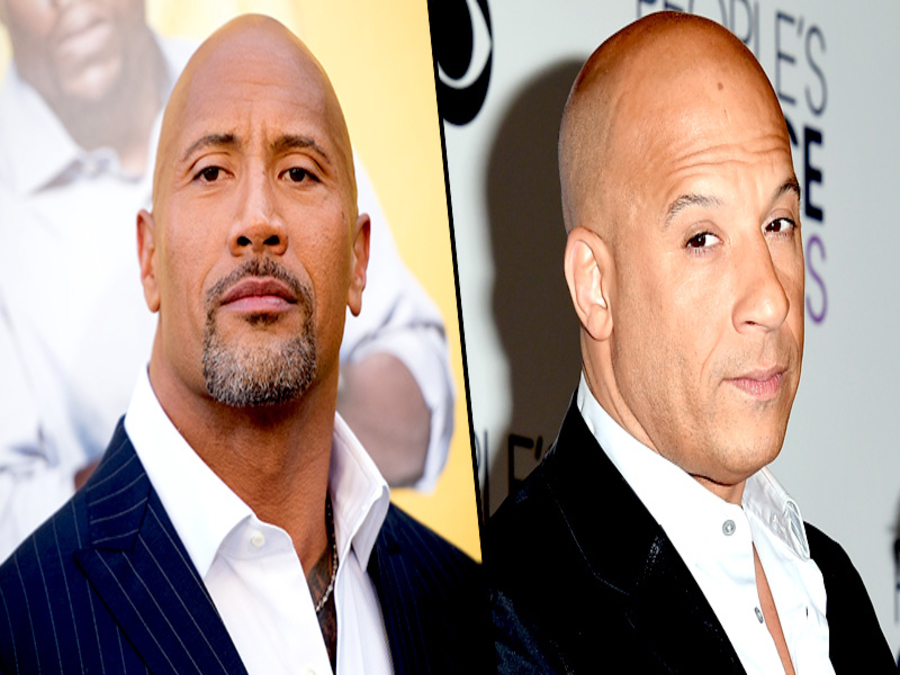 Are Vin Diesel and Dwayne Johnson (The Rock) hating each other? For more than a one month the whole world is believing that "The Rock" and Diesel hate each other.
The controversy started when Dwayne Johnson posted a photo on criticizing male co-star,
"My female co-stars are always amazing and I love 'em. My male co-stars, however, are a different story. Some conduct themselves as stand-up men and true professionals, while others don't. The ones that don't are too chicken s*** to do anything about it anyway. Candy asses."
The feud between the two got aggravated when Johnson didn't thank Diesel in his Instagram post thanking everyone from the "Fast and Furious 8" team.
It was reported sometimes back that Vin Diesel tried to reconcile his feud, but Johnson refused to do so.
Vin Diesel posted a video on his Facebook page in which he said that he tried to settle his feud with Johnson, but the wrestling star wasn't interested.
Diesel, 49, told fans,
"When I think about how fortunate I am and how blessed I am, it's hard for me not to recognize how much all of you have affected those blessings. And how much you all attributed to me feeling so fortunate…without you, I would not be doing Fast 8."

He added, "The reason we brought Dwayne Johnson into Fast 5 was because of you! There was a [fan] named Jan Kelly who said, 'I would love to see you guys work together on screen.' So we gave the role that was originally written for Tommy Lee Jones, we gave it to Dwayne and him shined in it."
But according to the Life & Style,
"They are playing a huge prank. The Rock convinced Vin to amp up the drama between them so they could turn it into a WWE match to help promote the April 2017 release of Fast 8."