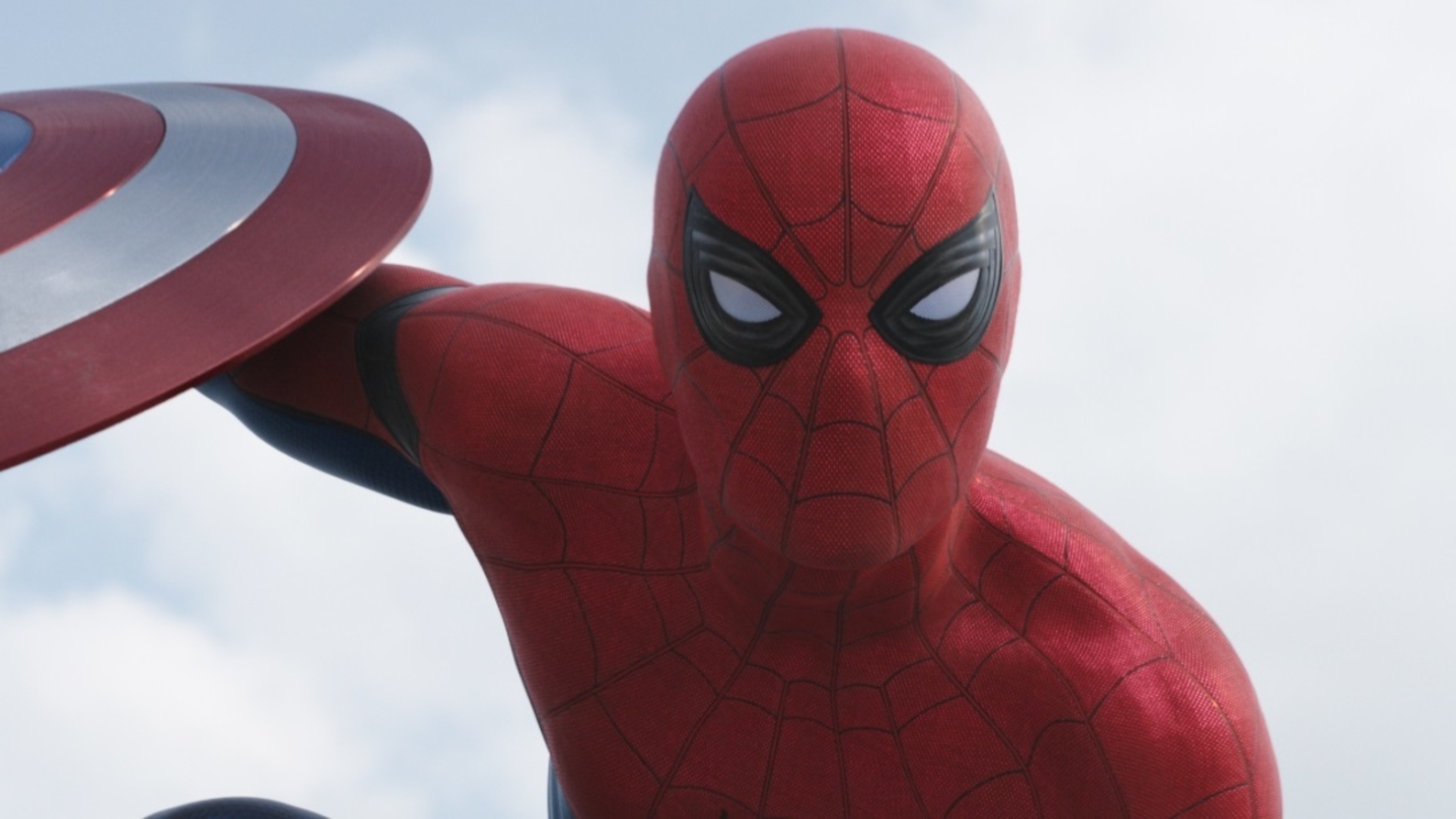 It seems that the first look of the upcoming Spider-Man: Homecoming movie starring Tom Holland has been revealed in an Instagram post.
The poster was revealed at the Las Vegas Convention Center, where a three-day event fashion trade show Magic Las Vegas is being held.
Last month only, Holland and director Jon Watts revealed that "Spider-Man: Homecoming" is a "straight-up high-school movie", at San Diego Comic-Con.
Tom Holland who first appeared as Spider-Man in "Captain America: Civil War." Robert Downey, Jr.'s Tony Stark, recruited him and will be appearing in "Homecoming."
He is now currently off to shooting for "Homecoming" at the Pinewood Atlanta Studios.
According to The Wrap, Zendaya is playing the character of Mary Jane Watson in the upcoming movie Spider-Man: Homecoming.
It was revealed previously that 19-year-old actress is going to be the female lead in the upcoming Marvel reboot, but as a twist, her role is not revealed earlier.
Kirsten Dunst who  played the role of Mary Jane Watson in the first Spider-Man trilogy starring Tobey Maguire as the superhero.
Zendaya said that her role in a superhero film will break down a major barrier: "It's very exciting – when it comes to the acting space, I am basically unknown. I've never been in a real movie before or anything like that, so I had to start from the bottom like anyone else."
"I auditioned and auditioned and auditioned and [broke] down those walls because a lot of people do have that pre-conceived notion of who I am based on previous things I've done, so you got to really break that down and go hard, put in the work, take all the meetings, take all the auditions."
It is revealed that the Captain America: Civil War, Spidey and Iron Man will join together to battle Vulture and the Tinkerer.