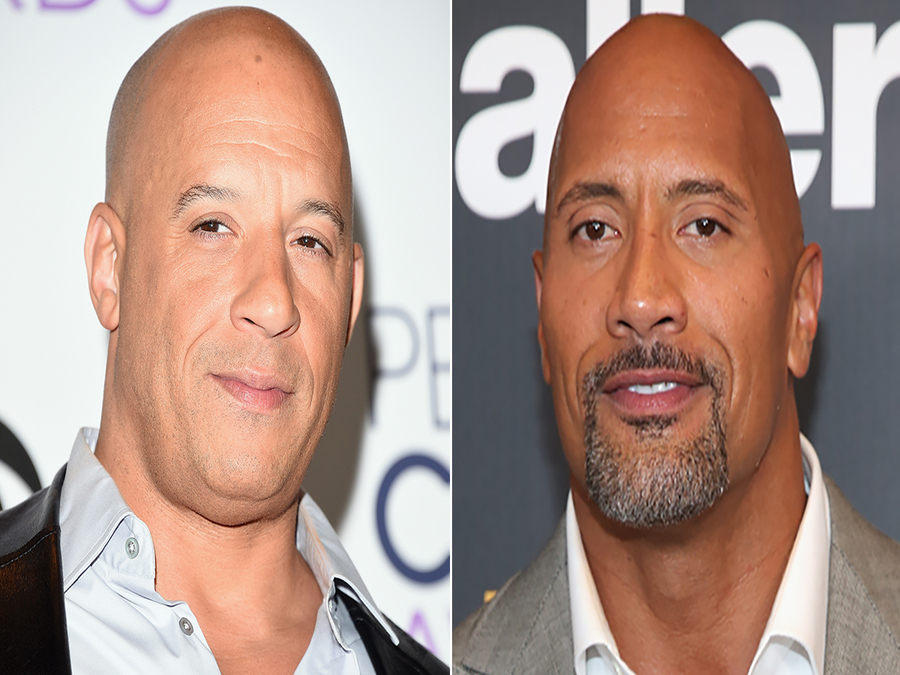 Dwayne Johnson-Vin Diesel feud has already brought a lot of traction and it seems like it is a publicity stunt. Scott Eastwood, the Fast 8 co-star said that he never noticed any kind of friction between Johnson and Diesel on the set.
"I had a great time working on the film. I don't know anything about that stuff," he said in a report by Entertainment Tonight on Monday.
In a report by People, Eastwood, 30, that actually there was no friction between co-stars on the set. When cameras stopped rolling, everyone hanged out with each other.
"We had barbecues, like every day on set," he said. "Tyrese would put on barbecues for everybody. We'd go run out and shoot a scene and come back and listen to music and eat grilled chicken," he added.
Well, the big might-be-a-fake fight between Johnson and Diesel surfaced when Johnson, earlier this month, shared a post on Instagram, which explicitly targeted his co-stars. He called them candy asses for being unprofessional on the set of the films. This tirade purely hit Diesel and that's when things got worse.
https://www.instagram.com/p/BI25NjMDPWv/
" This is my final week of shooting #FastAndFurious8. There's no other franchise that gets my blood boiling more than this one. An incredible hard working crew. UNIVERSAL has been great partners as well. My female co-stars are always amazing and I love 'em. My male co-stars, however, are a different story. Some conduct themselves as  stand-up men and true professionals, while others don't. The ones that don't are too chicken shit to do anything about it anyway. Candy asses." he posted on Instagram earlier this month.
Just after he wrapped up from his parts in Fast 8, Johnson shared another post on Instagram and thanked his co-stars, but not Diesel.
"Thank you to our director @fgarygray (F. Gary Gray) for the vision and execution. Thank you UNIVERSAL for being tremendous partners as always, thank you to all my fellow co-stars for the daily effort and grind," he said in the post.

"Scott Eastwood you handsome sumb**ch (sic)! Natalie Emmanuel, I have a cold Budweiser ready for you and Tyrese Gibson you still have the biggest smile and forehead I've ever seen," he added.