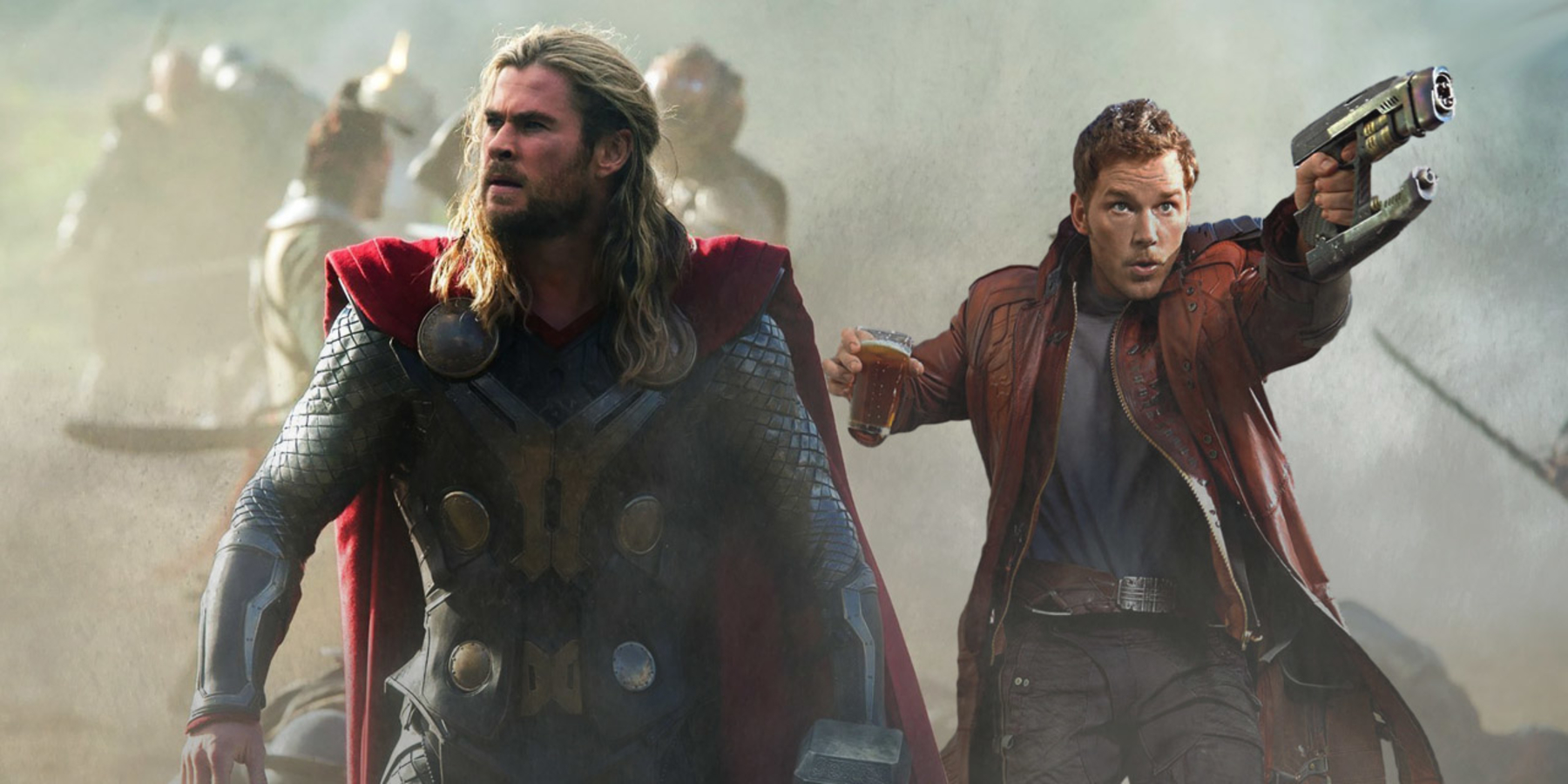 When Guardians Of The Galaxy saw its release in 2014, it was the underdog of the Marvel superhero movies. It was an obscure comic in the Marvel Comic Universe, but it beat the odds, becoming one of the best movies ever released by the studio. It made a star out of  its leading man Chris Pratt- a virtually unknown comic actor and had everyone quoting "Groot" while listening to vintage Jackson 5 songs like "ABC" and "I Want You Back."
The sequel, Guardians Of The Galaxy: Volume 2 set to be released on May 5, 2017, has had its share of rumors about who from the Marvel Universe will be included in the new film. In a Facebook Q&A, director James Gunn answered fans questions which included the filmmaker shutting down talks of Infinity Stones but declaring the new movie will focus more on the Guardians.
A new character, Mantis played by Pom Klementieff, in Vol.2, however, may be a link between the world of Thor and The Guardians. YouTubers That HashTag Show have made the revelation via a source at Marvel. The show had also correctly  reported that Finn Jones would star in Marvel's series Iron Fist. Thor: Ragnarok has been said to be a "road movie" by Mark Ruffalo.

Hulk actor Ruffalo has been quoted as saying :

There's a little bit of Midnight Run, with [Charles] Grodin and [Robert] De Niro. I feel like that's kind of where we're heading with this relationship between Thor and Banner.
Thor: Ragnarok
is set for release on November 3, 2017.