Celebs
Dwayne Johnson: If I Can Overcome, So Can You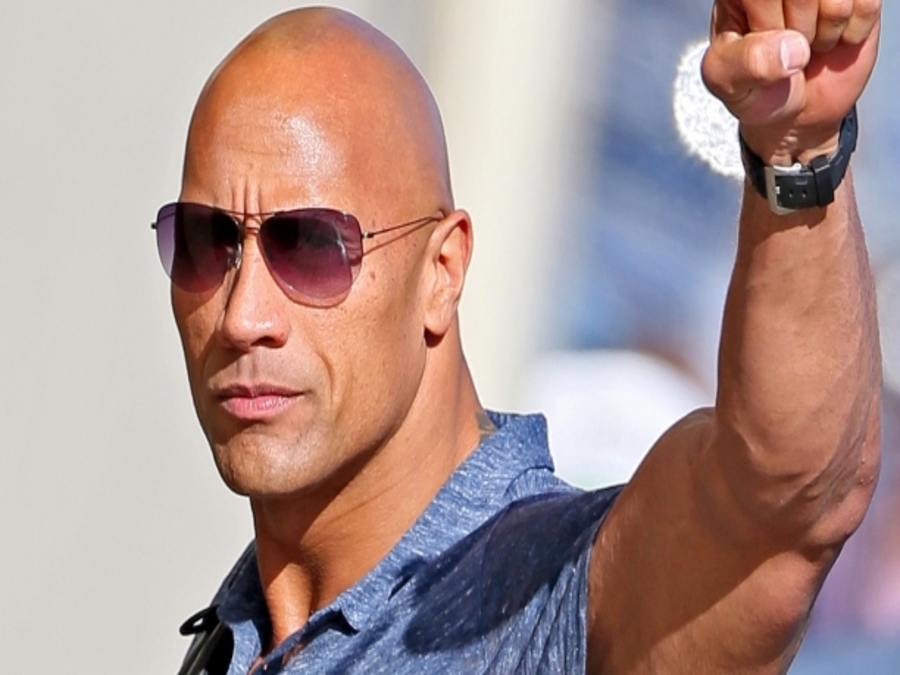 Dwayne Johnson is recently in very much in the news for his feud with Vin Diesel, and who recently topped the Forbes' annual World's Highest Paid Actors list. Johnson tweeted how he began his career and reassured everyone that they can also change their destiny if he can.
His tweet was: "Want to say two things about this," Dwayne Johnson wrote. "I started w/ $7 bucks. If I can overcome, so can you. Waffle House on me!!"
Johnson who has been appreciated for his roles in 'Furious 7′, 'San Andreas', 'Central Intelligence', and his upcoming films are 'Moana', 'Fast 8′, and 'Baywatch'.
While talking to the Hollywood reporter in June, he revealed that he had a very traumatic teenage life, he was kicked out of his home at 14; and was dumped as a professional football player.
He said "I didn't want to do a thing," he recalls. "I didn't want to go anywhere. I was crying constantly. Eventually, you reach a point where you are all cried out."

He further explained, "We were living in an efficiency that cost $120 a week," he recalls. "We come home, and there's a padlock on the door and an eviction notice. My mom starts bawling. She just started crying and breaking down. 'Where are we going to live? What are we going to do?' "
He said his mother scrambled for the work that would land them a new home, he resolved never to go through this again.
"That was the tipping point," he says. "It was about, 'What can I control with these two hands?' The only thing I could do was train and build my body. The successful men I knew were men who built their bodies."
Johnson pocketed $64.5 million over the last year, to finish ahead of second placed Jackie Chan ($61 million) and third placed Matt Damon ($55 million).