News
8 Bollywood Celebrities Who Look Alike
Bollywood should officially be declared a religion or at least a deity, for the simple reason that it has so many followers that designating it as a mere "industry" just doesn't do the trick!
There's so much that goes on in the lives of these actors and celebrities – and guess what?? Patrons and fans want to know everything that goes into their celebrities' lives – so much that the Bollywood Reporters and journalists from an industry of their own! Among the several things that shock fans, one fact is that some celebrities look exactly like other celebrities – without being anything close to being related to them!
Surprising, isn't it? Let's take a look at some celebrities that are going to keep you stunned for a while!
Sonakshi Sinha and Reena Roy
Sonakshi Sinha is the badass girl of today's times, whereas Reena Roy is the sweet actress of olden times. They are nothing close to related (or so we would like to believe) but look just the same
Sneha Ullal and Aishwarya Rai
Though Sneha Ullal is assumed to be hired by Salman Khan for  his movie Lucky simply for her resemblance with Aishwarya Rai, the two actresses are nowhere related to each other.
Amitabh Bachchan and Sonu Sood
These two actors have worked decades apart, but have a striking resemblance, not just in their face cuts, but their height, personality and even the fall of their hair are what makes the latter reminds us of the former.
Smita Patil and Chitrangada Singh
Both these actors also worked decades apart, yet, both of these saucy and dusky beauties not just ruled bollywood, but also look strikingly similar.
Divya Bharti and Sridevi
Although Divya Bharti left this world's way too early, Sri Devi is still known to be the Roop Ki Rani of Bollywood, whenever she comes on to the silver screen!
Harman Baweja and Hrithik Roshan
Though both of these actors worked in the same time period, the success of one could not support the career of the other. Though they look and behave excessively similar on screen, one still lives in the hearts of their audience.
Salman Khan and Najeem Khan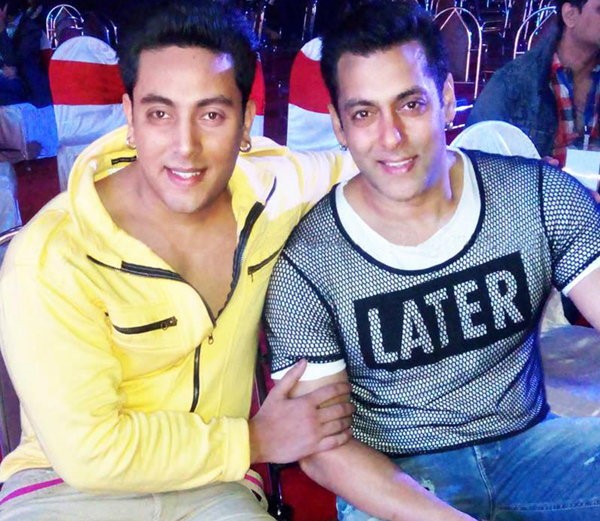 Salman Khan is the undisputed king of Bollywood and everyone likes to look like him. But another actor named Najeem Khan looks excessively similar to him, even though he has not gained enough popularity in the industry.
Katrina Kaif and Zarine Khan
Though Katrina Kaif herself resembles a Barbie doll, her look alike Zarine Khan has received very limited popularity. Nevertheless, the similarity between the two is incredible!!
How did you like this article??
Let us know in the comments section below and don't forget to share it with your friends!