News
You don't want to miss this Exclusive Marvel Limited Edition Collection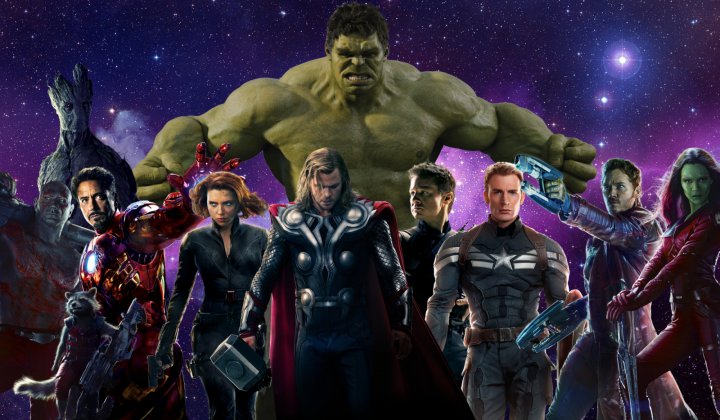 Each year Comic-Con gets some new set of surprises. This year you would get to see some pretty enigmatic collector series figurines known as the Hasbro's – the Collectors Vault. This is a part of Marvel Legends series of toys with some of the most prized possessions from the Marvel Cinematic Universe.
The set comprises of The Collector along with Lockjaw, Cosmo, Moon Boy, and Howard the Duck figures which are the size of 3.75 inches. In a recent press release by Hasbro's:
"MARVEL THE COLLECTOR'S VAULT LEGENDS SERIES 3.75-Inch Action Figure Set (Ages 4 years & up/Approx. Retail Price: $69.99/Available at Booth #3329 at Comic-Con International in San Diego) The most extraordinary museum of intergalactic treasures is inside THE COLLECTOR'S VAULT! This impressive 3.75-inch scale MARVEL LEGENDS SERIES set features fan-favorite Marvel Comics characters and mysterious ancient artifacts, such as ZODIAC KEY, CASKET OF ANCIENT WINTERS, and WAND OF WATOOMB. THE COLLECTOR'S VAULT set includes HOWARD THE DUCK and introduces MARVEL'S THE COLLECTOR, MARVEL'S COSMO, LOCKJAW, and MARVEL'S MOON BOY figures to the MARVEL LEGENDS SERIES. Figures feature detailed articulation, sculpting, and deco. Includes 5 figures and 3 artifacts. MARVEL THE COLLECTOR'S VAULT LEGENDS SERIES 3.75-Inch Action Figure Set will be for sale at San Diego Comic-Con 2016. Following the convention, a limited number will be available on HasbroToyShop.com. Canadian fans can also purchase the figure set during Fan Expo Canada in September."
The benefits of having an exclusive limited edition are the fact that you might never get to see these characters again. Especially the likes of Lockjaw or Moon Boy. However, when it comes to Howard the Duck, there are chances that you might get to see him again in other Marvel toy line collection.
Hasbro has known to create some of the best Marvel figurines till date. Hasbro has partnered with Stan Lee way back in 2007, to bring in She-Hulk with a complete set of removable clothing which revealed Spiderman's costume. Later in 2011, Hasbro introduced Modern age Thor to Marvels Legend line to fans. Last year saw some of the greatest and the best creations by Hasbro with the launch of Doctor Strange to SDCC with its Book of Vishanti set which collected figures of Dr. Strange, Doctor Voodoo, Magik, Hela, and Dormammu.