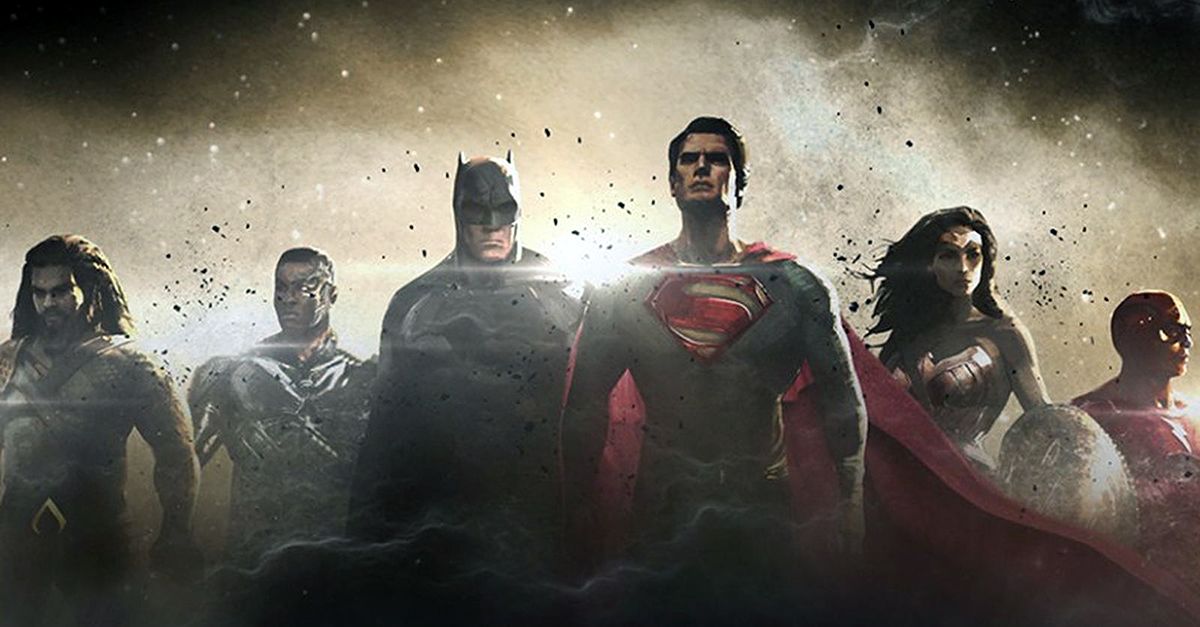 Batman is on redemption path and we can see him back with a whole lot of vigor, taking charge of his life, a man with a mission. After the instance of the Black Zero Event, we've always seen the dark side of Bruce Wayne. But with coming of Justice League: Part 1 there would be a whole lot of personality do over.
"This is now not a guy at the end of his rope but kind of a guy at the beginning," Ben said. "Starting over, reborn and believing. Finding hope. The thing that he's hopeful for, he's holding onto desperately. And he really believes in this idea of forming this group."
Here's our version of Justice League and everything we know about it so far
Inspired by the faith in humanity and selfless act, Bruce Wayne enlists the help of Wonder Woman, his new found ally to face even a greater enemy. Batman and Wonder Woman quickly recruit a team of meta-humans to stand against this newly awakened threat.
The threat being Steppenwolf and the dark forces of Apokolips and the Parademons. But despite the unprecedented league of heroes comprising of Batman, Wonder Woman, Flash, Aquaman and Cyborg it may already be late to save the assault of a catastrophic proportion.
We notice Superman is not there but he is still very much a part of Justice League. We expect Superman to come back before the second Justice League film.
We can expect the main part of the first Justice League to revolve around recruiting the team and getting them together, rally around a bit and at the end Superman comes back and takes down Steppenwolf until Darkseid surfaces.
A lot of stories are doing the rounds about the involvement of Darkseid and the New gods like we already mentioned in one of our other articles that it's doubtful it would be about Darkseid. We do know for sure that the story would be dramatically different from its comic book version.
Batman would be getting new gadgets this time. A Knight Crawler, which is a retro military Bat-mobile that consists of mechanical legs rather than wheels, and is used for clandestine travel. Batman also has a Flying Fox, a Batwing equipped for a team-sized passenger count.
While Batman is in the path of redemption, we'll probably see a version of his character which is much closer to what you remember of Batman, someone who does not like guns but will use when pressed to.
Wonder Woman:
A lot is being said about Wonder Woman's outfit. While the comic book shows the Amazonians wearing a similar armour but in Brown and not red, like we saw in the movie Batman V Superman.
The costume designers and the producers decided the reason Wonder Woman's costume started to turn red was because of all the dried blood of the people she had killed and fought with. Wonder Woman is a warrior in a way that Superman is not and her armour had been so stained with blood that it turned red.
Aquaman:
Part of the action in this Aquaman is the path to claiming the throne of Atlantis.
Throne of Atlantis was originally an animated movie and a lot of that would be seen in the movie. Aquaman would have a trident that we saw in the short footage of Batman V Superman and with the help of Vulko, he will claim the throne.

Flash:
The introduction of flash into the movie would be in lines of the Spiderman in Captain America: Civil War. Where Flash walks into Batman's apartment and sees all the cool stuff and finds Batman sitting in a chair waiting for him.
As confirmed by few people on the sets of Justice League, Batman would be in his costume when Flash enters the room.
Batman will help upgrade and make the Flash suit. The Justice League would also be sponsored by Wayne Tech.
Superman:
"Obviously, Superman is part of the Justice League," Deborah Snyder told Empire during the set visit. "There wouldn't be a Justice League without Superman, but his way back to us, we don't want to spoil that. But he's here."
Now that's something for us to guess, but it is true a Justice League without Superman is incomplete. So while the team is all hush-hush about it. We can surely look forward to rising of Superman from the dirt, under some Kryptonian hibernation while he recovers from his injuries.
The movie would be directed by Zack Snyder, along with producer Deborah Snyder, DC Comics' multimedia overseer Geoff Johns, and producer Charles Roven. A screenwriter would be Chris Terrio.
Star cast includes Ben Affleck, Henry Cavill, Gal Gadot, Ezra Miller, Jason Momoa, Ray Fisher, Amy Adams, Jesse Eisenberg, Jeremy Irons, J. K. Simmons, Amber Heard and Willem Dafoe.
The movie is all set to release on November 17, 2017.