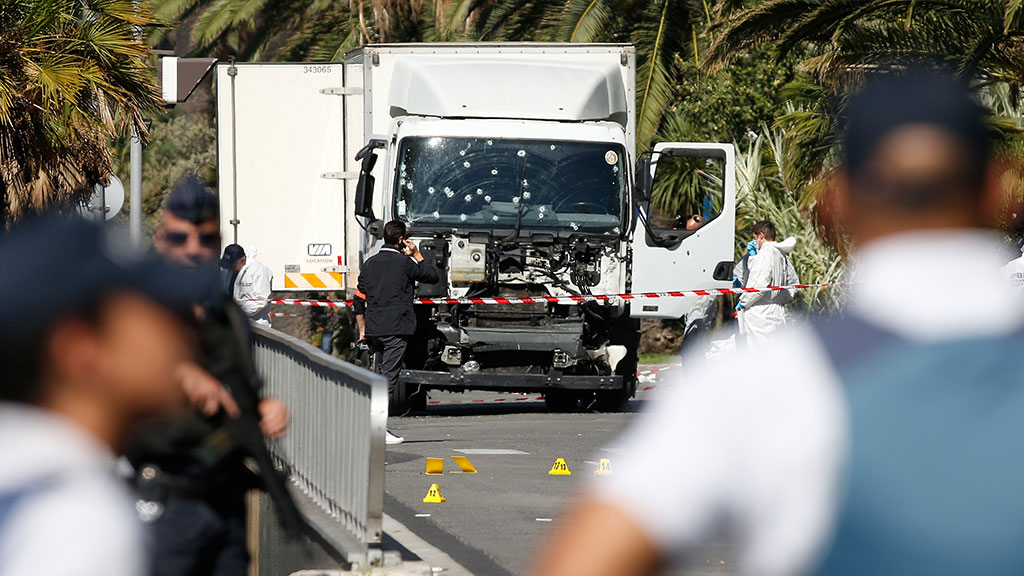 Following the tragic and unfortunate Nice Attack, the Bastille Day film has been removed from French theatres. Bastille Day is directed by James Watkins starring Idris Elba, Richard Madden, Charlotte Le Bon and Eriq Ebouaney.
In the movie, Richard Madden plays the role of a pickpocket named Michael Mason. Idris Elba plays the role of a CIA agent named Sean Briar who is part of an anti-terrorist mission in France. One day, Michael steals a bag from someone. Michael finds a teddy bear in the bag. Unaware of the fact that the teddy bear has a timed bomb in it, he leaves it on the street and walks away. Seconds after he leaves the place, the bomb explodes.
The French National Day, popularly called as the Bastille Day is celebrated on the 14th of July every year. While the crowds were celebrating Bastille Day in Nice, a huge cargo truck (19-tonne) was knowingly driven into the crowds by Mohamed Lahouaiej-Bouhlel killing 84 innocent people. More than 300 people were severely injured in the brutal attack. The truck driver was shot dead by the Police officers. Nice Attack is another major terrorist attack in France since 2005 and the responsibility for the attack was claimed by IS (Islamic State).
The movie was released in France on July 13, a day before the Bastille Day and the tragic Nice Attack. StudioCanal, the distributors of Bastille Day in France decided to remove the posters and ads of the movie following the terrorist attack. The movie was marketed with a French tagline which means "This year, they are the fireworks." The movie was screened in around 230 screens and the distributors gave the theatre owners the choice to whether to screen it or not. But on Saturday, StudioCanal representative Antoine Banet-Rivet confirmed that the movie will be removed from the theatres in order to show respect towards the victims of the Nice Attack and their families.
Joyal is an ardent movie lover and he tries to watch all the movies at the very first day of its release and even the very first show. He loves to remain simple always just like his inspirational hero Ajith Kumar (Actor). His love for Paul Walker is never ending and he misses him like anything. He loves his sister more than anything else in this world. One of his most favorite hobbies is to review movies, but he never rates them. According to his concept, he is no one to rate someone else's work. The ultimate aim of his life is to become a script writer in the Malayalam film industry.