The latest development from WWE is that they suspended the face of the company for thirty days. The suspension came due to a violation of WWE's wellness policy. Even Roman Reign tweeted confirming the news. Now the question is, from when did WWE know about it? Is it the end of Roman's championship run? Well, let's discuss.
BEFORE MONEY IN THE BANK
If we look on the surface of the matter there are few incidents which suggest that WWE knew about it before the PPV. First, Roman losing the belt to Rollins (They needed him to vacate the title). Second, Rollins cleanly beating Reign, which happened for the first time in Roman Reign's career. These two incidents clearly indicated that Roman has no technical claim for a re-match clause. However, the following RAW a triple threat match for the title was declared. So, it might be that WWE came to know later. Well, we have to wait for the WWE officials report.
NO MORE TITLE REIGN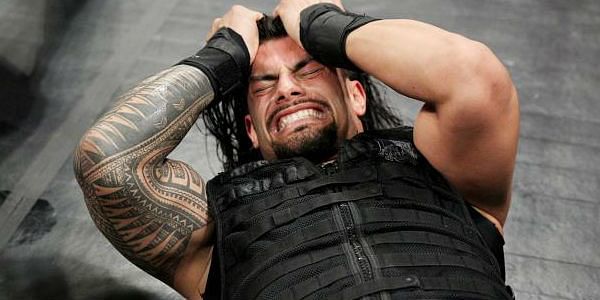 The news is Reigns has failed to garner the live audience in many shows. This led to the financial loss for the company. Moreover, as per ratings are concerned Dean has managed to draw a huge number of audience for his smaller feuds. On the other hand, Rollins too is popular among the crowds. And now with this shocking news, WWE won't risk another title reign in Roman style.
A NEW ROMAN REIGN
When Roman Reigns returns WWE has to repackage him or else he will be clearly rejected by the wwe universe. Earlier Adam Rose and Titus 'O' Neil got thumping response from the crowd on their returns after suspension. However. People always look out for reasons to boo Roman Reigns. Even on RAW, he was mercilessly booed. WWE will be forced to rewrite the character for his return.
ROMAN REIGN WINNING AT BATTLEGROUND
There is a speculation that Roman's merchandise is a big seller. The authority has always gone for the big guy. They have always ignored the negative booing and continued with Roman Reign as the face of the company. The creative team has tried hard to paint a heroic and tough image of Roman Reigns. So despite this suspension they might stick to Roman as a champion. No matter what happens this is a big bummer for the wwe.