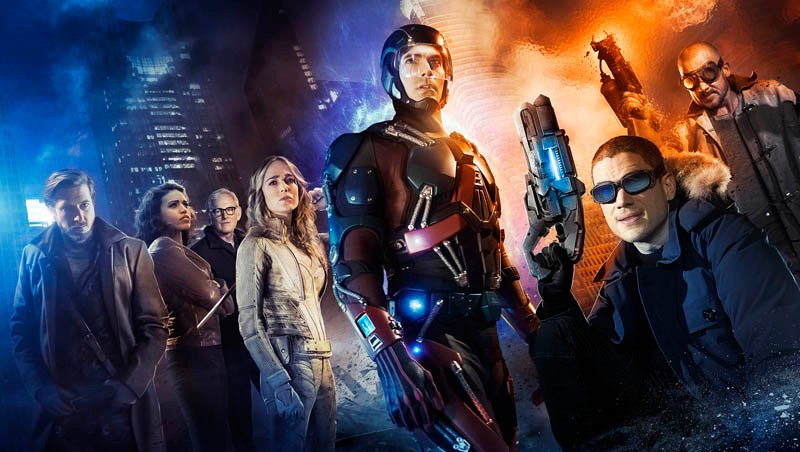 The character of Vixen was introduced in Arrow season 4 when Oliver asked for her help to fight Damien Darhk. She helped Team Arrow not only to rescue William (Oliver's son) but told them about the power source of Darhk's mystical abilities. Recently, DC Studios made a six-part animation mini-series on the character which also featured animated versions of Flash and Arrow. It was only a matter of time that the character of Vixen makes a live-action debut on DC TV Universe. She was played by Megalyn Echikunwoke (who gave a voice-over of Vixen in animation series.
She grew up without a mother as she was killed by a group of poachers, she was raised by a local Reverend of her village based in ancient Africa. He had the possession of the Tantu totem, later he was killed by his own brother General Maksai. When she came to know about the power of totem, she returned to her village, took it from her uncle and became Vixen. She has supernatural abilities to harness the powers of the animal kingdom. In one of DC comics storyline, she started leeching off powers of super-humans around her, she can mimic meta-human powers of Flash, Kryptonian powers of Superman or Archery skills of Arrow. But the show won't go this far. She was part of Justice League of America & Suicide Squad for a brief period.
The DC's Legends of Tomorrow makers have confirmed that Vixen will be introduced in season 2, but she will not be played by Megalyn Echikunwoke. They have cast CW show The Originals actor Maisie Richardson Sellers (Eva Sinclair) for the role. The show will feature an older version of Vixen instead of Mary McCabe. The show intends to use the time-travelling device to let viewers see "an earlier version of the character who may or may not share some sort of historical tie to Miss McCabe." The show will premiere on CW on Oct 13, Thursdays, 8:00 p.m.