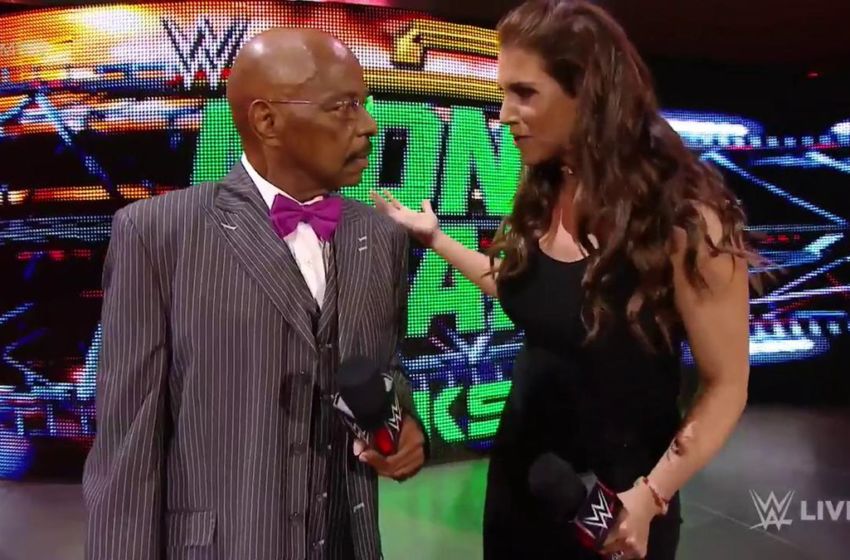 Teddy Long makes a surprise return to WWE, requesting another run as general manager of Smackdown. He also suggested an interesting tag-team match for the upcoming main event. Later he was escorted out of the building by the security on Stephanie McMahon's order. However, Teddy is more close to Shane and he might pay few more visits to the arena. Here are the possible storylines that may occur with Teddy in the house.
Raw v/s Smackdown
Smackdown for a long time was featuring repeat matches with not so interesting storylines. The wwe creative team was considering major changes in Smackdown for its benefit. The first step was by making it live from July 19th. Now with Long's return, a Raw v/s Smackdown feud seems inevitable. Teddy is known for encouraging new talents and with the new era in a prime form, it will be interesting to see which superstars get the advantage.
Exchange Scheme
News is in the air that a major exchange policy will take place in WWE. That is, many Raw superstars will be put into Smackdown. The New Day was the first one to discuss the matter in the ring. There is a chance of many tag-teams getting split. WWE has benefited with such a scheme previously and might succeed again.
Kurt Angle Returns
For days now, there has been news of Kurt Angle return to WWE for a final big run before he retires. Recently in an interview he confirmed the news and stated a new 'Team Angle' The new general manager for smackdown is yet to be declared and one might assume Kurt filling up the position. Kurt's return will also add spice to the 'New era v/s Old era' build up.
Teddy v/s Eric
Eric Bischoff, the former WWE general manager and one-time enemy of Teddy Long might pay a surprise return too. He also is a renowned candidate for the smackdown general manager post. On June 6th episode of RAW, Stephanie arrogantly stated that she is going to be the General Manager of Smackdown. But things don't work that way in WWE. Tell your views in the comment section.