News
Television
Game of Thrones: Lady Mormont Totally Nailed it in Every Scene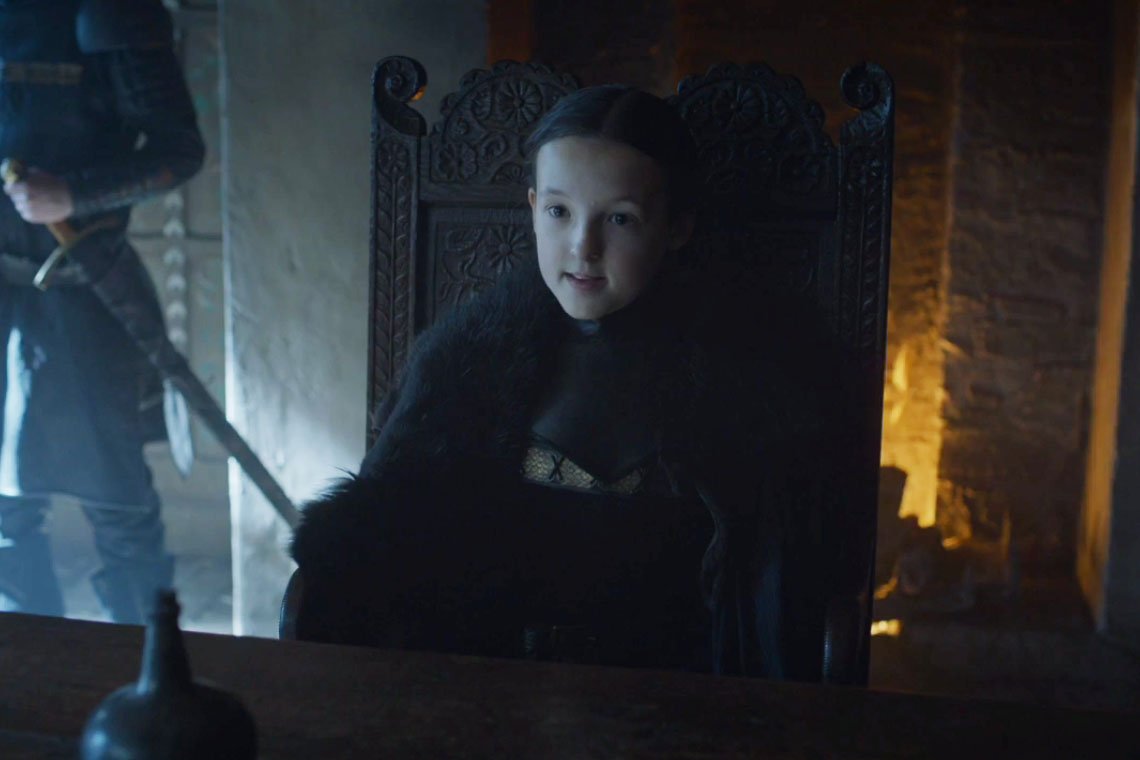 Nina Gold (the Casting director of Game of Thrones) truly has the midas touch, she even won a BAFTA special award for her work in finding talent particularly young child artists for GOT. She discovered Maisie Williams (Arya Stark), Sophie Turner (Sansa Stark), Isaac Hemstead Wright (Bran Stark) etc and now Bella Ramsay (Lyanna Mormont). She is just 12 years old and pulled off an outstanding performance like a bad ass. The young actress talks about her role, her decision to back Jon Snow as King in the North and her Bear medallion:
She said to GOT Official blog "I thought this is a character to really get my teeth into. Lyanna is strong about what she believes, and wants to keep her family and island protected; she wants to be treated like an adult. She's strong, and firm when she needs to be, and wants the best for her house and the North."
"I read through the whole scene first, not necessarily focusing on my lines, but on the scene as a whole. I think it's important to have an understanding for it before I start approaching actually learning my lines….It took me a while to realize it. I actually woke up one morning and the first thing I thought was Wow, I really am integral to the storyline."
"It was good, really good, being fierce. It all kind of comes naturally when I become Lyanna because it's in her nature; it's just who she is. I loved the script for Episode 10 – how she doesn't care that she is the youngest person in the room, and proceeds to shame the three leaders.
"Davos spoke to her as a leader of a house, rather than a child, which she was grateful for. He empathized with her, without babying her, which she respected. I think that influenced her decision."
"I think it's pretty calm and relaxed, no stress, no rush. I think the food would be good and Lyanna would probably love the waterfall. It would be serene and peaceful. I'd like to live there!"
Also Read: HBO Will Make Game of Thrones Spinoffs Based On What Fans Want