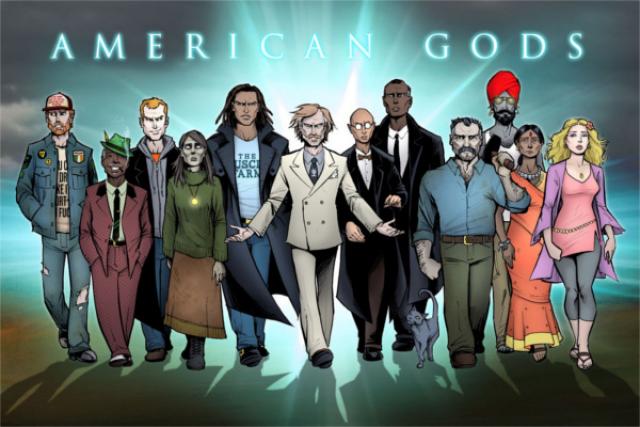 American Gods is an upcoming TV series, based on the novel named American Gods written by the author Neil Gaiman. FremantleMedia North America and Starz are the ones responsible for its production and they are still adjusting to major cast changes. According to the Variety reporting Gillian Anderson, the iconic star of The X-Files will be the part of the series. She is coming on board as Media, functioning publicist of the New Gods, by taking the form of different celebrities.
This new series will lead to a reunion between Gillian Anderson and Bryan Fuller, American Gods executive producer, long after Hannibal in which they worked together.
The series will roll around the mysterious Shadow, a man just released from prison after 3-year sentence, found his beloved wife, Laura, was killed in an accident. While going home for the funeral, the man found a shadow seated next to him and the man introduces himself as Mr. Wednesday and this man is an expert who knows about both past and present Shadow's life. Later shadow came to know that Wednesday is actually the God of Norse mythology named Odin and that all the Gods are alive in the form of human and live among them as normal people. Shadow soon discovers the conflict between the Old gods and the so-called "New Gods". These New Gods are the gods of television, fast-food, and so-forth.
American Gods is produced under the guidance of FremantleMedia North America. Michael Green and Bryan Fuller will be the writers and showrunners. The series will be directed under the guidance of David Slade, the person responsible for Hannibal and 30 Days of Night.
Other cast members include  Ian McShane as Mr.Wednesday, Ricky Whittle as Shadow Moon and various other stars like  Emily Browning, Sean Harris, Crispin Glover, Yetide Badak, Bruce Langley and much more. The shooting of the show has already begun in Toronto, Canada. All eyes are waiting for its premier.