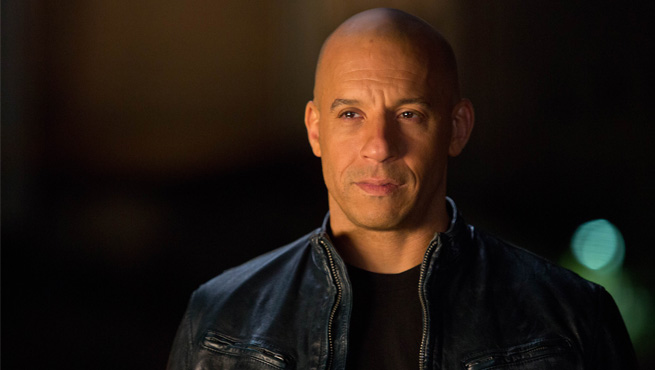 I'm a crazy fan of Teenage Mutant Ninja Turtles. I grew up watching this show and my love for Pizza started since. Hardcore fans of these cute turtles can't contain their excitement until the movie releases on June 3, 2016. We hear the name Vin Diesel in one of the clips. Makes me thinking, Wow! I get to see Vin Diesel and turtles together? Or not!!
In this upcoming movie plot of Teenage Mutant Ninja Turtles: Out of the Shadow, super-villain Shredder escapes the custody, and teams up with mad scientist Baxter Stockman (Tyler Perry) and two another dimwitted henchmen, Bebop (Gary Anthony Williams), along with Rocksteady (Stephen "Sheamus" Farrelly) to release a major plan to take over the world. As the Turtles prepare to take on Shredder and his new team of villain's, they find themselves opposite an even greater evil with plans to take over the world: the notorious Krang (Fred Armisen).
Things can't get better, as the production has pulled in Arrow star Stephen Amell for this movie, and the plot would revolve around character Casey Jones romancing a relationship with April O'Neil (Megan Fox). The question remains if Arnett returns as her editor, while additional actors include Laura Linney alongside William Fichtner.
The latest clips that have gone viral, show Raphael (Alan Ritchson) constantly asks himself "What would Vin Diesel do?" before he jumps out of a plane, to land on another plane, apparently as part of a mission.
His three brothers have already taken the jump, led by Donatello (Jeremy Howard), reminding them of a 30-second window to accomplish this task. Followed by Leonardo (Pete Ploszek), and then Michelangelo (Noel Fisher), even though Michelangelo doesn't have a parachute.
"I don't need a chute, I've got my board," we can hear Michelangelo yell out, diving out the door. "Woohoooooo!"
As the three turtles land onto the other plane, Raphael beckons the bravery of his idol, Vin Diesel: "No regrets. No fear!" Go big or go home, right?
The previous Teenage Mutant Ninja Turtles film that was released in 2014 grossed nearly $500 million worldwide and $191 million at the local box office in spite of halfhearted reviews. The talks are much more positive this time round as the contract seems to be going for the brass ring of '80s animation-inspired insanity.
Stay tuned for Teenage Mutant Ninja Turtles: Out of the Shadows, directed by Dave Green, starring: Megan Fox, Will Arnett, Alan Ritchson, Noel Fisher, Pete Ploszek, Jeremy Howard, Stephen Amell, Tyler Perry, Brian Tee, Laura Linney, Sheamus, and Gary Anthony Williams.