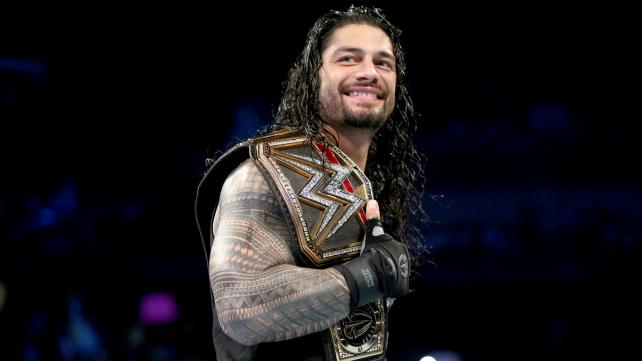 WWE is highly defined by records and over the years has made stars of it. All the superstars have one or two records to their names. The new brand of superstars has arrived and so it is time for some new records. Here are a few records that might be broken by the new generation:
MOST WORLD CHAMPIONSHIPS:
Roman Reigns is already three times world heavyweight champion, and given his age, it is clear that he has plenty of years in him. Ric Flair currently holds the record. Flair was also the face of WWE during his time and so is Roman Reign. WWE creative team is pushing the 'Roman Reign' character in a way that helps him stay in the title hunt for a long time. He has the time and ability to break this record.
MOST ROYAL RUMBLE ELIMINATIONS OF ALL TIME:
Kane holds the record with 44 eliminations to his name. Roman Reign eliminated 12 men in his first Royal Rumble appearance, which is itself a record. He has eliminated 22 men in just three appearances. In this case also, he has age on his side. WWE surely has a great career planned for him.
MOST ROYAL RUMBLE WINS:
This is another record which is in danger. Stone Cold Steve Austin has won the Royal Rumble three times. He took a long career to establish this record. Roman Reign has already owned it once and expectedly has a long career ahead. Roman entered his first rumble as a Shield member. In his second Rumble, he entered as a sole contestant for a title shot at Wrestlemania. And in his third he defended his title against thirty other wrestlers. So, WWE does have a Royal plan for his Rumble career.
MOST NUMBER OF MATCHES:
Well, this is quite an early stage to say that Roman Reign will compete in the most number of matches in WWE history. But the way WWE is putting Roman Reign in all possible matches is indicating towards it. Kane (The most loyal employee) has fought the most number of matches in WWE. Kane too was part of all possible matches in history. Roman is already a step ahead with a unique Rumble match and 'The Authority' is trying all means to put him under pressure. So if injuries don't interfere then Roman is sure to end his career on a high note.