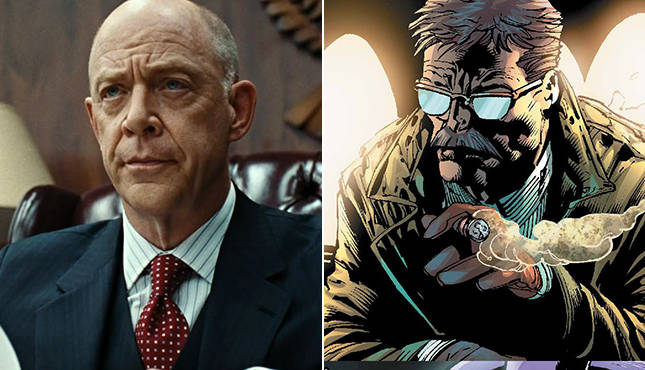 Warner Brothers have added another big name to a Justice league ensemble, it's none other than J.K. Simmons to play the character of Gotham city Police Commissioner Jim Gordon. The big cast include Henry Cavill (Superman), Ben Affleck (Batman), Gal Gadot (Wonder-woman), Jason Mamoa (Aquaman), the Flash (Ezra Miller) and Cyborg (Ray Fisher), it will be directed by Zack Snyder and is slated for release in June, 2019.
Following are the reasons why he may just be the perfect fit for the role:
He is a familiar face in Superhero movies:
He is not entirely a new-comer when it comes to superhero movies in Hollywood. He nailed the character of J. Jonah Jameson, a publisher in Sam Raimi Spiderman franchise.