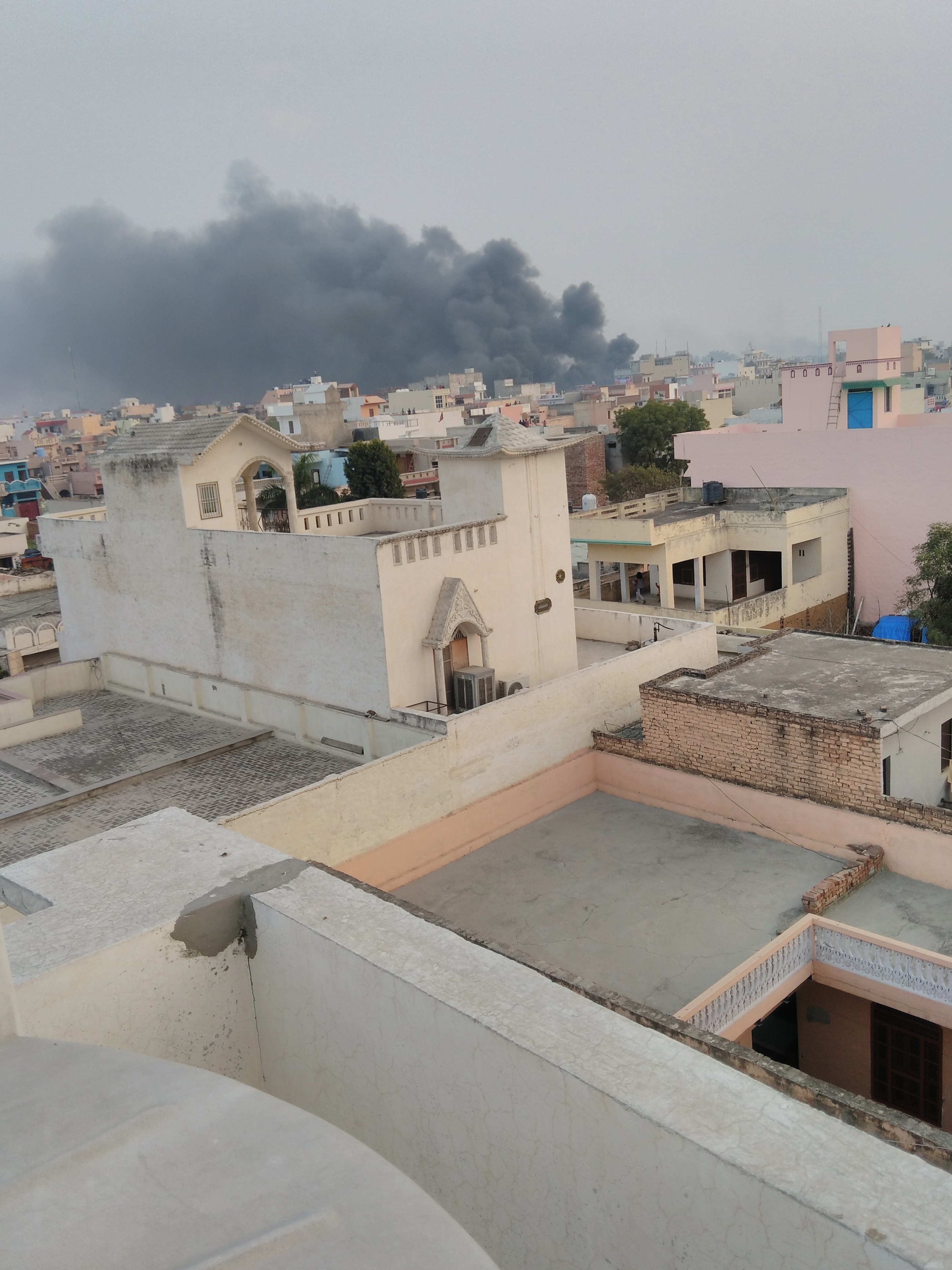 I had to stop in the middle while on my way to Jhajjar which is my hometown. I see around 200 people blocking the road. I knew about the protest going on over reservation but little did I know how things will unfold in the coming days. A group of six 19 year olds ask me & my friend – 'Where are you going?' I said – 'Jhajjar.' A reply arrived from the other side before I could even blink , it was – 'You can't. Go back.' Meanwhile, they asked us about our castes. Both of us replied – 'JAT'! They said – 'Give them the rods. Sit. Protest.' It seemed funny at that moment & made us chuckle. I called my dad & asked about the situation. He said – 'Things are heating up here. Protesters have burnt a minister's house in Rohtak. You shouldn't have come in the first place. Stay wherever you are. I'll call someone to pick you guys up.' As I reach home which is a story in itself, I'm flooded with tons of news by my family members about the protest over reservation. A number of protests had happened in the past but this was something entirely different. The magnitude of the situation was shifting gears every moment.
Next day around 9:20am, I'm woken by the news of protesters destroying OP Dhankhar's office who is a cabinet minister. The office is merely 60m away from my house. Next stop for the protesters was BDO's office. After that, the mob entered the city's stadium and the police tried to combat the mob. It ended leaving two people being dead & around a dozen injured. The news spread in the nearby villages & resulted in masses joining the protest. Liquor shops were looted, buses were set on fire, shops were burnt.. BSF was called for the rescue & it was forced to leave. It was just too much for BSF's stature. I feel disgraceful for what the Jat community did to the shops of middle class Non Jats. It should never have happened & I condemn it more than anyone. There were people who had worked over the years just to own a shop & their shops were burnt in front of their eyes. It couldn't get any worse. When the police station was set ablaze, I could see the flames while standing on the terrace of my house. It made me numb. My tongue & throat remained torpid for a time following the incident. I would never forget that day in my whole life. It changed me as a person.
As rest of India was in its finest sleep, this time I'm woken by the news of Sh Chhotu Ram Dharamshala (Jat Dharamshala) set on fire by a group of Non Jat people in retaliation to what happened the other day. They demolished his statue & took the head away with them. Another sad incident which has not been mentioned in a single newspaper/news channel was the demolition of the statue of Lt Ravinder Chikkara who was a martyr of Kargil War. A common slogan was chanted – '35 biradari zindabad, Jat murdabad.' A set of affairs which were pre-planned & executed to perfection, it just proved good enough to agitate the Jat community. Two hours later, you get to notice the Jat community coming from all sorts of directions. It was a number ,one would've difficulty counting. Forget about the young ones, 70 year olds were on their feets with swords combined with agitated faces. They seemed unfathomable. It wasn't a good sight at all. The innocent Non Jat families had to suffer for what 300 people did in the early hours. The mob set some houses on fire & there was bloodshed. Jats & Non Jats were both getting killed ruthlessly one after another. The Gorkha regiment ,somehow, managed to keep the Jat community in check.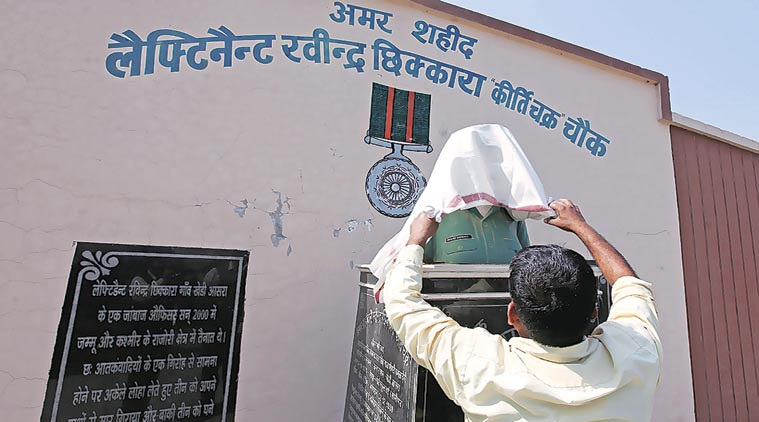 It has been almost two weeks. This is just the right time to break my silence on the issue & vent out my feelings. First of all, let me clarify, I'm a Haryanvi Jat & I don't have an Audi in my garage and I didn't type this in an iPhone. People ask me – 'You are a Jat. What do you need reservation for?' It's a ridiculous stereotype that people seem to have in the country. We've been kept out long enough. We've suffered long enough. It was high time. Anumeha Yadav of Scroll perfectly summed it up in her article that 'the reservation protest wasn't a spur-of-the-moment agitation. It was a cynical political build-up that spilled over into the streets.' I, personally, couldn't agree more. The opposition parties came out as the real winners with smiling faces out of all the turmoil caused in the state. An audio clip of Professor Virender Singh, a political aide of former Chief Minister Bhupinder Hooda of the Congress came out in which he's telling a Jat leader to magnify & accentuate the situation. The whole agitation stamps its mark & gives a little dip into the politician's bastion which is built around the idea of invincibility , the common man suffers while the invincible noble men share the last laugh.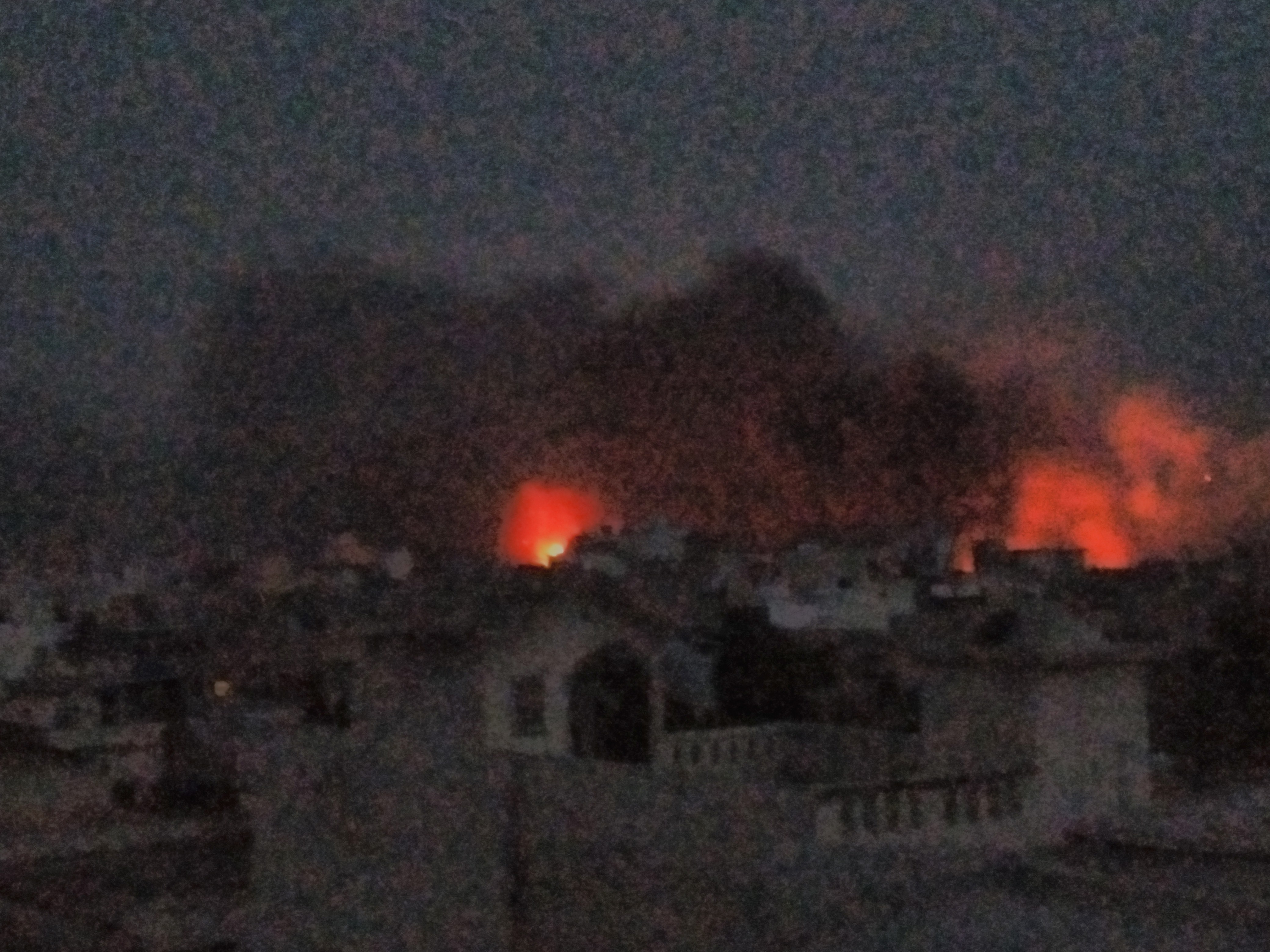 It took two weeks for people to get on with their lives after surviving the week which was tumultuous. One group who hasn't been given much attention is the students' who still have to give their board exams. A time when they should study without taking too much stress, the agitation not just in Jhajjar but in the whole state hasn't helped their case. I had a conversation with a soldier of Gorkha regiment. I asked him about the various difficulties they had to face while tackling the agitated people. He said – "People are mad here. There's no word as fear in their dictionaries. There's a curfew in the whole city. 2-3 teenagers came on the roads. We told them to go back. They replied back – We want to see the curfew. What is it like? Where is it happening? We want to see.' I laughed more than I should've at that moment considering the gravity of the situation. It's apt that I quote Mark Twain now – 'All I care to know is that a man is a human being, and that is enough for me; he can't be any worse.' After such communal hullabaloo, should I part my ways with a Non Jat friend? What are these people passing onto the younger generation? Amidst all this agitation with politicians waiting to pounce onto every situation, Captain Pawan Kumar Khatkar died as a martyr in an encounter in J&K so that we could fight amongst ourselves & no intruder from outside gets to enjoy the situation. It's a pity really.
The whole situation showed the incompetence of the government. It was a result of some shambolic decisions by the cops combined with some nasty speeches/slogans & the aimless path of the protesters. Political ploys were perfectly administered. An agitation that went way beyond the usual shenanigans in the state.
Here are some lines written by my father:
मैने हरियाणा के वीर जवानों और शहीदों को देखा
मैने हरियाणा में दूध दही का खाना देखा
मैने हरियाणा के पहलवानों को मैडल लाते देखा
मैने हरियाणा में बेटी पढ़ाओ और बेटी बचाओ का नारा देखा
मैने हरियाणा की पंचायत में घूँघट की भागीदारी को देखा
मैने किसान, मज़दूर और कैमेरे वर्ग की एकता को देखा
मैने नम्बर वन हरियाणा को देखा
मैने हरियाणा में छतीस बिरादरी का नारा देखा
पर मेरी बदकिस्मती रही की मैने हरियाणा को जलते हुए भी देखा
उस से हट के मैने पैतीस बिरादरी का नारा देखा
काश! आरक्षण में राजनीति ना होती तो ऐसा कर्म न देखा होता