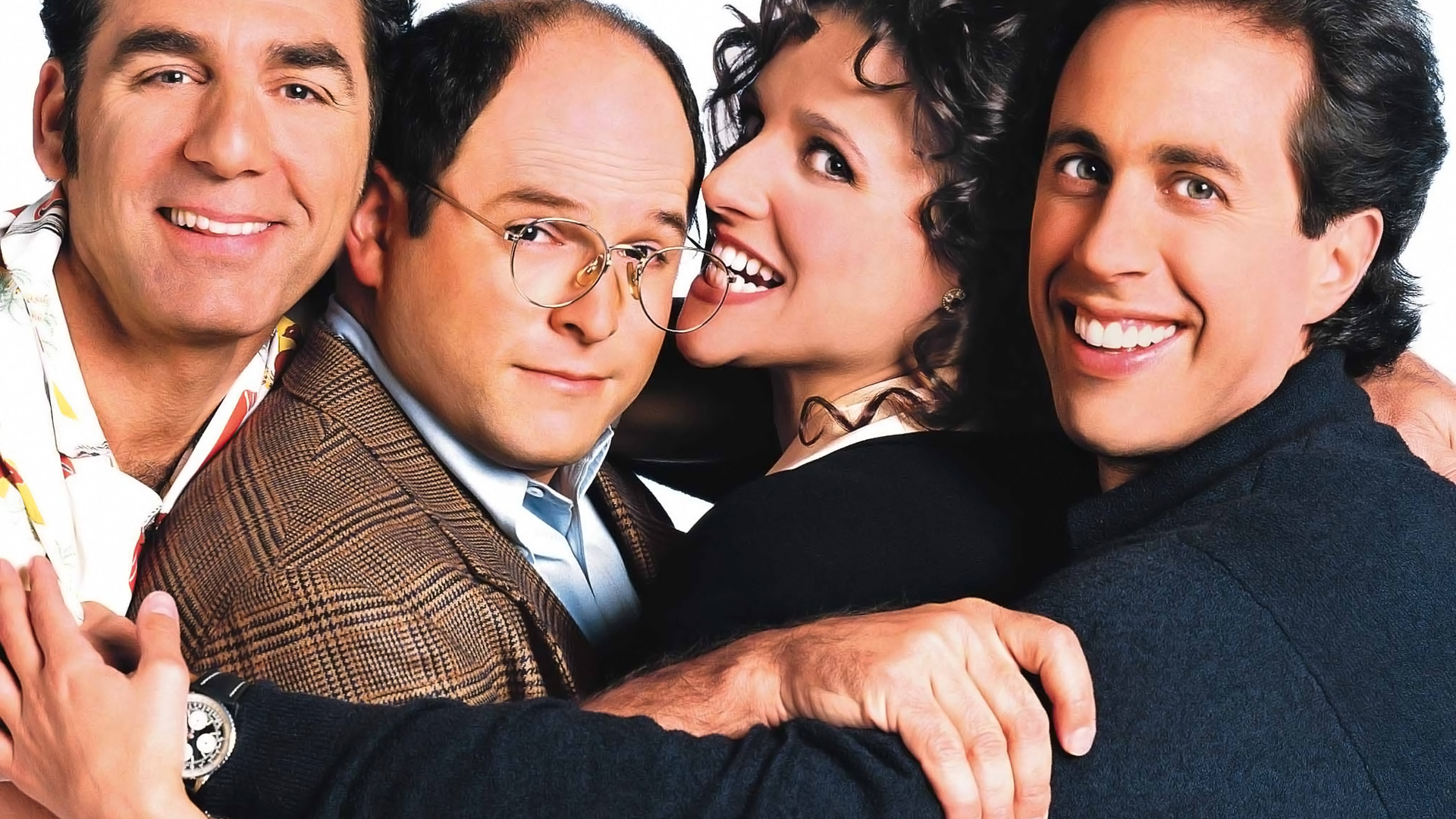 A lot of us are hard core 'Friends' fans and hey I don't blame anyone. I agree Rachel and Ross are perfect together, yes Chandler is the funniest guy, and of course Phoebe and Joey are the quirkiest people, and true Monica has OCD. They are indeed a bunch of hilarious, fun people. However, according to me, 'Friends' isn't the best show on this planet. No, I feel there are a few other shows which are way wittier and funnier than friends. Here is a list about all of them! Interestingly all of these shows had only 9 seasons, say whaaaa?
Seinfeld
Often termed as "a show about nothing", the show 'Seinfeld' revolves around Jerry Seinfeld and his friends- George, Kramer, and Elaine- as they deal with awkward, perplexing, entertaining situations in their lives is hilarious. Running for nine seasons from 1989 to 1998 it entertained many. The show was refreshing in the sense that it was quite unconventional, a little less predictable and certainly very engrossing. For those who haven't watched a single episode, psst watch 'The Contest'. It's easily their best and wittiest episode till date, even achieving a number 1 ranking on TV Guide's 'Top 100 Episodes of All Time'!
The Office (US version)
This show has Steve Carrel. Let that sink in. Now give me a reason NOT to watch this show. A remake of the British version which starred Ricky Gervais, the US version does not fail to entertain. It depicts the lives of employees working in an office with the most laidback, strange, awkward, funny boss. The interactions and relationships among the employees and their boss is truly entertaining. Every character is unique and can make you laugh. The scenes between Dwight and Jim are my favourite! Also, fun fact, the phrase "that's what she said" was popularized by this very show!
Scrubs
Slapstick comedy is what comes to mind when I think of Scrubs. Outrageous, in your face, quick cuts, transitions, this show goes over the top in trying to entertain and surprisingly it works! Set in a hospital scenario, it traces the lives of medical employees at Sacred Heart teaching hospital. The first eight seasons have been shot through the main character J.D's perspective. This sitcom has it all, romance, drama, comedy, stress, and more. The bro-mance between JD and Christopher is one of the best aspects of this show! A must watch if you've had a long day at work and want to veg out and de-stress.