Germany's Angelique Kerber stunned world number one Serena Williams in three sets to win her first Grand Slam title at the Australian Open. Kerber, seeded seventh, won a exciting final 6-4 3-6 6-4 at Melbourne Park.
This is the first time a German has won a major singles title since Steffi Graf at the 1999 French Open.  Kerber is 28 years old and this win has moved her to the #2 ranked women's tennis player in the world.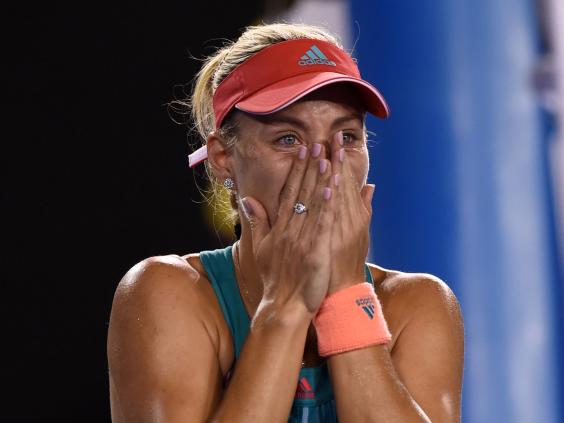 Williams, 34, was beaten for just the fifth time in 26 Grand Slam finals, and the American missed the chance to tie Graf's open-era record of 22 titles.
Out of six previous matches against Williams, Kerber had only won one. This was also the first time that Kerber had reached the Grand Slam final. The match took two hours and eight minutes.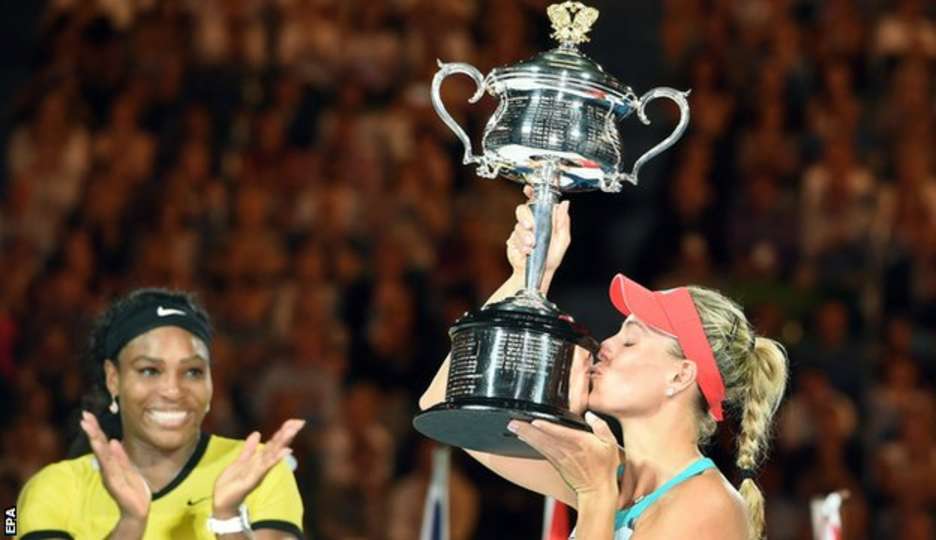 Kerber said afterwards that being able to say she was a Grand Slam champion "sounds crazy".
"It's my dream come. I worked for this my whole life," said the German.
"It's been such an up and down two weeks, I was match point down in the first round and had one foot in the plane to Germany. Now I have beaten Serena and won the championship. I have so many emotions, so many thoughts, but all of them good ones."
Williams' loss was extremely unexpected considering her dominance in Grand Slam finals over the years, but the defeat proves she isn't invincible, contrary to what the popular belief has been about women's tennis in recent years.
Williams was gracious in defeat, telling Kerber: "Angie, congratulations. You deserve this and I'm so happy for you. I really hope you enjoy this moment."
The runner-up added: "Would I give my performance an A? No, but this is all I could produce.
"I'm not a robot. I do the best that I can. I try to win every point but realistically I can't. Maybe someone else can."
Congratulations to Kerber and much props to both of these extraordinary female athletes!