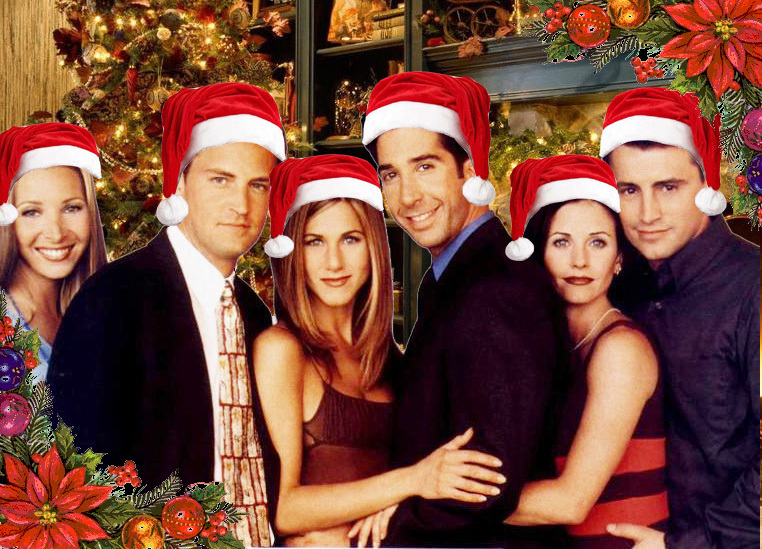 Christmas is a festival of fun and laughter. Friends and family get together exchange presents (some of us would later exchange them).  Well any day can be easily related to the popular TV series F.R.I.E.N.D.S. and especially special occasions.
If F.R.I.E.N.D.S. was still on then Christmas would be incomplete if Phoebe did not sing her ridiculously rhyming Christmas song, or if Rachel did not return her Christmas gifts for credit! Then there is Monica who would be going out of the way to cook the perfect Christmas meal and Joey would be sniffing around for tit bits. Chandler always avoids and shuns holidays and Ross would be boring everyone with Christmas facts!
Here is a list of Christmas episodes of F.R.I.E.N.D.S., which made us, burst into fits of laughter.
The One With Phoebe's Dad
Chandler and Joey give the weirdest gifts to the remaining four. Monica and Rachel tip everyone with cookies. The party has turned into a furnace as the radiator would not turn off and the funny part is Joey turns it off.
The One Where Rachel Quits
Christmas sucks. Rachel has to take training, Ross breaks a little girl's leg and Phoebe has to watch the poor old Christmas trees being chopped by the chipper. Do not know for whom we feel the worst for. The end is bright and there a surprise for Phoebe as she is able to see old trees getting their Christmas destiny fulfilled.
The One with the Girl from Poughkeepsie
Phoebe's song says it all:
I went to the store sat on Santa's lap.
I asked him to bring my friends all kinds of crap.

He said all you need is to write them a song,
Now you haven't heard it yet, so don't try to sing along.
So don't sing along.

Monica, Monica, have a happy Hanukkah,
I saw Santa Claus, he said "Hello" to Ross.
And please tell Joey, Christmas will be snowy.
And Rachel and chandler… (mumbles) …handler!
The One with the Inappropriate Sister
Street Phoebe is back and she is a badass.
The One with the Routine
Ross and Monica are invited to "Dick Clark's New Year's Rockin' Eve" where they perform their routine from high school.
The One with the Holiday Armadillo
Ross tries to teach Ben about Hannukah and Chandler's (Santa Claus) favorite part was when Superman (Joey) flew all the Jews from Egypt. Although, the armadillo (Ross) was not so thrilled about that part!
The One with Ross's Step Forward
Ross thinks sending Christmas card together with his girlfriend is a serious thing, so he messes up.
The One with Christmas in Tulsa
Chandler is away for work and Monica gets jealous of the girl Chandler is spending Christmas with. He comes home, as he is nostalgic and quits his job.