News
Boundaries of India: Know your Borders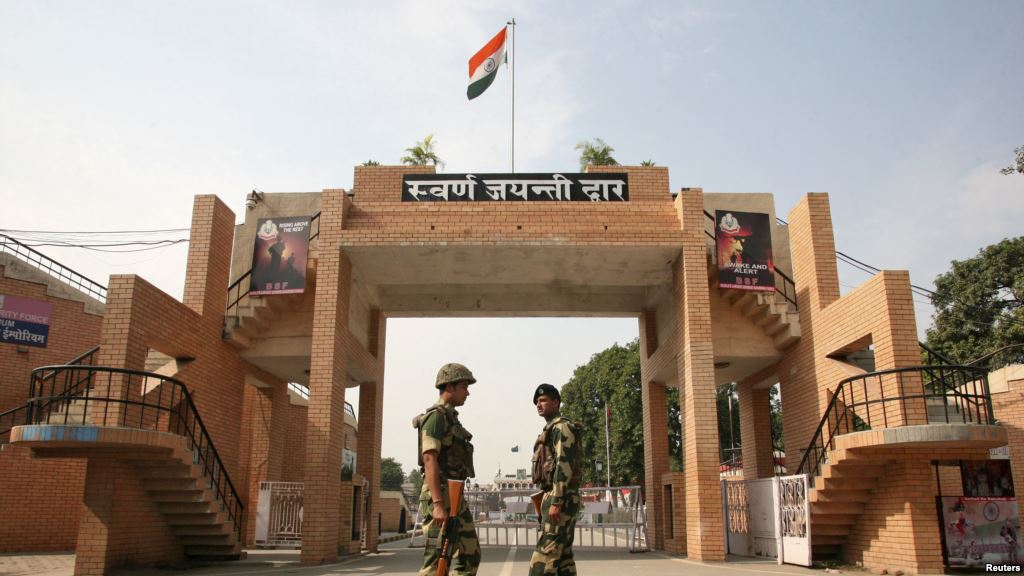 India-China Border
India shares 3,380 km with China. The McMahon Line is a boundary between China and India. It is regarded by India as the legal national border, but is disputed by China. Indian nationals can visit China on tourist visa with a limit to 10 – 15 day. Nathu La Pass between Sikkim in India and Southern Tibet has recently reopened for trade between the two countries. This pass is not open for tourists.
India-Nepal Border
It is one of the friendly borders of India. You can easily cross the borders. It shares 1,236 km border with Bihar, Uttar Pradesh and Sikkim. You can easily cross the countries without any visa or passport either by road or by flight. Nepal is quite famous for tourist attraction. It is the land of trekking. Along with that you can enjoy rafting, mountain biking and jungle safari.
India-Bhutan Border
India and Bhutan shares 699 km long border and link up Assam, Arunachal Pradesh, West Bengal and Sikkim. The entry points between these two countries are between Jaigaon in West Bengal, India and Phuntsholing in South West Bhutan. It is one of the friendly cross borders among the international borders of India.
You can easily cross this country. People from India, Bangladesh and Maldives do not need visa for entering. Bhutan is a beautiful destination to visit lying in the Himalayas region.  You can visit monasteries, attend their cultural festivals and you can go for trekking or biking as it has marvelous scenic views. Taktsang Monastery is one of the most important sites of Buddhist in the world.
India-Myanmar Border
Also known as India- Burma Border is 1,624 km long border. India shares 4 states with Myanmar, which are Arunachal Pradesh, Nagaland, Mizoram and Manipur. Myanmar is also the part of India- Thailand highway. Moreh is on the India-Myanmar border. Since 2014, permit is necessary for crossing the boundaries.
India-Bangladesh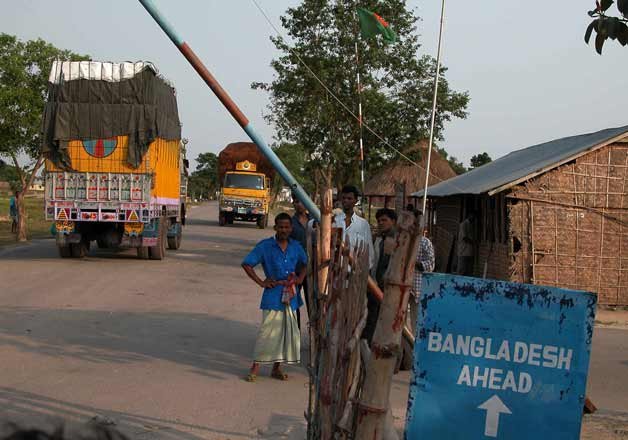 It is an international border that delineates six divisions of Bangladesh and India. It is the fifth longest land border in the world of 4,096-km long. It includes Assam, Tripura, Mizoram, Meghalaya, and West Bengal from India side and Dhaka, Khulna, Rajshahi, Rangpur, Sylhet and Chittagong from Bangladesh division.
The border has created a narrow strip known as "Siliguri Corridor" or "Chicken's Neck." The most common way to cross the border is through buses that operate from Kolkata, Siliguri and Agratala. The alternate option is via train, Maitree Express that was suspended for 42 years, but again started in April 2008 between Dhaka- Kolkata.
Bangladesh is rich in archaeological sites, beaches, forest and wildlife. The places to visit are:
Sundarbans, The 70% of Sundarbans are in Bangladesh and remaining in India. It is UNESCO world heritage site, largest Mangrove forest of the earth.
Cox's Bazar is world's longest uninterrupted natural sandy sea beach
Martins Island is famous for being only coral island in Bangladesh
Keokradong peak, which is the highest peak of the country
Nafa-khum Waterfall is the largest waterfall of Bangladesh that offers rafting
Lawachara National Park
India-Sri Lanka Border
Sri Lanka and India are separated by sea. It is believed that Adam's Bridge, also known as Rama's Bridge, or Rama, is a former land connection between the two countries. The bridge is built between Pamban Island (Rameswaram Island), lies in the coast of Tamil Nadu, India, and Mannar Island, which is in Sri Lanka. The bridge is of 30 km long. Till 1966, ferries were used to connect the railway lines that ended at Thalaimannar in Sri Lanka and Dhanushkodi in India.
You can get visa on arrival easily from India to visit Sri Lanka. This country is rich in heritage and scenic beauty.