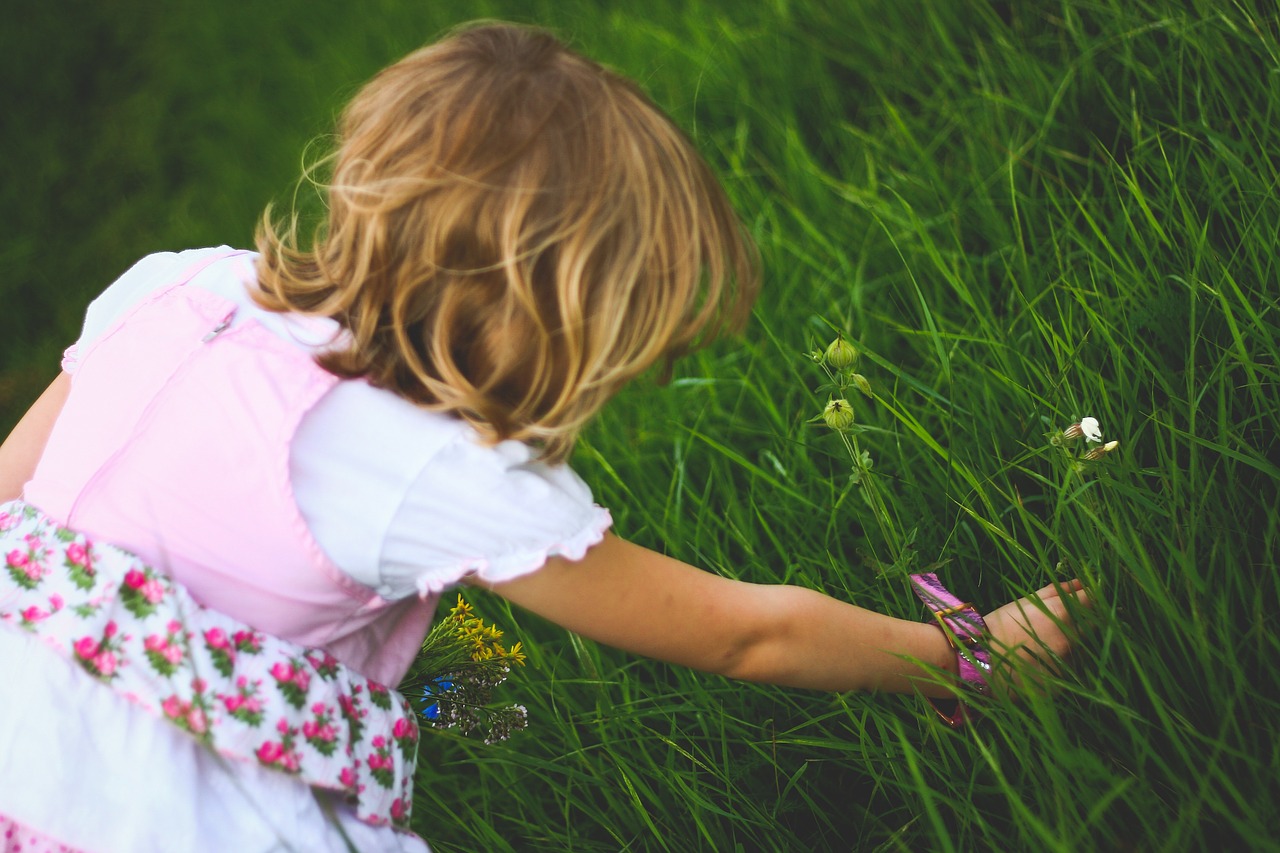 The cutest thing about kids is their unusual obsessions. Pema Jangchu was no different. Pema was a 6 Yr old kid staying with her parents and elder sister in Rupa( a remote town in Arunachal Pradesh). Her family belonged to the Monpa tribe and alike majority of the population, their occupation was also farming.  Pema had this weird obsession with a pink color orchid. They had a garden in front of their small wooden house, decorated mainly with rose and orchid flowers. Pema had once found a single orchid flower lying on the ground and from that day onwards it was her only obsession. She had no concern about her future, neither the practicality of her wish to make it grow; she only knew that she will grow up like her mother one day and hence "Anu" has to also grow. Anu, which was the name given by her. The tribal people of Arunachal call the eldest girl of their family as Anu. I used to visit their house every evening to teach Pema's elder sister Doka, math and observed Pema taking care of Anu like a mother. Her regular routine included wake up in the morning, brushing her teeth, having breakfast and then for the rest of the day sit beside Anu. Doing stuffs like sprinkling water, playing and asking her whether she is hungry. There was a small area in the garden which had no grass where she had tried her best to establish the orchid. But every time she tried the orchid failed to hold position firmly and fell on the ground (which was normal) but this incident used to make Pema furious and she used to scold Anu like a father scolds her daughter. Every day after finishing Doka's class, I used to sit on the chair in the verandah while their mother used to make me butter tea. Pema used to glance at me pretty curiously and whisper into Anu's ear. One day, suddenly she came running towards me and asked very sweetly.
"Sir aap usko na( Pointing at the flower) thora daat do hoga.. mera baat sunta hi nehi hai"
"Oye tum jada dimaag mat khao re sir ka maar milega" Her mother scolded from inside the kitchen.
"Nehi Aunty thik hai.. " I said
Pema was standing innocently in front of me, wearing a sweet smile on her face. And I could not resist myself from joining her on the crazy mission. We both walked down to Anu and sat on the ground beside her. I remember that day, for almost an hour we had a discussion. And if the Adult inside me had not interfered, then the Kid inside me would have surely loved to prolong the discussion further. She was keen on knowing more about flowers. I told her names and colors of various kind flowers. Before leaving I informed her that proper sunlight and water can help the flower grow. And from that day onwards whenever there was no sunlight available, she used to throw torch light on Anu. I even saw it myself one night, when I was on my usual walk after dinner; I had spotted her doing so. And due to such activities, her mother was always worried.
"Is larki ka jo kya karega na vai.. hum to pareshaan ho gaya hai.. kya sab karta reheta hai" She used to say
" Tension mat lijiye aunty.. bacha hai.. barah hone se samajh mein aa jayega usko khudse.." I used to justify Pema's acts
It seemed cruel to tell her the practical fact. So I told her mother not to scold. But unfortunately neither Pema nor her beloved little flower could complete their mission. In the month of April Pema was struck by a viral fever. For two days her body temperature remained very high and she could barely speak. After taking the medicine prescribed by the local doctor her temperature went down significantly on the fourth day. That night at around 8:30 P.M after paying her a visit, I came back to my room and after one hour went to sleep. I woke up to voices of people crying. At first I could not understand anything. Slowly I recovered from my sleep and went outside to see what has happened. And the moment I stepped outside our paying guest owner informed that Pema has been taken to Guwahati medical. At midnight Pema's body temperature had risen tremendously high and so her parents decided to take her to Guwahati, where medical facilities are better. They had come to the paying guest owner to ask for their car. After hearing I immediately ran towards the main entrance only to find that they had already left. I looked around to find Doka standing surrounded by her relatives. It was 3:30 A.M. in the morning and I was not feeling to sleep. So along with Doka and her relatives, I went to their house. Every one of us sat on the verandah and started praying, Doka was crying. I was busy with my own thoughts. After about one hour the mobile phone of Doka's aunt rang. It was from Doka's dad; she quickly answered the call and within few seconds broke down into tears. Pema had died on her way to Guwahati. Every one broke into tears after hearing the news, Doka ran inside her room. I stood up and isolated myself from the group and sat on the floor at the corner of the verandah. I have always found it hard to react in these types of situations. Every one left the house to inform others while I was lost into Pema's thought. I could see her playing in front of me, smiling, doing all crazy and mischievous things. I have no idea when did I came out of my thoughts. But the first thing I noticed after that was a pink orchid lying on the ground and the first rays of sun was falling on it. But it remained unmoved and unnoticed. I ran towards it and like a mad person tried to make it stand firmly on the ground. I felt tear drops on my cheeks rolling down and falling upon Anu. Pema's voice filled my ears asking me " Sir kya rone se ho jayega?". And a voice deep inside me answered " No".